Unhealthy perfectionism has become a growing contributor to teens' rising anxiety.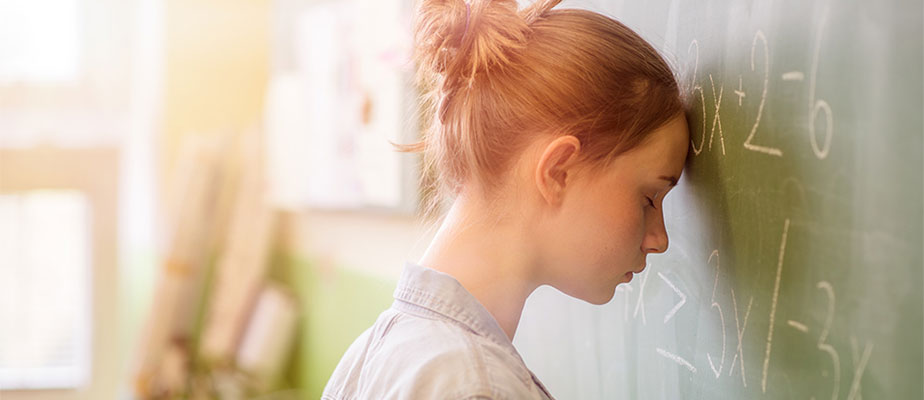 Many tweens and teens struggle with anxiety and perfectionism, and parents often bemoan that "she puts so much pressure on herself." Rachel Simmons, an expert on girls' development and the author of Enough As She Is, however, says that perception puts even more pressure on kids. "The very phrasing of the statement — 'on herself' — lays blame for distress at the feet of our teens, rather than a culture that is stoking the flames of their anxiety," she writes. "It puts the onus for change on kids — just chill, we seem to be saying, and you'll be okay!" With a recent study finding a 33 percent spike in the number of teens who feel they have to be perfect to win approval, including from their friends and parents, it's more important than ever to acknowledge what teens are going through and help them develop strategies to deal with perfectionism.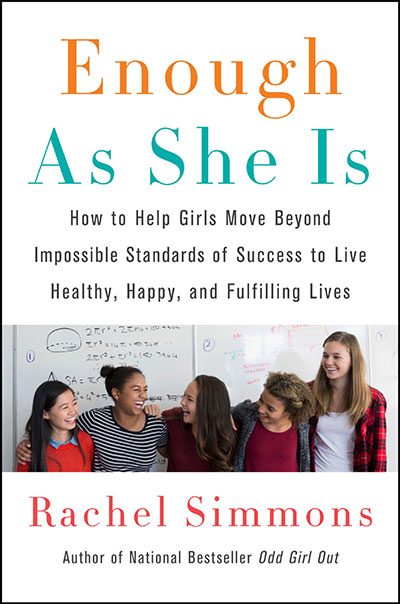 Perfectionism includes both excessively high standards for success and significant self-criticism, and while it can drive teens to achieve great heights, it can also cause anxiety, depression, and in extreme cases, high blood pressure and thoughts of suicide. Since the early 2000s, studies show that increasing numbers of young adults report feeling pressure to be perfect in every domain, including schoolwork, extracurricular activities, social life, and appearance. Simultaneously, parents are feeling greater pressure to raise high-achieving children; researchers even have a name for this phenomenon: "child-contingent self-esteem" or, as Simmons describes, "the tendency for a parent to base their own self-worth on the success of their child."
When teens feel that their parents' approval is dependent on high performance, Simmons explains, they "are plagued by the feeling they've let others down, whether it be by bottoming out on a test score, missing a shot on goal or getting a 'no' from a first-choice college…. Students perform successfully online while struggling in silence, quietly fearing everyone is smarter and more competent than they are." Then when parents tell teens not to put so much pressure on themselves, their advice often backfires: "When we then tell teens that their wellness is in their own hands, something they might fix if only they relieved themselves of the burden... it has the opposite effect. We only add to their sense of shame that they have failed to measure up."
Fortunately, there are a few steps that parents can take to start helping their teens reduce their stress and anxiety. Changing the language you use to discuss this topic is a helpful way to start a conversation. Instead of telling teens not to put pressure on themselves, Simmons suggests saying something like "It's so hard right now to feel like anyone is successful enough... I hope you'll tell me if I can do anything to make things easier." Along these lines, recognizing that teens live in a stressful environment, with demands from school, activities, and friends, and validating how difficult that can be goes a long way as many teens crave greater empathy and understanding from their parents about these challenges. Parents can also help teens develop strategies to address their perfectionism with the help of age-appropriate resources like those highlighted below.
Finally, Simmons asserts, "make sure your actions match your words." She reports that "many teenagers I've talked to call their parents' bluff when told that they just 'want you to be happy.' They suspect what their parents secretly want is a high GPA." One study found that a strong parental emphasis on achievement, particularly when associated with perceived parental criticism, actually led to lower school performance. In the end, Simmons reminds us, "most parents have more in common with their teens than they realize. Let's retire the bootstrap mentality and stop telling our teens that their stress is self-imposed."
To read more, visit the Washington Post, or browse our recommendations of resources for girls and their parents below.
Resources For Kids and Parents on Perfectionism and Anxiety
Beatrice Bottomwell has never made even a single mistake in her nine years alive — in fact, her whole town knows her as The Girl Who Never Makes Mistakes. But when she almost makes her first right before the big talent show, she's rattled. Suddenly, she starts avoiding things she used to love, just in case she makes a mistake while she's doing them. However, when the inevitable happens and she does make a — very public and messy — mistake, something amazing happens: she laughs it off! It turns out that life is more fun when you realize that mistakes can be overcome... and that no one is perfect. This charming picture book will encourage kids to shake off their mistakes and get ready to try again.