"We all have a responsibility to raise boys and girls who treat every person with equal respect and dignity."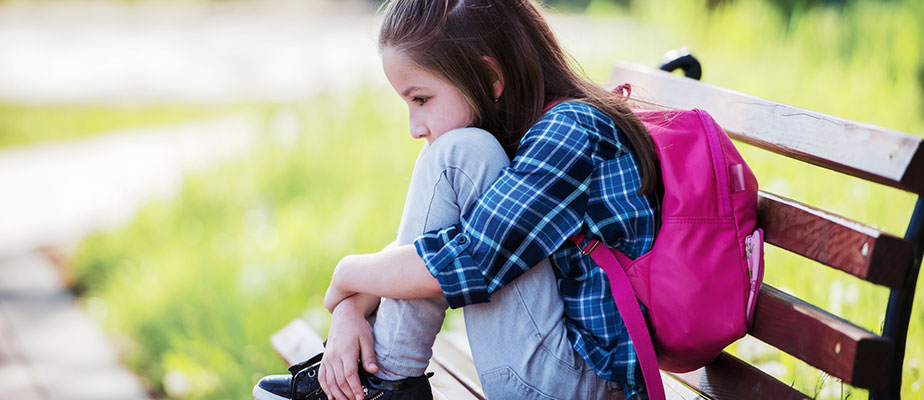 No matter how much we try to protect them, kids regularly encounter sexist and objectifying language and behavior at school, online, watching television, or even just walking down the street. Even kids who haven't encountered sexual harassment personally have likely heard about the widespread problem at school or in the media. While it's important to talk to all children about this topic, the issue is particularly important for girls. "This kind of objectifying talk... raises girls to believe that their bodies are literally up for grabs — that their appearance is the most valuable asset they have," says Girl Scouts' Developmental Psychologist Andrea Bastiani Archibald. Fortunately, while this topic can be a challenging one, the Girl Scouts have offered four great tips to parents on how to talk to kids in an age appropriate way about sexual harassment: what it is, why it's wrong, and what each of us can do to help put an end to it.
Even children with limited exposure to television or the internet are exposed to more of these messages than you think: a recent study found that more than 1 in 10 American girls experience street harassment before the age of 11. Regardless of how girls are exposed to it, this type of objectifying and aggressive language helps foster an environment in which girls and women are less likely to speak up when they experience sexual harassment or violence, for fears that their concerns will not be taken seriously or that they will incite more attacks. And, it's not just girls who are adversely affected by this type of language: boys are also impacted. "When they hear speech that objectifies and normalizes violence against women and girls, they're at risk of growing up with a warped sense of masculinity — one devoid of empathy, compassion, or respect for half of society." In short, having conversations with children about what they are hearing in the media and quite possibly from their peers as well is essential.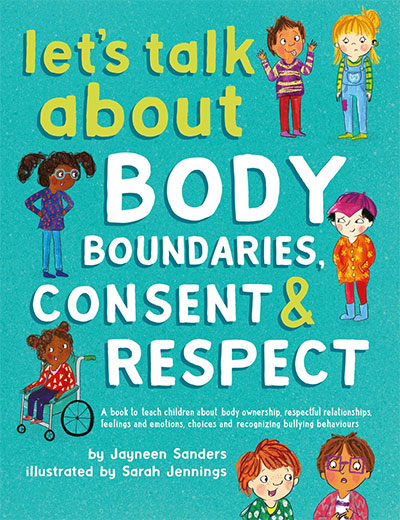 Still, it can be difficult to know how to approach such a challenging topic. The first step, even before talking to your kids, is to take a look at your own behavior. "Watch what kind of subtle verbal and non-verbal messages you might be sending your children about women and their value. Do you pick apart the appearances of the girls and women in your life? Do you criticize the bodies of celebrities, focusing on their looks more than their talents or abilities?" Once you've recognized and corrected your own accidental messages, you'll be able to lead by example. Talking about moments in media, whether real or fictional, provides a great jumping off point for discussions about the issue. "When you do hear something sexist or objectifying, ask your kids if they heard it as well, and whether or not they thought it was OK. If they don't have much to say, take the opportunity to explain to them why you don't consider the language accurate, fair, or acceptable."
It's also essential to give children the skills they need to stand up against sexist, objectifying language and behavior. One helpful approach is to give them a script by walking kids through a few things they can say or do if they find themselves in these situations. "Make sure they know that even if everyone else is laughing at an inappropriate comment or joke, they don't have to. This isn't about being polite, it's about standing up for what's right. If your child feels comfortable and safe enough to speak out against offensive things being said, he or she might try, 'What made you say that?' or even 'You don't really mean you think all girls [fill in the blank] or that you can treat people like that, right?'" They can also use a more "direct approach and state: 'I don't think that's true,' or 'Maybe you were joking, but saying stuff like that isn't cool.'"
Finally, make sure that children know that unwanted comments or touching is never okay, and that you'll support them in standing up against it. "It's absolutely vital that you let your girls and boys know that being on the receiving end of unwanted comments or touching by anyone — be it a stranger, friend, family member, or someone in a position of power, like a coach or a teacher — is never OK and never their fault or something they should feel ashamed of. Make sure your children know that catcalls and other upsetting sexualized speech are always unacceptable, and that all people have the right to live in this world free of harassment or intimidation."
Girls, in particular, need to understand that they do not need to be "polite" or "nice" if they encounter sexual harassment. According to Archibald, after experiencing harassment or abuse, girls and women often 'worry they are in part to blame, or don't want to look like they're 'attention seeking' or 'making a big deal over nothing,' It's important to assure them there is nothing wrong or selfish about putting their well-being and safety first — and reaffirm the importance of telling a trusted adult if another's behavior doesn't feel right to her. While discussing sexual harassment is not be an easy conversation to have with children, "facing that bit of discomfort is worth it, because we all have a responsibility to raise boys and girls who treat every person with equal respect and dignity."
To read more, visit the Girl Scouts website, and browse our resource recommendations for kids and their parents below.
Books to Teach Boundaries and Respect
Kids can find confidence and courage in knowing they control their own body! This book teaches body safety skills, from understanding and knowing how to act on feeling uncomfortable with someone's behavior, to respecting body boundaries, to knowing your body — including private parts — by proper anatomical names, to building a support network you can count on when you need to talk. Throughout, kids are taught essential body safety skills that will help keep them safe as children, and help them grow up to be assertive and confident teenagers and adults. For another excellent title by the same author, check out No Means No: Teaching Children About Personal Boundaries, Respect, and Consent.