Dr. Donna Strickland is only the third woman in history to be awarded the Nobel Prize in Physics.
Physicist Donna Strickland has just awarded the 2018 Nobel Prize in Physics for her groundbreaking work studying light and lasers — becoming the third woman in 117 years to win the prestigious award. The 59-year-old associate professor in the Physics and Astronomy Department at the University of Waterloo was a graduate student working on her doctoral dissertation when she and her supervisor invented chirped pulse amplification, a method that creates ultrashort, high-intensity bursts of laser light without destroying amplifiers. The technique is most famous for its use in the development of Lasik eye surgery, but it also allows manufacturers to drill tiny, precise holes and makes it possible to miniaturize laser systems. Strickland, who describes herself as a "laser jock," says that becoming the third woman ever to win a Nobel Prize in Physics is "surreal," adding, "It's hard for me to take it in right now. But I'm trying to enjoy it."
Strickland conducted her prize-winning research in the early 1980s while she was working with her then PhD advisor Gérard Mourou at the University of Rochester in New York. She says that it "was a fun time in the field of short pulse lasers and it was a fun group to be in." It meant a lot of long hours and a lot of tinkering in the lab — and a lot of failure. "We did seem to be on the cutting edge of laser science, and I think we were all aware of that," she recalls. But she persisted through "a lot of wrong turns" to complete her thesis, which was her first ever published scientific paper. As a 26-year-old newly minted PhD, she thought that would be the end of it: "It's not like I was thinking, 'Oh, somebody should give me a Nobel Prize,'" she laughs.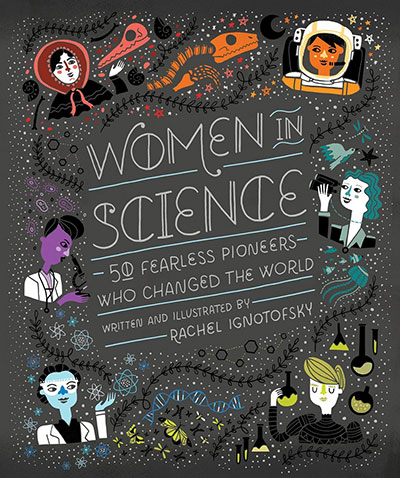 Initially, her purpose with the research was to help other experimenters working with lasers: they needed to amplify high-energy laser pulses, but the power of those lasers destroyed the amplifiers they were using. Strickland's solution was to take an ultrashort laser pulse and "stretch" it in time; the stretched pulse has lower intensity, so it can be amplified by as much as a million times without damaging equipment. After it's been amplified, the pulse is compressed back to its original state. The end result is a laser pulse that's far more powerful than previous technology allowed. Those compact, high-intensity lasers opened up many potential applications, including using lasers in manufacturing and medicine. In fact, Strickland says people are currently exploring whether chirped pulse amplification could be used to create laser treatments for cancer. "We knew it would be a game-changer," she says.
Strickland shares this year's Nobel Prize in Physics with Mourou and Arthur Ashkin, the inventor of "optical tweezers." The win makes her the first woman to receive a Nobel Prize in Physics in 55 years — and only the third woman ever to receive the award, after Marie Skłodowska Curie and Maria Goeppert Mayer. "I thought it might have been more than that," she admitted. "Maria Goeppert-Mayer, you know, she didn't even get paid to be a scientist. And yet, she was doing Nobel Prize-winning work. How ridiculous is that? I do not have to go through what they went through because there were women out there paving the way for us."
Strickland's win also offered an illustrative example of how female scientists are too often denied the recognition they deserve. Last May, Wikipedia, which has been repeatedly criticized for its lack of coverage on women in science, rejected a draft article about Strickland with the following message: "This submission's references do not show that the subject qualifies for a Wikipedia article." At the time, Stickland and her accomplishments were not deemed significant enough to warrant an article even though Mourou, her collaborator, had been the subject of a Wikipedia page for over ten years. After the Nobel announcement, Wikipedia editors quickly rescinded their rejection and rapidly created a new page about Strickland.
For her part, Strickland is hopeful for the future of women in science: "Certainly things are changing all the time," she says. "I think more and more people are realizing that it can't even just be women that keep saying, 'We need this'.... The majority of men are absolutely on board, so sometimes it's just inertia." She hopes that her example will show young women considering a scientific career that "certainly things are changing all the time." Strickland's advice to them would likely be similar to the advice she would give herself if she could go back in time and talk to the 26-year-old PhD. student who had no idea her thesis would win a Nobel Prize almost 33 years later: "Hang on for the ride. I think that's what I would say. It's been an excellent ride. I've had a great career."
Books and Toys to Encourage Future Scientists
This baby loves the family's cat, but when the cat hides inside a box, there's a mystery to consider! Is the cat awake or asleep? Until the baby opens the box, she won't know one way or another... or can the cat be both awake and asleep at the same time? In fact, Schrödinger asked a question very much like this one — a question that still generates conversation among quantum physicists! For more books from this clever board book series that introduces scientific concepts accurately, but simply enough for young children, visit our Baby Loves Science Collection.