Dr. Frances Arnold, who pioneered the field of "directed evolution," became the fifth woman in history to win the Nobel Prize in Chemistry.
Dr. Frances Arnold has just been awarded the 2018 Nobel Prize in Chemistry for pioneering the field of "directed evolution"  —  becoming the first American woman in history and the fifth woman overall to be honored.  The method she developed of engineering enzymes that mimic the process of natural selection has created a revolutionary new way for scientists and engineers to design more environmentally-friendly industrial processes. It's now being used in laboratories around the world to develop enzymes that can replace toxic compounds in everything from medicines to biofuels to laundry detergents. "My entire career I have been concerned about the damage we are doing to the planet and each other," she says. "Change is easier when there are good, economically viable alternatives to harmful habits."
Arnold, who is a Professor of Chemical Engineering, Bioengineering and Biochemistry at Caltech, arrived at the university just after completing her PhD at the University of California, Berkeley in 1985. She dove headfirst into work on developing enzymes — and quickly realized what a challenge she had set for herself. "I was completely ignorant of how difficult it was," she told the LA Times in 2011. "It was terrifying." But she wasn't going to be deterred: "I said 'OK, if one experiment doesn't work I'm going to do a million experiments, and I don't care if 999,999 don't work. I'm going to find the one that does.'"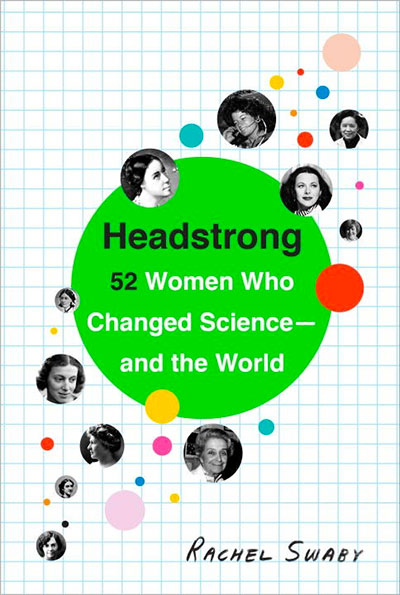 By the early 1990s, Arnold decided that constructing modified enzymes solely through her own logic might be a "somewhat arrogant approach" — and realized that nature created new enzymes all the time through the process of evolution. "I think of what I do as copying nature's design process," the 62-year-old Pittsburgh native said this week in an interview with NobelPrize.org. With directed evolution, researchers subject genes to several rounds of mutagenesis, deliberately causing mutations that will produce a variety of enzymes, and then subject those genes to natural selection in an environment that favors enzymes with their desired function. Carolyn Bertozzi, a colleague of Arnold's from Stanford University, describes it this way: "She figured out how to drive evolution in a test tube. She's like her own Mother Nature."
Her peers weren't immediately receptive to the idea, however. "They might say 'It's not science' or that 'Gentlemen don't do random mutagenesis.' But I'm not a scientist, and I'm not a gentleman, so it didn't bother me at all," recalls Arnold, who was trained as an engineer. The skeptics were convinced of her method's benefits when she started creating new enzymes that solved important problems other researchers couldn't crack — like creating proteins that could survive in high temperatures, something that had practical applications in everything from developing new drugs to creating better laundry detergents.
Since developing directed evolution, Arnold has received multiple awards, including becoming the first woman to be elected to all three National Academies in the United States, the first woman to win the National Academy of Engineering (NAE) Draper Prize, and the first woman to receive the Millennium Technology Prize, known as the "Nobel Prize of Technology." She freely acknowledges the challenges she's faced as a woman in science, particularly as a woman in a cutting-edge field with unorthodox ideas: "I've been called pushy and aggressive and all the negative words that are rarely applied to men with the same traits. But it doesn't bother me."
She predicts that many more female scientists will be recognized in upcoming years: "There are lot of brilliant women in chemistry, a little later than some of the men, but they are amazing. We are going to see a steady stream, I predict, of Nobel prizes coming out of chemistry and given to women." After receiving the Millennium Technology Prize in 2016, she also reflected on how she hopes her example will inspire other girls and women to pursue their own scientific interests: "I certainly hope that women can see themselves in my position someday. I hope that my getting this prize will highlight the fact that yes, women can do this, they can do it well and that they can make contributions to the world and be recognized for it."
Going forward, Arnold plans to continue with her current research on finding ways to use enzymes for renewable energy sources. "I thought to myself: What are the most important problems that society faces that I could contribute to?" she says. "And it was clear that finding new sustainable sources of energy was the most important." At a CalTech speech in 2017, she also offered insight on how her research applies to life at large: "To survive and even thrive in a changing world, nature offers another great lesson: the survivors are those who at the least adapt to change, or even better learn to benefit from change and grow intellectually and personally. That means careful listening and constant learning."
Books and Toys To Encourage Future Scientists
Mary spends so much time tinkering in her lab that she doesn't have any friends... so when she's feeling lonely one day, she invents the Sheepinator! Mary's new pet sheep — and her amazing invention — catch her classmates' eyes, and she decides to maintain these new connections by bringing all the other kids sheep, too. But when her plan goes a bit sideways, her newfound friends are ready and willing to help! Author Sue Fleiss' clever reimagining of the classic poem combine beautifully with Petros Bouloubasis' wacky illustrations to create an appealing combination of science and friendship.