Violence and aggression are never signs of love or affection.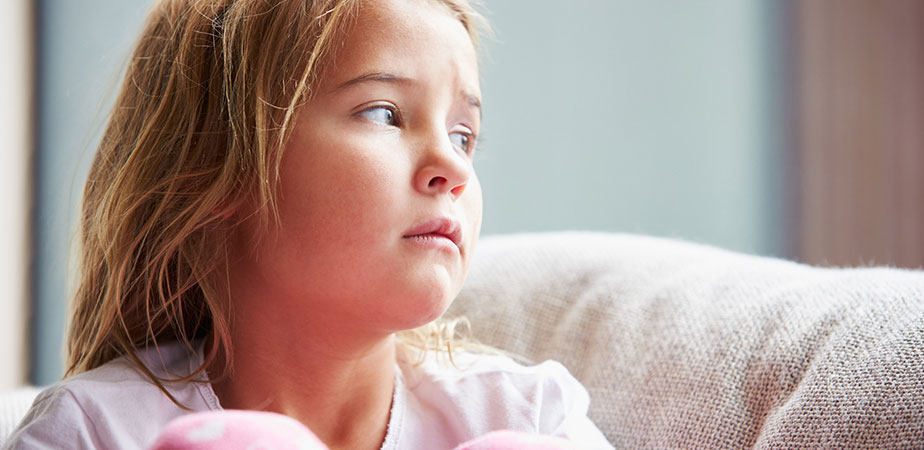 When girls get teased, harassed, or bullied by boys, there's often someone who pulls out this tired phrase: "I bet he likes you!" Joanna Schroeder vividly remembers finally going to a teacher about a boy's constant harassment at age 11, and how that phrase made her feel: it "filled me with a shame so profound, I never again told an adult about something a boy did to me." Years later, she observes that "you'd think blaming bad behavior on a crush would be dead and gone by now, but it's not." To encourage parents and other adults to think about what "he must like you" really teaches kids, she breaks down several reasons we need to stop associating mistreatment with romantic affection.
For one, Schroeder argues in a piece on the Good Men Project that "I bet he likes you" is a covert form of victim blaming. "Your child did not ask for this negative attention, regardless of the aggressive kid's intention. Even if your child was acting flirty or teasing, nobody asks to be hurt." That victim-blaming "tells [your child] that you are not a source of support for them when they need you most." Dismissing bad behavior, she says, is also bad for the bully: "Bad behavior is bad behavior, regardless of the reason why. A child — whether it's a boy or a girl — who is harming another needs intervention so they don't continue the behavior…. Instead of asking the child who is doing the hurting if they like the other, grownups should ask the child to imagine how their friend felt when he or she was hurt."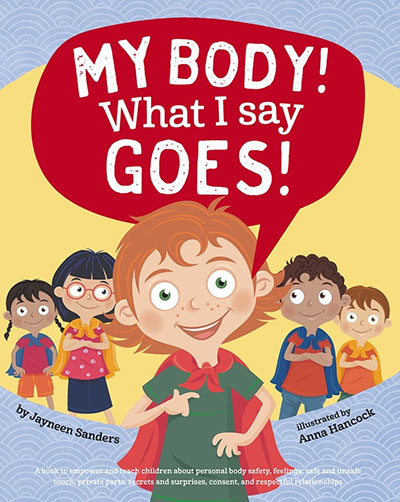 The child who was hurt also needs to know that it's all right to separate themselves from someone who has been aggressive or mean. Even the youngest of kids can learn that refusing to play with someone is a valid response to being hurt. In an article on Deseret News, Jennifer Kalita, a women's advocate in Washington, DC, suggests explaining this to kids with simple phrases like: "We don't solve our problems with our hands or our feet, and it's not safe to play with people who do."
For older kids, parenting and youth development expert Deborah Gilboa recommends in a Washington Post article that the discussion include questions to help kids think more about these issues such as: "What's a 'friend deal-breaker'? What might someone say or do that would make you realize they're not actually your friend?" Ultimately, such discussions can help kids understand that no one should accept being injured by another, whether physically or emotionally, as a normal part of a relationship.
Another significant problem with the "I bet he likes you" response is that it implies that there's only one kind of relationship a boy and a girl can have: a romantic one. But as Schroeder points out, "kids' friendships shouldn't be romanticized. Kids need the opportunity in childhood to have friendships with boys or girls, regardless of their gender, without grownups introducing the adult notions of romance or attraction. Strong friendships with kids of all genders are important for kids, and parents shouldn't make their kids feel funny about them." Plus, these relationships are important for kids' development, argues author and family life expert Lynne Griffin in a Psychology Today piece: "Encouraging healthy boy/girl friendships is the best way you can teach your child about healthy adult relationships" — including friendships, romantic relationships, work relationships, and more.
If bad behavior from a male friend is immediately associated with romantic feelings, however, kids will begin to believe that friendships between girls and boys are inherently different than same-sex friendships. Dr. John Duffy reminds parents in an article on Babble that even well-meaning comments and teasing "may provide an odd lens through which to view opposite sex relationships later in life (specifically that they may feel wrong, or embarrassing, or mock-worthy, or shameful)." More often than not it's adults who impose a romantic framework on a girl-boy friendship observes Griffin, noting that "you can encourage and support these friendships between boys and girls without encouraging romantic interest." Equally importantly, even if one of the kids does develop a crush, Schroeder points out, "one child's crush should never become a burden to another."
But perhaps most significantly, Schroeder observes, "You shouldn't teach your kids that love equals abuse. Love equals kindness and respect, and it never, ever means touching someone in a way that will hurt them. When you tell your child that they were harmed because another person likes them, you're connecting pain with love. That not only normalizes being abused, but also abusing others." And this, more than anything, is why it's time to put an end to saying "I bet he likes you," Schroeder asserts. "As parents, we have the ability to change the world by putting an end to harmful old traditions… I'm not sure how the 'dipping her pigtails in the inkwell' trope started, but it's time it ended."
Books About Boundaries and Healthy Relationships
It's important for kids to understand that bodies have boundaries, and that everyone has a right to their own personal space. Jayneen Sanders, an experienced early years educator, provides simple and familiar scenarios — from giving a hug to pushing to get to the front of a line — to illustrate how "body bubbles" surround everyone and how to figure out when and if it's okay to cross those boundaries. Throughout, she empowers kids to speak up if their body boundaries have been crossed. Notes at the end include suggestions for adults reading the book with kids to further the discussion, building an understanding of respect and consent that will serve them throughout their lives.