Girls' self-confidence often takes a big hit at puberty but these skills can help keep her confidence strong during the teen years.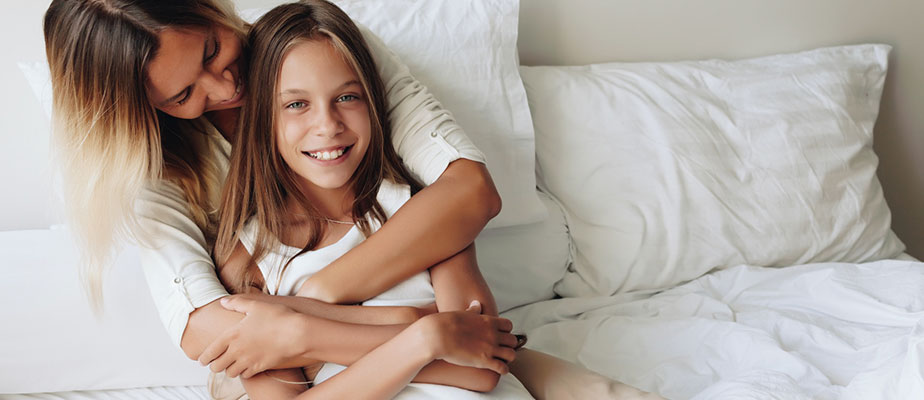 "A pre-teen girl is at a unique moment in her life. The spark that is her potential grows more intense, yet she'll have to fight against gender norms that threaten to diminish it," observes writer Rebecca Ruiz. "There are countless ways she'll feel pressured to hide or change her authentic self." Rachel Simmons, an expert on girls' development and author of the parenting book, Enough As She Is, agrees: "Girls are at their fiercest and most authentic prior to puberty." While research has confirmed that girls' self-confidence often drops after puberty, Simmons asserts that there are many ways parents can help girls keep their confidence strong during the teen years. To that end, she recommends "seven skills to consider teaching your daughter by the time she turns 13" that will help your Mighty Girl feel prepared for the challenges ahead.
Teaching girls how to respect and express their feelings from an early age is an important skill to cultivate since girls and women often have a tendency to deny their own emotions to make others' happy or avoid conflict. "We so frequently assume that girls and emotions are a natural pairing, for better or worse, that we neglect to actually teach girls emotional intelligence," Ruiz points out. "When girls are taught to value being happy and liked, they often suppress or can't acknowledge their more difficult experiences." Parents can help by ensuring that girls can safely express a full range of emotion —including anger — without feeling judged or diminished: "when your girls express authentic emotions — even if they're difficult, you take them seriously; you don't deny them or challenge them."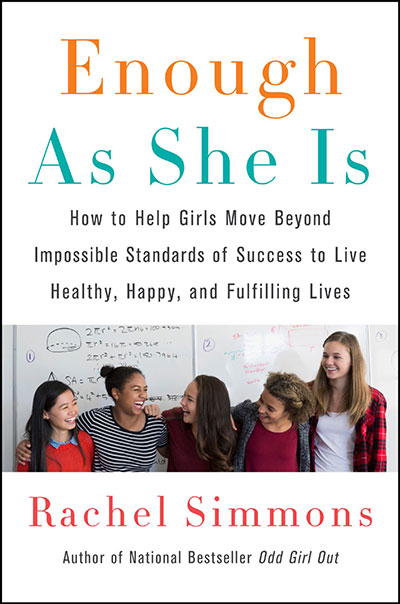 Simmons also stresses the need to teach girls to be compassionate with themselves. Girls, she says, are sent a lot of messages that it's important to please others, which means often they feel like their failures or mistakes are letting other people down. Parents need to teach girls how to fail well — recognizing the disappointment and learning for the next time -— and make sure that they know that everyone goes through this experience. "What we want is for girls to have is the capacity to move through a setback without beating themselves up," she says.
Issues surrounding body image and sexuality can be particularly difficult for parents to navigate. Simmons encourages parents to help their daughters find a sport they love, so girls recognize their bodies as being capable of strength rather than being defined only by appearance. She adds, "When girls feel uncomfortable with their bodies they can also disconnect from how they are really feeling, and worry more about how someone else is feeling, or what they want, instead."
Parents can help their daughter build a positive relationship her body from as early as the toddler years by using anatomically correct terms for genitalia and teaching her that she has control over her own body. Discussions about sexuality and gender, moreover, provide an opportunity to let girls know that there is no one "right" way to be a girl. Parents should stay attuned to avoiding gender-limiting language. For example, Ruiz observes, it's "important to describe human characteristics and emotions not just in gender-based terms (see: girls are always emotional)."
While many people think communication and relationships come naturally to girls, Simmons says those are still important areas where girls benefit from guidance. She explains that parents "have to set the tone early on for what's OK in relationships and not" — and reminds them that girls who "don't have the tools to deal with their feelings" are more likely to engage in bullying behavior. So girls need to learn to "flex the muscle of expressing their strongest feelings" in all their relationships. She also advises that parents consider friendships as "an opportunity to show girls what healthy relationships look like and how they can relate to others and themselves," which provides tools for the future on everything from romantic life to negotiating for a raise at work.
Parents can also help to cultivate girls' leadership skills, especially as many girls struggle to balance assertiveness with their concerns about being considered aggressive or bossy, which often carry social stigma for girls and women. Introducing girls to female leaders, both famous figures and those in their community and family, can provide them with powerful role models. Simmons asserts that sports also provide an important vehicle for girls to develop their leadership skills, observing: "There's a very powerful and painful unwritten communication code among girls that you're not supposed to say what you really think to someone's face and you're not supposed to promote yourself. Sports perverts all of that; they can do that and be rewarded for it."
Teaching these skills isn't a matter of sitting down and giving her a lecture, and as Ruiz points out, along the way you can learn "about your daughter's interests and who inspires her." Everything from pop songs to YouTube videos can help prompt a conversation about these topics, and letting your daughter tell you more about what she loves is "your best way to get an education and win some love and respect from your kid in the process," Simmons says.  "These important skills aren't easy to master," adds Ruiz, "but the more chances a girl has to practice them under the guidance of a trusted adult, the more likely she'll feel confident and self-assured as a teenager." Ultimately, by incorporating these lessons into your Mighty Girl's life from their earliest years, girls can enter their teens — and beyond — ready to take on the world!
To read more, visit Mashable, and browse our resource recommendations below.  
resources To Raise Confident Girls
In this hilarious and high energy ode to self esteem, a little girl knows that, no matter what she does, where she goes, or what other people think, she is special because "I'm ME!" That means that, even when she's not at her best — like when she wakes up with spectacular bedhead — she's still the same person underneath. Kids will laugh at the silliness of beaver breath and stinky toes, while adults will enjoy its celebration of individuality. David Catrow's vibrant and hilarious illustrations provide a confident young girl as a role model, while Karen Beaumont's rhyming text makes for a great read-aloud.