The top books on helping kids overcome anxiety and worry for children, teens, and parents.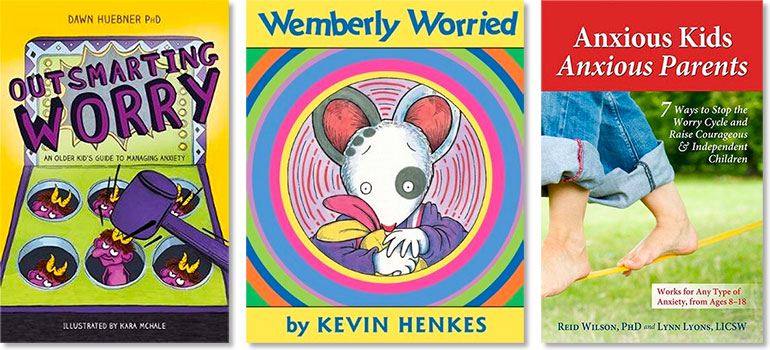 With everything going on in the world, it's no wonder that many kids and teens are struggling with worry and anxiety — plenty of adults are, too! But while anxiety may be a normal response to many day-to-day stressors, it's important for all of us, including kids, to learn how to manage our worries so that we can feel in control, think clearly, and make healthy choices that suit what we really need, both now and in the future.
Whether or not anxiety is a regular part of your Mighty Girl's life, the books we recommend here will help her understand her feelings and give her strategies to help her stay calm, keep focused, and feel empowered to take on the challenges ahead. We also include a few titles for parents and educators, so that they can support girls as they develop these skills and foster an environment where worries — and techniques to help soothe them — are a manageable part of day-to-day life. Worry will always be with us, but with these resources, kids and parents will feel ready to meet them head-on.
Books About Managing Anxiety and Worry
Wemberly is one of those kids who worries about everything from spilling her juice to whether a snake could sneak in through the radiator, and school brings its own host of worries — including whether she'll find a friend. Fortunately, a sympathetic teacher introduces Wemberly to another nervous new student; soon the pair are not only comforting one another, but discovering that there's too much fun to be had at school — and with new friends — to spend all your time worrying. Kids will empathize with Wemberly, and watching her overcome her fears will encourage them to see how they could do the same.