"Agent Rose" rescued over 100 British and American pilots shot down during WWII.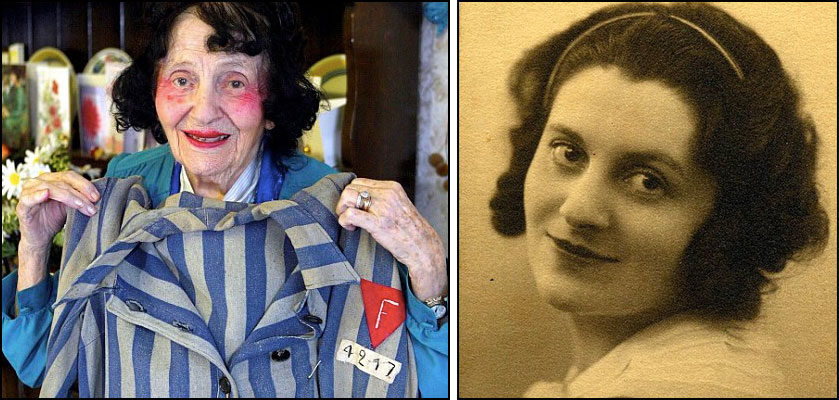 As Europe was consumed by war, a young woman running a beauty salon would become a major figure in the French Resistance of World War II. Andrée Peel, who was known as "Agent Rose," was one of the most highly decorated women to survive the war and helped save countless lives, including over 100 British and American pilots shot down over France. "At that time we were all putting our lives in danger but we did it because we were fighting for freedom," she later recalled. "It was a terrible time but looking back I am so proud of what I did and I'm glad to have helped defend the freedom of our future generations."
When France was occupied in 1940, Andrée Virot, as she was known then, was in her 30s and running a beauty salon in the port city of Brest. Her first act of resistance came even as the German soldiers marched into her city; she hid a group of fleeing French soldiers and found civilian clothes for them so that they would not be captured. When she heard General de Gaulle declare on the radio that "France has lost a battle, but she has not lost the war," she set her sights on joining the Resistance. She began circulating an underground newspaper, and within weeks, she was appointed head of an under-section of the Resistance, whose responsibilities included passing on information about German shipping and troop movements to the Allies and guiding Allied planes to secret nighttime landing strips by torchlight.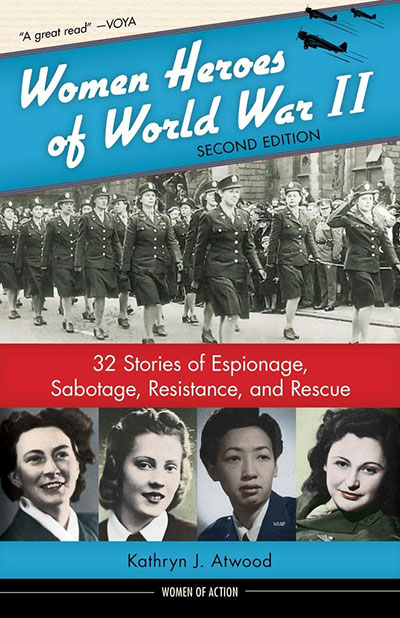 During her three years with the Resistance, Peel became known as Agent Rose. She and her team rescued many downed Allied pilots during this period — 102 by her count —  ferrying them through a series of safe houses to isolated Brest beaches for transport to England. The work was dangerous, and Peel was forced to flee to Paris when a comrade, whose family had been tortured, gave the Gestapo her name. She was arrested there shortly after D-Day. The Gestapo tortured her, using methods that included simulated drowning and beating her throat; the damage she suffered from their interrogation would cause her pain for the rest of her life. However, she prided herself on refusing to answer their questions, despite it all: "I was born with courage," she later said. "I did not allow cruel people to find in me a person they could torture."
After the Gestapo were done with her, she was transported with other prisoners to the Ravensbrück women's concentration camp. Upon arrival, they were marched into what she later learned was a gas chamber, but for some reason, they were released instead of being killed. She was lucky twice more during her time at Ravensbrück: first when she fell ill with meningitis but miraculously recovered, and then when she was selected for the gas chamber on a daily roll call, but a fellow prisoner managed to snatch and hide the piece of paper with her number on it. In a famous portrait of Peel, she holds her camp uniform, with a red triangle emblem signifying an enemy spy or POW.
Eventually, she was transferred to Buchenwald concentration camp. At first, life there was easier, but as liberating troops approached, it became obvious that the Nazis intended to eradicate the evidence of their crimes — including the people in the camps. In her most harrowing moment, she narrowly escaped death when American troops arrived to liberate Buchenwald just as Peel was being lined up to be executed by a Nazi firing squad.
Following the war, Peel received many commendations including the Croix de Guerre (with palm), the Croix de Guerre (silver star), the Cross of the Voluntary Fighter, the Medal of the Resistance, the Liberation Cross — all French awards, as well as the Medal of Freedom by the United States and the King's Commendation for Brave Conduct by Britain. At age 99, she was made a Chevalier de la Légion d'honneur, France's highest honor. She eventually married Englishman John Peel, and settled in Bristol, England. In 2010, the heroic "Agent Rose" passed away at the age of 105.
Peel told her wartime story several times, including in a memoir called Miracles Do Happen! She took tremendous pride in her work for the Resistance, and never regretted it, despite the toll it took on her for the rest of her life. "I saved 102 pilots before being arrested, interrogated and tortured. I suffer still from that. I still have the pain," she said. "You don't know what freedom is if you have never lost it.... The only fear we had was of being tortured and of speaking under torture. I rarely thought of my personal safety. I just acted and did what I believed was the right thing."
Books About Women of the Resistance and Female Spies of World War II
Monique's small French village has been occupied by Nazis for some time when she wakes up to see another little girl at the foot of her bed. Sevrine is Jewish, and Monique's mother has been concealing her and her family in a hidden room in the basement. When a neighbor discovers them, though, both families will have to flee. Based on the real experiences of author Patricia Polacco's great-aunt, this poignant story shows the power of friendship and quiet heroism, and the courage shown by people who stood up for others in desperate need.