The rover will launch next year to search for evidence of past or present life on Mars.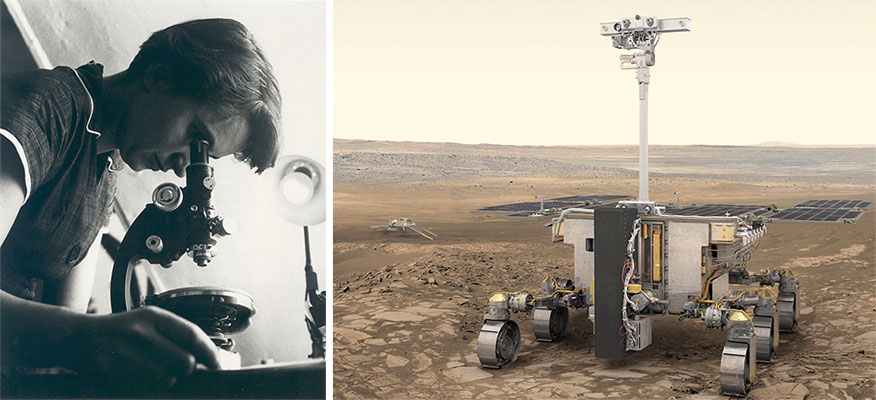 In 2020, a new rover will fly to Mars to search for signs of past or present life — so it's fitting that the rover will be named after Rosalind Franklin, the British chemist who helped uncover the mysteries of DNA! Astronaut Tim Peake announced the name at the Airbus factory in the UK where the European Space Agency (ESA) rover is being assembled. Franklin's sister, Jenifer Glynn, spoke to the BBC about the honor: "In the last year of Rosalind's life, I remember visiting her in hospital on the day when she was excited by the news of the [Soviet Sputnik satellite] — the very beginning of space exploration. She could never have imagined that over 60 years later there would be a rover sent to Mars bearing her name, but somehow that makes this project even more special."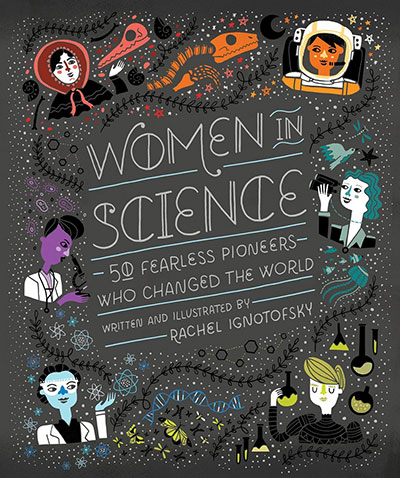 Franklin's role in discerning DNA's structure — one of the most important discoveries of the 20th century — is often held up as a classic example of sexism in the sciences. Franklin was an accomplished X-ray crystallographer and, in 1952, she used her knowledge of x-ray diffraction techniques to take the fist photo of DNA, referred to as Photo 51.  Without her permission, Franklin's photograph was shared with James Watson and Francis Crick who were working on identifying the structure of DNA. Franklin's photo allowed them to deduce that DNA took the form of a double helix; however, when they published a paper Nature the following year, they only mentioned Franklin in a footnote. While Watson, Crick and Maurice Wilkins received the Nobel Prize in 1962 for their contributions to science, Franklin had passed away due to cancer four years prior at the age of 37 and was not eligible for the award. Given how frequently Franklin's contributions to unlocking the secrets of DNA are overlooked, especially in schools, many people feel that her role in the discovery has never been honored appropriately.
Until the ESA's announcement, the rover had been known as ExoMars; it's designed to drill into the first 6.5 feet (2 meters) of the Martian surface to look for evidence of past or present life. Franklin's name was chosen by a UK-led committee that sifted through almost 36,000 suggestions from the public. "We had the usual clutch of acronyms, deities and inspirational words," said Dr. Sue Horne, the head space exploration at the UK Space Agency, "but when we got down to the short shortlist — it was the obvious choice." Alice Bunn, international director of the U.K. Space Agency, agrees: "Rosalind Franklin is one of science's most influential women, and her part in the discovery of the structure of DNA was truly groundbreaking," she wrote in a statement. "It's fitting that the robot bearing her name will search for the building blocks of life on Mars, as she did so on Earth through her work on DNA."
The Rosalind Franklin rover will launch next year and land in 2021. It will become the first European rover to travel across the surface of Mars, and its software is designed with some autonomy so that it can navigate using optical sensors and make "decisions" on the ground about where to travel next. The ESA expects that the rover's data will be helpful in preparing for future robotic missions, as well as providing plenty of data for scientists studying Martian geochemistry, environmental science, and exobiology. "[This] rover captures this spirit and carries us all to the forefront of space exploration," asserted Johann-Dietrich Wörner, the director of the ESA. "Science is in our DNA, and in everything we do at ESA.... This name reminds us that it is in the human genes to explore."
Books About Women And Space
Mae Jemison famously became the first black woman in space on the Space Shuttle Endeavour in 1992 but years before that historic journey, she was a little girl who dreamed of dancing in space. Her mother told her, "If you believe it, and work hard for it, anything is possible." Little Mae's curiosity, intelligence, and determination, matched with her parents' encouraging words, paved the way for her incredible success at NASA. This inspirational introduction to a trailblazing astronaut will encourage children to reach for the stars and never give up on their dreams.