Irena Sendler led a secret operation to successfully smuggle Jewish children out of the Warsaw Ghetto, saving them from almost certain death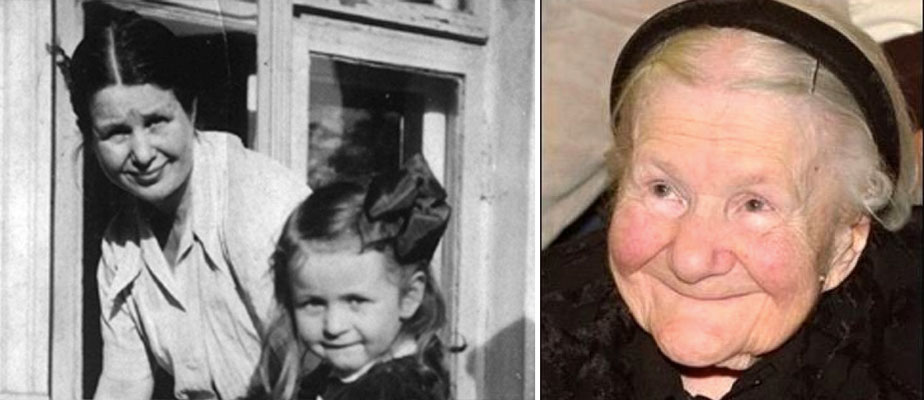 One of the great heroes of WWII led a secret operation to successfully smuggle 2,500 Jewish children out of the Warsaw Ghetto, saving them from almost certain death — yet until recently, few people had heard Irena Sendler's incredible story. This Polish Catholic nurse and social worker defied the Nazis at great personal risk, and nearly paid the ultimate price for her courageous actions. And even when she was tortured by the Gestapo, she never told them the names or locations of the children she had rescued. Her story is one of tremendous moral fortitude and the determination to fight evil, no matter the cost.
Born in 1910 near Warsaw, Sendler began aiding Jews as early as 1939, after the Germans invaded Poland. At first, she helped to create false documents for over 3,000 Jewish families, but she later joined the Żegota, the underground Polish resistance organization created to aid the country's Jewish population. In 1943, Sendler became head of Żegota's children's division and used her special access to the Warsaw Ghetto, granted to Social Welfare Department employees to conduct inspections for typhus, to set up a smuggling operation. She and her colleagues began secretly transporting babies and children out of the Ghetto by hiding them in an ambulance with a false bottom or in baskets, coffins, and even potato sacks.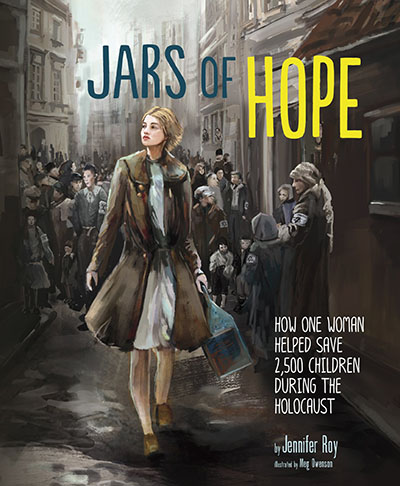 Once the children were out of the ghetto, Sendler arranged for them to be given false identities and placed them with Polish families or in orphanages. However, she never gave up hope that, after the war, the children might find their families and resume their Jewish identities. In hopes of that, Sendler kept meticulous lists of each child's real name. In the wrong hands, these documents would have been fatal to Sendler, the others in her network, and to the children they saved; to protect them, Sendler sealed the lists in jars and buried them. Only she knew where the information lay, waiting for the day that she could safely dig them up again.
After rescuing over 2,500 children, Sendler was arrested by the Gestapo, tortured and sentenced to death. Fortunately, Żegota was able to bribe the German guards as she was on her way to execution; now it was Sendler's turn to be smuggled to safety. Sendler was forced to live in hiding for the remainder of the war, although she continued her work for Żegota under a false name. After the war was over, Sendler and her colleagues gathered the records with the details about all of the children that had been placed in hiding, but almost all of their parents had been killed in the Treblinka extermination camp or were listed among the missing. In 1965, Sendler was honored by Yad Vashem as one of the Polish Righteous among the Nations for her wartime efforts.
A fascinating part of Sendler's incredible story is that it was almost entirely lost — but was saved by the impressive research efforts of several high school students in Kansas. In 1999, high school teacher Norm Conard encouraged three of his students, Megan Steward, Elizabeth Cambers, and Sabrina Coons, to work on a year-long National History Day project. Starting with a short news clipping that mentioned Sendler, the girls conducted a year-long investigation into her life and, ultimately, wrote a play about Sendler entitled "Life in a Jar." The play ignited interest in Sendler's story and it has been performed hundreds of times across the US, Canada, and in Poland.  The story of Sendler and three high school girls was also told in a moving book, Life In a Jar: The Irena Sendler Project.
After their play became an unexpected success, the young researchers had an opportunity to meet the forgotten hero whose amazing story they had helped bring to light in 2001. The students were so inspired by her that they also organized a campaign to nominate Sendler for the Nobel Peace Prize. She was nominated in 2007; however, she was not eligible to win because one of the requirements of the prize is that the individual meet the criteria of "significant activities during the past two years" and the accomplishments for which she was nominated had taken place decades earlier.
Irena Sendler passed away in 2008 at the age of 98, but today, her story stands as one of the great examples of quiet heroism during the second World War — even if she never considered herself a hero. "Heroes do extraordinary things. What I did was not an extraordinary thing. It was normal," Sendler once said. "You see a man drowning, you must try to save him even if you cannot swim."
Books And Movies About Irena Sendler
In Poland's Warsaw Ghetto during WWII, a young nurse and social worker went about her daily work, caring for the sick — and smuggling Jewish children out to safety. Irena Sendler knew what she was risking, but she couldn't bear to watch children suffer and do nothing. And after every child was safe — over 2,500 children in total — she meticulously recorded their name in hopes that, someday, they could be reunited with their families. This emotional picture book captures Sendler's remarkable heroism in the face of unthinkable consequences.