How parents can encourage mixed-gender friendships and help kids question gender stereotypes.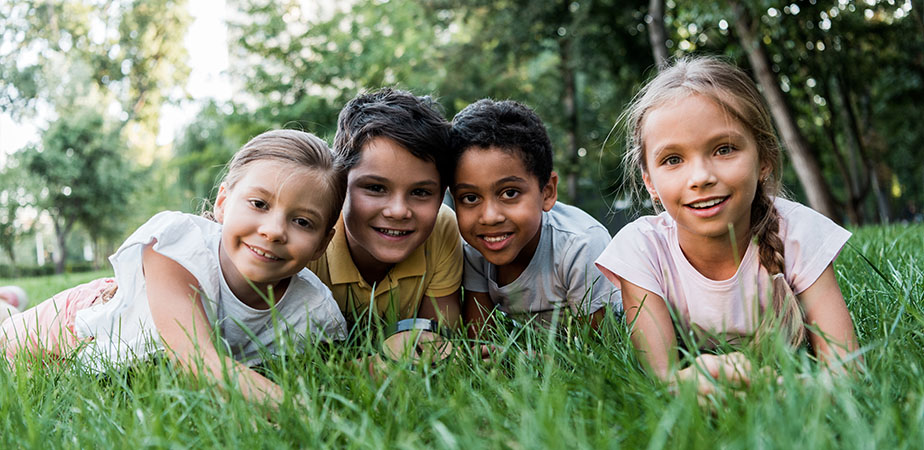 "Girl-boy friendships matter. They give kids a chance to explore themselves outside of constrictive gender scripts, and, ideally, question stereotypes," observes writer Elisa Strauss on CNN. "Girl-boy friendships can help undo some of these socialized gender constraints. When parents and teachers approve of these relationships, they are sending their children the message that it's not only okay to play with the another gender, but it is also okay to play like them." 
Contrary to what many kids — and adults — think, the way girls and boys play is more similar than different. "The differences [discovered by gender researchers] are generalizations. But on an individual basis, there is a tremendous amount of overlap," says psychologist David Walsh, the author of Why Do They Act That Way?  Moreover, he adds, "when boys and girls do play together, many of those differences start to disappear." However, due to gender stereotypes in our society, kids are often encouraged — from direct verbal commands to more subtle suggestions such as through the types of toys they are given or the style of their clothing — to play in gender-specific ways. For example, if a girl loves both dolls and rough-and-tumble play, people around her — including her peers — will reward her for playing with the dolls and discourage her from roughhousing.
Even parents who try to avoid gender stereotypes in their own households are often surprised how quickly young children can internalize them after being exposed to them through peer interactions and media. Challenging such gender stereotypes is a major benefit of mixed-gender play, especially since it gives kids "permission" to try on behaviors and traits that are often associated with the other sex. As Strauss observes, "A girl playing with a boy might feel free to be competitive, a trait stereotypically associated with boys. A boy playing with a girl might feel free to be talkative and emotional, traits normally associated with girls."
A common challenge to fostering girl-boy friendships is that they are frequently sexualized; kids who play in mixed-gender pairs will often hear others talk about their "boyfriend" or "girlfriend," which can lead some children to avoid such friendships. However, as further explored in our article Never Tell Her: "He's Mean Because He Likes You", kids don't view their peers through the adult lens of romance or sexuality, and imposing that framework on children's relationships denies them the chance to build strong relationships with kids of all genders. Family life expert Lynne Griffin in Psychology Today further observes: "Commenting on how cute your child looks with her boy friend or asking questions about who is 'seeing' whom gives your child mixed messages about what others expect from boy/girl friendships at this age."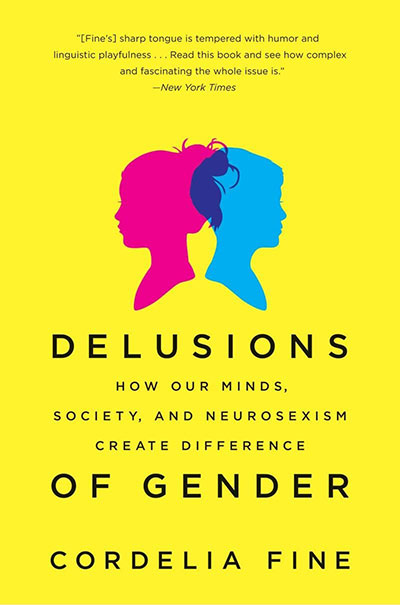 Of course, one of the biggest benefits of mixed-gender friendships is that girls and boys also have a lot to teach one another. For example, Rachel Simmons, an expert on girls' development and author of Enough As She Is, points out that boys and girls often deal with disagreements in different ways: boys are more likely to focus on the rules, while girls are often interested in talking through a conflict. "You want girls and boys to be exposed to different ways of conflict resolution, and to take them seriously from a young age," Simmons says. "I want my daughter to be comfortable with both, and have the facility to move freely between the two. This will help her socially and professionally [in the future.]"
So how can parents help — especially since it's often kids who draw a firm line between the girls and the boys on the playground? When one of Strauss' son's friends told him that "Boys can't be friends with girls, and boys can't jump rope," she realized that "A life without jump roping would be fine. A life without girl-friends would not." Still, parents shouldn't minimize kids' feelings when a peer or same-gender friend tells them girls and boys don't play together. "Parents can help their children challenge gender norms," Strauss argues, "but they should do it in a way that is sensitive to the very real, sometimes scary, role these norms play in a child's life."
"Moms and dads can help children resist the boys-are-this-way and girls-are-that-way stereotypes by offering their children a wide variety of play options — toys and friends," observes Strauss. Of course, adults are often unaware of their own internalization of gender bias and the often unintentional ways that they may treat their own children differently based on gender. Studies have found that parents' own gender stereotypes strongly influence their perceptions of children's preferences and abilities, such as one study which found mothers of 11-month-old infants underestimated the motor skills of girls, while overestimating the abilities of boys, even though girls and boys showed identical performance levels at this age. Ultimately, raising children that are less constrained by gender stereotypes, and more open to girl-boy friendships, requires parents to explore their own, conscious and unconscious, gender bias.
Another challenge is that children's exposure to gender stereotypes goes far deeper than those they encounter at home. As Strauss notes, "Childhood friendships are colored by Netflix algorithms, schoolyard chatter, gender-specific goody bags, and the million other messages children receive informing them that being a different gender from someone means you have absolutely nothing in common with them." When these gendered messages pop up, parents should draw kids' attention to them and engage them on the topic: "I think it's strange that the clerk asked if you wanted the 'girl toy' or the 'boy toy' instead of asking if you'd like a princess or a superhero. What do you think about that?" These stereotypes also crop up in children's books and media, which is why sharing diverse, empowering books, which mirror the variety of personalities kids will encounter in the real world, is so important. Sharing stories about girls and women in science or princesses that break the damsel in distress mold creates a broader picture of what girls and boys do.
Reading books about mixed-gender friendships, like the ones in our blog post No Romance Required: 30 Books About Girl-Boy Friendships, can also show children that the quality of a friendship is more important than the gender of the friend — a message that parents should reinforce by talking about what kids enjoy about their own friendships. By saying "Jason sounds like he loves dinosaurs too!" or "Carrie said she likes to swim; should we invite her to join us at the pool?" you're showing that you pay attention to your child's interests and support relationships that foster them, no matter who the other person is. Similarly, when planning activities for a mixed-gender group, don't rule something out based on a preconception; your daughter's superhero-crazy male friend might love to see Captain Marvel with her.
With the constant gendered messaging directed at kids, sometimes it feels like parents' efforts can't possibly make a difference, but Strauss says that's not true: "When we encourage girl-boy friendships, we're also letting our kids know that we're not buying any of this, and they don't have to either." When we foster mixed-gender relationships, we show kids that we see the person first, not their gender. And, teaching them not to box people in with expectations based on gender is a valuable lesson throughout their lives: "Overall, the ability to see half of humanity in all their complexity is a major life asset," Strauss asserts, "professionally and personally."
Books About Girl-Boy Friendships
Lulu and Sam are best friends, but that doesn't mean deciding what to play is easy. Sam suggests Diggers; Lulu counters with Monkeys. Sam wants to play under the castle; Lulu wants to climb to the top. But once Sam creates a new alter ego, Bumblebee Boy, inspired by Lulu's character Ladybug Girl, they finally find something they can both agree to play! This charming story celebrating a girl-boy pair is also terrific for showing the give and take that comes with a great friendship.