The Katherine Johnson Independent Verification and Validation Facility is located in the West Virginia native's home state.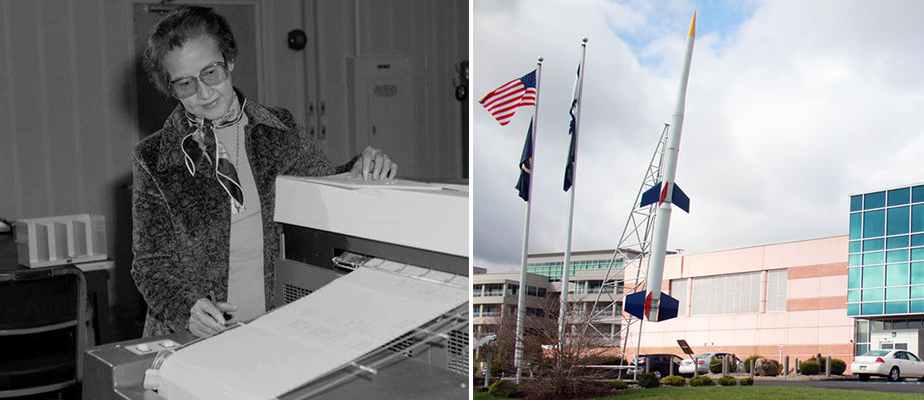 "Hidden Figures" mathematician Katherine Johnson played a critical role in NASA's early space program — now, the space agency is honoring her contributions by renaming a NASA software facility after her! The Katherine Johnson Independent Verification and Validation Facility , located in Johnson's home state of West Virginia, is the home of NASA's IV&V Program, which is dedicated to "contributing to the safety and success of NASA's highest-profile missions" by improving the software used for a variety of space launches and flights. "I am thrilled we are honoring Katherine Johnson in this way as she is a true American icon who overcame incredible obstacles and inspired so many," NASA Administrator Jim Bridenstine said in an announcement. "It's a fitting tribute to name the facility that carries on her legacy of mission-critical computations in her honor."
During her 35-year career at NASA, during which she was forced to overcome both gender and racial barriers, Johnson's skills in celestial navigation were renowned. She calculated — by hand — the flight trajectories for a number of historic missions, including the Alan Shepard's space voyage aboard Freedom 7 in 1961 and the Apollo 11 flight to the Moon in 1969.
Over the past few years, Johnson's contributions to America's space program have become more widely known to the public thanks to President Barack Obama's presenting her the Presidential Medal of Freedom in 2015 and the release of the book Hidden Figures: The American Dream and the Untold Story of the Black Women Mathematicians Who Helped Win the Space Race in 2016. Since then, her story has been turned into a critically-acclaimed live action film and in both picture book and pre-teen young reader adaptations, and Johnson herself has been featured in a picture book and an early chapter book. By renaming the NASA IV&V Facility in her honor, IV&V Program Director Gregory Blaney explains that "it's a way for us to recognize Katherine's career and contributions not just during Black History Month, but every day, every year."
The IV&V Program has been involved in approximately 100 projects since it was created 25 years ago, including the Space Shuttle Program, the Hubble Space Telescope, and the InSight Mars Lander, as well as ongoing projects such as the James Webb Space Telescope, the Orion Multi-Purpose Crew Vehicle, and providing support for NASA's Commercial Crew Program. Johnson has already had a building at the Langley Research Center in Hampton, Virginia dedicated to her, but to have her name on the IV&V Facility, which is devoted to the safety of NASA's missions, is particularly fitting: "Everybody was concerned about them getting there," Johnson said about her work on the history-making Apollo 11 moon mission. "We were concerned about getting them back."
Books & Resources About Katherine Johnson
Katherine Johnson was a whiz with numbers, and she knew that just like 5+5=12 is wrong, so was the idea that women could only be teachers or nurses. She proved that girls and African Americans could be as smart as anyone else, zooming ahead of her school classmates and attending college at fifteen. But it wasn't until NASA hired her as a "computer" that she was able to prove that a woman like her could be a mathematician too — and once she did, her calculations helped take America into space, into orbit, and all the way to the moon! This uplifting biography celebrates a STEM pioneer, and includes back matter with inspiring quotes from Johnson herself.