"I find that I am bored with anything I understand," says Abel Prize winner Dr. Karen Uhlenbeck.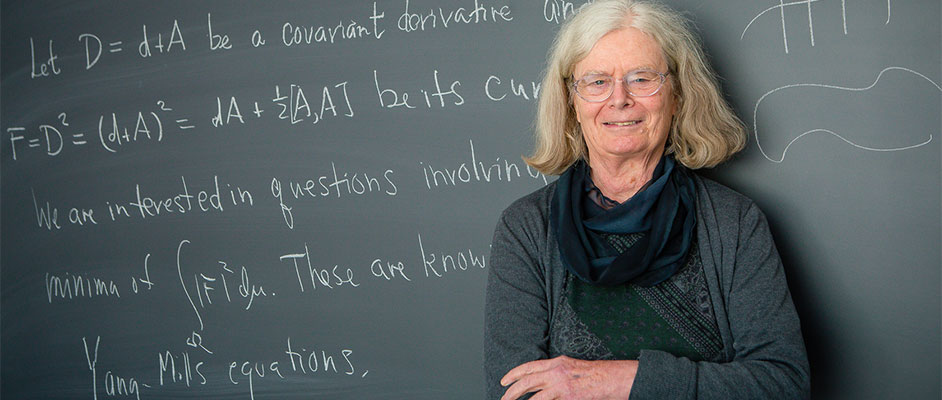 American mathematician Karen Uhlenbeck has become the first woman to win the Abel Prize — the "Nobel Prize" of mathematics! The 76-year-old professor emeritus of the University of Texas at Austin and visiting scholar at the Institute for Advanced Study in Princeton has made wide-ranging advances in mathematics that influence many sciences, including quantum physics and string theory, and pioneered a new field of mathematics called geometric analysis. "She did things nobody thought about doing, and after she did, she laid the foundations of a branch of mathematics," says Sun-Yung Alice Chang, a Princeton mathematician who sat on the prize committee. Hans Munthe-Kaas, chair of the Abel Committee, added that "her perspective has pervaded the field and led to some of the most dramatic advances in mathematics over the last 40 years."
Dr. Uhlenbeck, who was born in Cleveland, Ohio, struggled in her early career because of "anti-nepotism" rules that prevented her and her husband, who is a biophysicist, from holding positions at the same university, even in different departments. She is also forthright about the difficulty of being a woman in a male-dominated STEM field: even today, only 15% of pure mathematics tenure-track positions are held by women, one of the lowest rates in all the sciences. "Looking back now I realize that I was very lucky," observes Dr. Uhlenbeck. "I was in the forefront of a generation of women who actually could get real jobs in academia. [But] I certainly very much felt I was a woman throughout my career. That is, I never felt like one of the guys." Her primary role model even came from outside her field, noting that "like many people in my generation, my role model was Julia Child."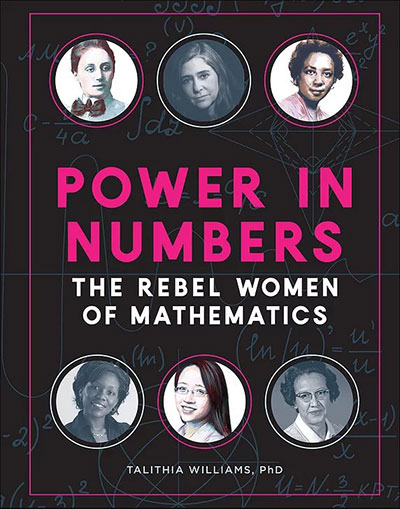 In the prize announcement, the Norwegian Academy of Science and Letters said it was honoring Dr. Uhlenbeck for "her pioneering achievements in geometric partial differential equations, gauge theory and integrable systems, and for the fundamental impact of her work on analysis, geometry and mathematical physics." She has received a number of honors for her many contributions to mathematics, including a MacArthur Fellowship in 1983. In 1990, she also became the second woman ever, and the first since Emmy Noether in 1932, to give one of the highlighted plenary talks at the International Congress of Mathematicians quadrennial meeting.
Beyond her scholarly contributions, Dr. Uhlenbeck has also left an impact on the culture of mathematics. In 1994, she founded the Program for Women and Mathematics at Princeton, which is dedicated to providing intensive summer classes for female undergraduate and graduate students. She says that, if mathematics really wants to draw on the most talented minds, the field needs to change its attitudes to female mathematicians. "I remain quite disappointed at the numbers of women doing mathematics and in leadership positions," Dr. Uhlenbeck said in 2007. "This is, to my mind, primarily due to the culture of the mathematical community as well as harsh societal pressures from outside." Although she's proud that many women in mathematics look up to her, she adds that "it's hard to be a role model because what you really need to do is show students how imperfect people can be and still succeed.... I may be a wonderful mathematician and famous because of it, but I'm also very human."
Prior to the creation of the Abel Prize in 2003, the Fields Medal, which is awarded every four years to mathematicians under 40, was the most prestigious award in math; Iranian mathematician Maryam Mirzakhani remains the only woman ever to win that award. The Abel, whose winners are selected by a committee appointed by the Norwegian Academy of Science and Letters, is modeled on the Nobel Prizes, with an annual award recognizing an exceptional mathematician. It also comes with a prize of 6 million Norwegian kroner (around $700,000), which Dr. Uhlenbeck will receive on May 21 in a ceremony in Oslo. At this point, she says she hasn't decided what she will do with the award, but one thing is certain: she has no intention of setting aside her continued research. "[I have] an addiction to intellectual excitement," she asserts. "I find that I am bored with anything I understand."
Books & Resources Celebrating Women In math
Clever Rani in this story shows that, with a solid understanding of math, it's easy to outsmart a selfish raja! Rani's village is starving, and the raja has more than enough rice to feed them all — but in his greed, he hoards it. When Rani does him a good deed and he offers to let her pick a reward in return, however, she asks for a seemingly humble amount: one grain of rice, doubled every day for thirty days. It doesn't seem like much... until you add it up. Kids will love the procession of animals that bring Rani's reward, from one grain in the beak of a bird to 256 elephants carrying enough rice to feed everyone. The vivid illustrations and poetic language make this a stand-out telling of this traditional tale.