The social reformer's 40-year campaign sought to end the abuse of people with mental illness that she found "chained, naked, beaten with rods, and lashed into obedience."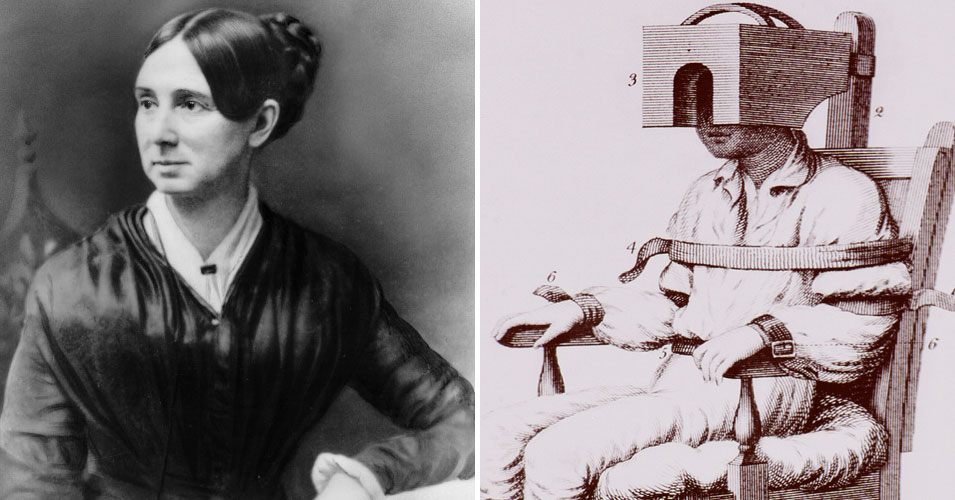 At a time when people with mental illness were often abused and kept in inhumane conditions, Dorothea Dix's 40-year-long crusade for the reform of mental asylums in the US, Canada, and Europe made her renowned worldwide as a beacon of compassion and advocate for the voiceless. To transform the care of the mentally ill, the American social reformer had to first confront the attitude that nothing could be done to help people with mental illness and that such brutal treatment was the only option available. "They say, 'nothing can be done here!'" Dix once declared. "I reply, 'I know no such word in the vocabulary I adopt!'"
Born on April 4, 1802 in Hampden, Maine, Dix's early life was difficult due to her abusive father's alcoholism — although today, many historians believe that both her mother and father, as well as Dix herself, suffered from bouts of depression. Despite her father's cruelty, he taught her to read and write, and instilled a love of books and learning in his clever and compassionate daughter. By age 12, she and her brothers left their parents to live with their wealthy grandmother in Boston. Her grandmother sought to turn young Dorothea into a lady of high society, but Dix already exhibited significant interest in the plight of the poor and, on one occasion, was punished for giving away her new clothing to children begging at the house's gates. In 1821, Dix opened two small schools, one for wealthy girls and a charity school to provide free education to poor girls.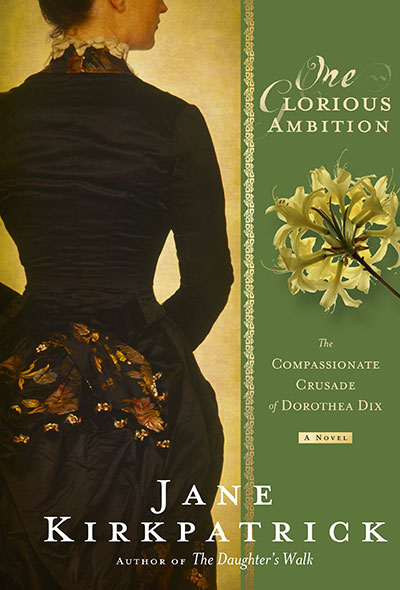 By 1840, Dix was suffering from tuberculosis and traveled to England for a long period of recuperation. There, she stayed with a Quaker family, the Rathbones, and through them met many British social reformers, including those involved with the "lunacy reform movement" that was investigating the conditions of asylums and "madhouses." Inspired, Dix returned to Massachusetts in 1841 and began her second career as a reformer at the age of 39. She began investigating how Massachusetts cared for poor and indigent people with mental disorders and found the conditions appalling.
Her furious "Memorial" to the state legislature was blistering: "I proceed, Gentlemen, briefly to call your attention to the present state of Insane Persons confined within this Commonwealth, in cages, stalls, pens! Chained, naked, beaten with rods, and lashed into obedience." Her continued campaigning, including additional memorials and recommendations to construct a facility specifically to care for these patients, resulted in the appointment of a joint committee of the state houses to examine the issue in 1845. They declared that Dix's writing "presents the whole subject in so lucid a manner as to supersede the necessity of any remarks from us," and later that year, Dix's bill was passed.
Thus began Dix's mental health reform crusade that continued for 40 years. She went on to campaign in every Eastern state for the creation of mental hospitals, and played a major role in the founding of the 32 mental hospitals, 15 schools for people with intellectual disabilities, a school for the blind, and numerous training facilities for nurses. She also spent several years investigating the state of asylums and advocating for reforms in Canada, Scotland, Russia and elsewhere. During one visit, she met with Pope Pius IX, who ordered the construction of a new hospital for the mentally ill after hearing Dix's report.
When the Civil War began, Dix was appointed Superintendent of Army Nurses and became famous for providing care to wounded soldiers from both sides. In many cases, Dix's nurses provided the only field care available to injured Confederate soldiers. After the war, she resumed her campaign to improve the care of the mentally ill and prisoners and continued these efforts until her death in 1887. As she once famously stated: "I think even lying on my bed I can still do something." She left behind an incredible legacy of institutions, but more importantly, fostered a new attitude of compassion and responsibility to those who are unable to care for themselves. "In a world where there is so much to be done," she reflected, "I felt strongly impressed that there must be something for me to do."
Mighty Girl Books and Films About Mental Illness
In this sweet tale of sisterly love, inspired by Virginia Woolf and her painter sister Vanessa, Virginia wakes up in a wolfish mood; she growls, snarls, and refuses to leave her room. It's not until Vanessa starts painting Virginia's perfect town of Bloomsbury that the wolf starts to fade, leaving an ordinary girl in its wake. This thoughtful story, which can be an allegory for either a single day's bad mood or a more serious mood disorder like depression, shows how someone's love can help you get through a difficult time.
Buy:
Amazon.co.uk
(Unavailable)