This second-ever assessment of students' technology and engineering abilities found that girls outscored boys in all six areas tested.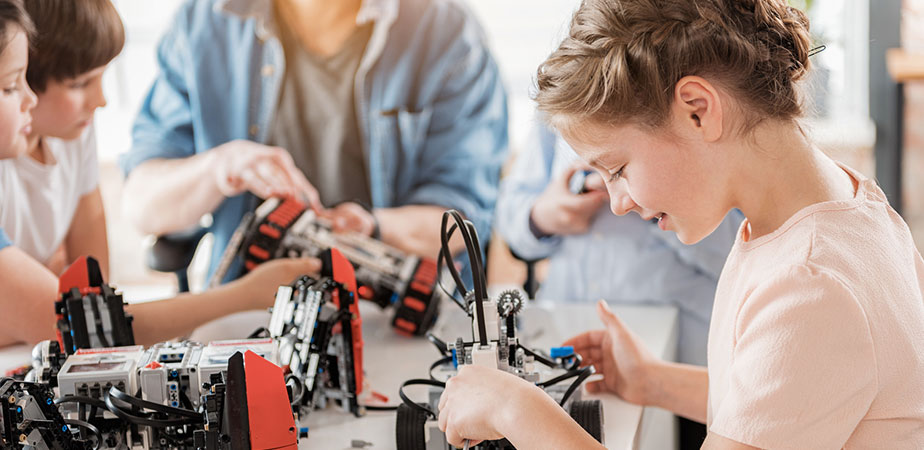 In a national assessment of engineering and technology skills, eighth-grade girls outperformed boys in all six areas tested — countering the long-held stereotype that boys have a more natural aptitude for these technical fields. The recently reported results of the 2018 Technology and Engineering Literacy (TEL) exam, which tests both content knowledge and ability to put that knowledge into practice, revealed that girls scored higher than boys in every category, even though fewer girls take technology and engineering classes in school than boys. "The girls have done extremely well in this assessment," says Peggy Carr, associate commissioner for assessment at the National Center for Education Statistics. "Girls are outperforming boys whether they take a class or not. And when girls take a course, they also score higher."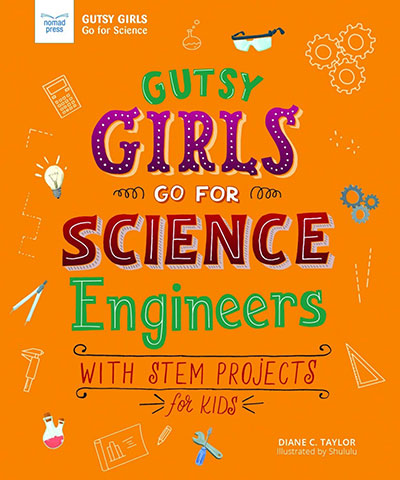 The TEL was launched in 2014, to be given every four years as part of the National Assessment of Educational Progress, which is also known as the "nation's report card." It was designed to determine how well middle school students could apply engineering and technology concepts to their day to day lives. During the assessment, the students are given a variety of real-world scenarios such as designing and building a safe bike path or developing an online exhibit about Chicago's water pollution crisis in the 1800s. They are encouraged to think through the problems and use the tools they have available to come up with a solution. According to the National Center for Education Statistics, the TEL "is designed to address how well students have mastered the processes and tools they need to participate intelligently and thoughtfully in the world around them."
A sample of 15,400 eighth grade students in 600 public and private schools took the 2018 TEL, and girls outscored boys in every category, with particularly large gaps in "information and communications technology" and "communicating and collaborating." The overall gender gap between girls and boys' scores also increased compared to the first year the test was administered in 2014. The test further revealed that fewer girls take technology and engineering classes in school, with 61% of boys reporting having taken at least one class like coding or robotics and only 53% of girls having done so.
While the test results demonstrate that many girls clearly have an aptitude for such technical subjects, they are still not encouraged to pursue engineering and technology as often as boys and, as a result, girls may not give these subjects due consideration as possible career paths. "The message to [school] administrators is that we need to encourage girls to take more of these technology and engineering courses," asserts Carr. "If students take at least one of those courses, they do better."
The results on the TEL reinforce the value of efforts to close the gender gap in technology and engineering, both of which still skew heavily male in the adult workforce. Kirby Harder, an engineering teacher at Copley High School in Akron, Ohio, says he had to encourage girls — including Nina White, a senior and the current team captain for the school's Lady Engineers Plus Two team — to sign up for his class. "Girls are just as good at engineering as boys," he says. "They often take their time to think through a problem, whereas boys often rush through and make a mistake." This year, White and her team took first place at the SourceAmerica Design Challenge; she's now planning to major in civil engineering at the University of Akron. "I joined engineering in my junior year and I really had no idea what engineering was," she said in an interview with Akron.com. "This has taught [me] so many different aspects of engineering."
Books and Toys To Spark Girls' Interest In Engineering & Technology
Accurate enough to satisfy an expert, yet simple enough for baby, this colorful book about a science-loving little girl explores the basics of flight – from birds, to planes and rockets – and ties it all to a baby's world. Beautiful, visually stimulating illustrations complement age-appropriate language to encourage baby's sense of wonder. Parents and caregivers may learn a thing or two, as well! For more volumes from this fun and inspiring series, including ones focused on quantum physics, thermodynamics, and coding, visit our Baby Loves Science Collection.