Dr. Helen Taussig envisioned and helped develop a life-saving operation for the nearly always fatal "blue baby syndrome," saving the lives of tens of thousands of babies.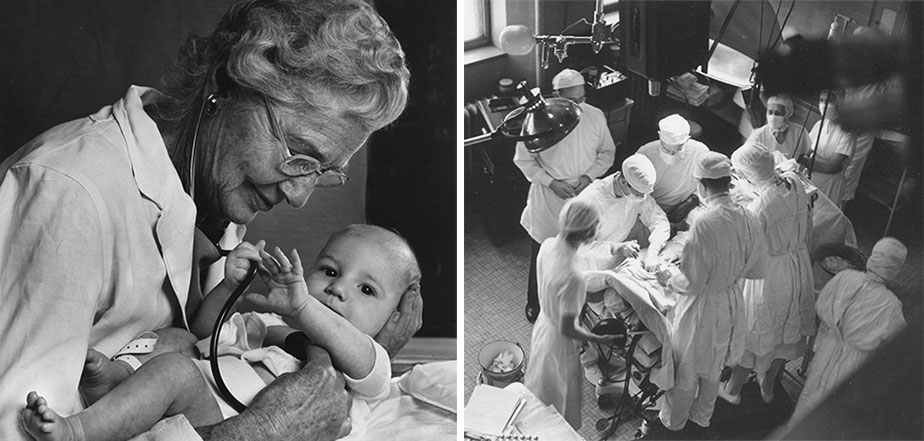 Dr. Helen Taussig overcame severe dyslexia, partial deafness, and sexism to earn a medical degree and, in the 1940s, she helped develop a life-saving operation for "blue baby syndrome," a birth defect of the heart that had a very high morality rate. Now recognized as the founder of the field of pediatric cardiology, her unique insights on previously incurable babies would go on to change the field of neonatal medicine forever. "To be a leader, you have to recognize where the gaps are," observed Dr. Anne Murphy, a pediatric cardiologist at Johns Hopkins Children's Center. "[Dr. Taussig] recognized there was a gap in caring for these patients with heart defects... and she made the effort to work with others to make a difference."
Born in Cambridge, Massachusetts on May 24, 1898, Taussig struggled in her early schooling due to partial deafness due to a childhood ear infection and severe dyslexia. Her mother died of tuberculosis when Taussig was 11; she also contracted the disease and was ill for several years. Despite these challenges, Taussig ultimately exceled at school, graduating from the Cambridge School for Girls in 1917 and earning a bachelor's degree from the University of California, Berkeley in 1921.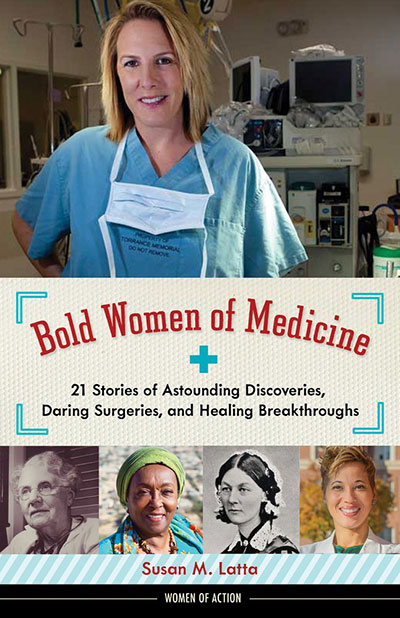 From a young age, Taussig knew that she wanted to be a doctor, but it was a difficult path for a woman of her day due to systemic sexism. Taussig studied histology, bacteriology, and anatomy at both Harvard Medical School and Boston University, but neither would allow her to complete a degree because she was a woman. When she asked the Harvard dean why anyone would want to attend without the hope of receiving a degree, he replied, "That is what we are hoping." Taussig told him, "Well, I shall not be the first to disappoint you," and left Harvard to attend classes at Boston University. Unfortunately, the school was no more hospitable to women; Taussig was required to sit separately from her male classmates at the back of the lecture halls and was not supposed to speak with them.
With the encouragement of a professor, Taussig transferred to Johns Hopkins University School of Medicine, one of the few medical schools that would grant women degrees at the time. She completed her medical degree in 1927, and then pursued a year as a cardiology fellow and two years as a pediatric intern. In 1930, Taussig was hired as chief of the pediatric department of Johns Hopkins, where she began researching anoxemia, commonly known as "blue baby syndrome."
Newborns sometimes had blue coloration, indicating a lack of oxygen despite normal breathing; these babies often died very young. Taussig realized that the cause was often a condition called Tetralogy of Fallot, a term which refers to several congenital defects that can prevent blood from getting to the lungs to be reoxygenated. As she studied thousands of patients with anoxemia, she noticed that children who also had a second defect, which left a vessel running between the aorta and the pulmonary artery, lived longer than children who didn't have the second defect.
Taussig proposed that if surgeons could move one of the blood vessels into a new position, "as a plumber changes pipes around," they could allow more deoxygenated blood to get to the lungs, allowing children born with the defect live longer, healthier lives. She worked with John Hopkins' new chief of surgery Dr. Alfred Blalock and his surgical technician Vivien Thomas to create a surgical process to do so; Blalock and Thomas performed the first such operation on a human baby in 1946. The following year, Taussig published her book Congenital Malformations of the Heart, which is considered to be the foundational text of pediatric cardiology as an independent field.
The procedure that Taussig had envisioned was so successful that parents from around the world began bringing their "blue babies" to Johns Hopkins for treatment. By 1951, the team had operated on over 1,000 children with only a five percent mortality rate. The surgery often had an immediate, transformative effect on children; Taussig once reflected: "I suppose nothing would ever give me as much delight as seeing the first patient change from blue to pink in the operating room... bright pink cheeks and bright lips." In 1959, Taussig was awarded a full professorship at Hopkins, on of the first women in history to achieve that rank.
Taussig officially retired in 1963, but continued to teach, lecture and write scientific papers for two more decades; authoring 41 of her 129 scientific papers post-retirement. In 1965, she became the first woman and first pediatrician to be elected head of the American Medical Association. In 1967, after seeing the devastating effects of thalidomide on infants in Germany, she lobbied extensively about the need to stop the drug's pending approval by the FDA, writing widely about its dangers and testifying before Congress.
Taussig was awarded the Presidential Medal of Freedom, the country's highest civilian honor, in 1964 by President Lyndon B. Johnson. The medal's inscription read: "Her fundamental concepts have made possible the modern surgery of the heart which enables countless children to lead productive lives." At the time of Taussig's death in a car accident in 1986 at the age of 87, it's estimated that tens of thousands of children's lives had been saved by the shunt procedure that she had envisioned and helped to develop, leaving behind a towering legacy in both medical advancement and lives saved.
Books About Women in Medicine
Elizabeth Blackwell didn't want to be a wife, or a teacher, or a seamstress: she wanted to be a doctor! But in the 1830s, that just wasn't something women did. Elizabeth wasn't swayed, though: when people told her she wasn't smart enough, or strong enough, she knew better. She fought her way past detractors and skeptics to attend medical school, and not only was she the first woman to graduate from a medical degree in the US, she became the first woman to join the UK Medical Register. Her brilliant career would become an inspiration for generations of women after her. With its colorful art and inspiring tone, this is sure to be a favorite for would-be doctors everywhere.