A Mighty Girl's top books about bike-loving girls and women for preschoolers through adults!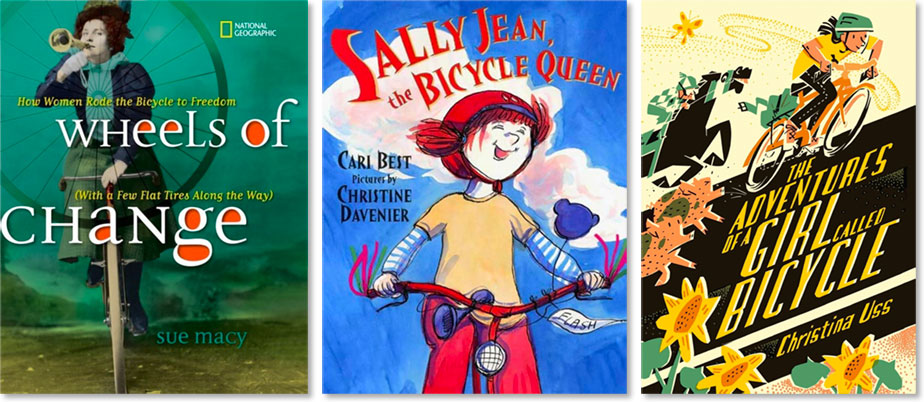 Do you remember the joy you felt when you rode a bike for the first time? The exhilaration of the wind in your face, the whir of the spinning wheels... The freedom that a bicycle offers has changed millions of lives, allowing kids to pedal to their local park or travel quickly and safely to school — and it even has a little-known connection to the Women's Suffrage Movement! In this blog post, we've featured ten of our favorite books about girls and women and the joy brought to them by their beloved bikes. These fun tales are sure to have your Mighty Girl (and you) raring to get back in the (bike) saddle again!
Books About Mighty Girls And Women And Their Bikes
Sally Jean's bicycle, Flash, is her favorite thing in the world. Together, they try all sorts of daring things: pedaling backwards, wheelies, even jumps. But one day, Sally Jean realizes that Flash is too small and her parents don't have the money to get her a new bike. Fortunately, a next-door neighbor with a yard full of what seems like junk is able to help inspire Sally Jean with the perfect solution — she'll build a new bike! And Flash? Well, there are always little boys and girls who dream of their very own bicycle… This uplifting and energetic story celebrates ingenuity and the tremendous sense of freedom that a bike can give a Mighty Girl.