A Mighty Girl's top books about bike-loving girls and women for preschoolers through adults!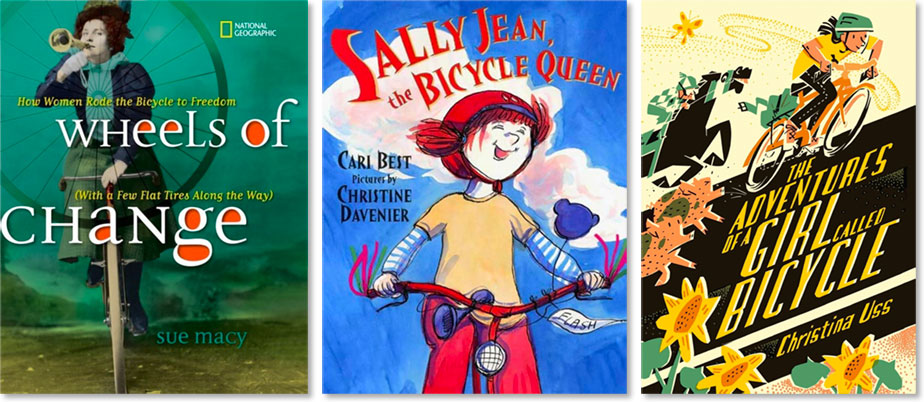 Do you remember the joy you felt when you rode a bike for the first time? The exhilaration of the wind in your face, the whir of the spinning wheels... The freedom that a bicycle offers has changed millions of lives, allowing kids to pedal to their local park or travel quickly and safely to school — and it even has a little-known connection to the Women's Suffrage Movement! In this blog post, we've featured ten of our favorite books about girls and women and the joy brought to them by their beloved bikes. These fun tales are sure to have your Mighty Girl (and you) raring to get back in the (bike) saddle again!
Books About Mighty Girls And Women And Their Bikes
In a shop window, a girl spots the bike of her dreams, but it costs far more than she has saved. Her quest to find ways to earn money leads to a friendly neighbor, who offers her work in the garden. Together, the woman and the girl work side by side until she finally has saved enough — but when she returns to the shop, the bike is gone. Fortunately, after she uses her savings to do a good deed for her brother, the girl discovers that she's not the only generous person on her street! This sweet wordless story is a celebration of hard work, cross-generational friendships, and the joy that comes from generosity.