On an April night in 1933, Amelia Earhart and Eleanor Roosevelt slipped away from a formal White House dinner for a spontaneous flight together — all while dressed in evening gowns!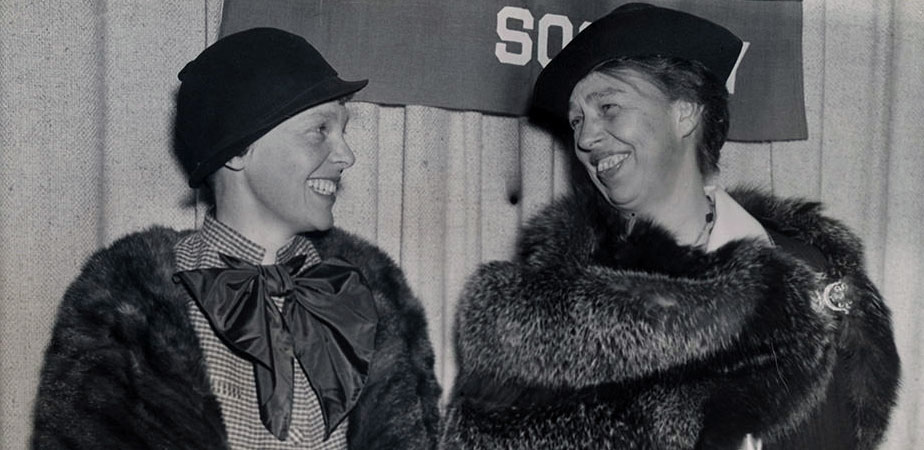 Eleanor Roosevelt was one of America's most beloved First Ladies; Amelia Earhart was called the "First Lady of the Air." These two groundbreaking and unconventional women met and became close friends in 1932, the same year that Earhart made history with her record-breaking nonstop trans-Atlantic flight. Their individualism and sense of cheeky fun famously culminated in an escapade during a White House dinner on April 20, 1933; the pair led the party, all dressed in formal dinner attire to a nearby airfield, and Earhart and Roosevelt shared the cockpit for a spontaneous flight to Baltimore and back. The story is a testament to their spirit of adventure, and to the bond of friendship between two of the 20th century's most extraordinary women.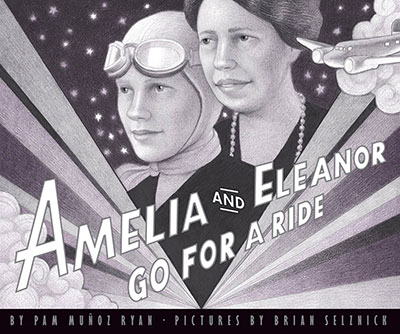 When Earhart met Roosevelt, the two were quick to become friends; Roosevelt, who frequently traveled by plane in her role as First Lady, was even inspired to get a student pilot's license. The two stereotype-smashing women shared a passion for women's rights and world peace, so when Roosevelt planned the White House dinner, it wasn't a surprise that she invited Earhart and her husband, George Putnam, to join her. Roosevelt's husband, President Franklin D. Roosevelt, was away, so her brother Hall Roosevelt joined her instead; other guests included Thomas Wardwell Doe, the president of Eastern Air Transport, and Eugene Luther Vidal, the head of the U.S. Commerce Department's Bureau of Air Commerce.
During the dinner, Earhart grew impatient with the formalities and suggested to Roosevelt that they take a short flight to Baltimore and back. To Roosevelt, it sounded like the perfect adventure to pass the time before dessert! The group traveled to Hoover Field airport and boarded one of Eastern Air Transport's twin-engine Curtiss Condor planes. By protocol, two company pilots were supposed to operate the airplane; however, for much of the flight, Earhart took the captain's chair and Roosevelt sat next to her as co-pilot, all the while wearing a white silk gown and white kid gloves.
The journey was short, and when the plane returned, the Secret Service quickly shuttled everyone aboard back to the White House for dessert. Earhart would go on to break more flying records, then tragically disappear during her attempt at a round-the-world flight, while Roosevelt would become known as "First Lady of the World" due to her dedication to humanitarian causes, including her key role as the first chair of the UN Commission on Human Rights. But that April night remains a tribute to these two women and their free spirits. "I'd love to do it myself. I make no bones about it," Roosevelt told The Baltimore Sun. "It does mark an epoch, doesn't it, when a girl in an evening dress and slippers can pilot a plane at night."
Books About Amelia Earhart and Eleanor Roosevelt
Young Amelia Earhart dreamed of flying like a bird, so as an adult, she decided to learn how to fly a plane! Female pilots were few and far between, but Amelia wanted to prove that women could fly just as well as men. First, she set a female world record by flying at 14,000 feet; then, she flew across the Atlantic and Pacific oceans; and finally, she decided to try flying all around the whole world. This board book from the Little People, BIG DREAMS series, which also includes a board book about Maya Angelou, will inspire and empower the littlest readers.