"I share this honor with ancestors and teachers who inspired in me a love of poetry, who taught that words are powerful and can make change when understanding appears impossible."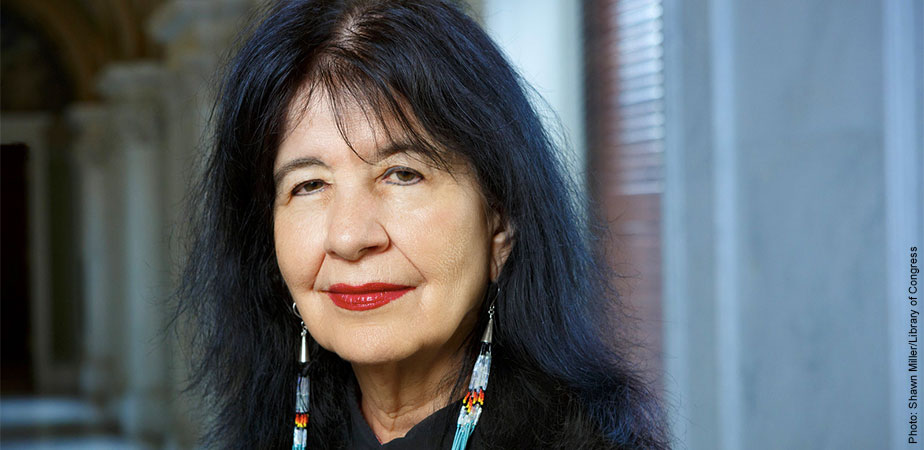 Poet Joy Harjo has been named America's 23rd Poet Laureate — making her the first Native American person to hold the prestigious position! "Joy Harjo has championed the art of poetry — 'soul talk' as she calls it — for over four decades," Librarian of Congress Carla Hayden said in a press release announcing Harjo's selection. "To her, poems are 'carriers of dreams, knowledge and wisdom,' and through them she tells an American story of tradition and loss, reckoning and myth-making." The 68-year-old, who is also the first poet laureate from Oklahoma, called it a "tremendous honor," saying, "I share this honor with ancestors and teachers who inspired in me a love of poetry, who taught that words are powerful and can make change when understanding appears impossible, and how time and timelessness can live together within a poem."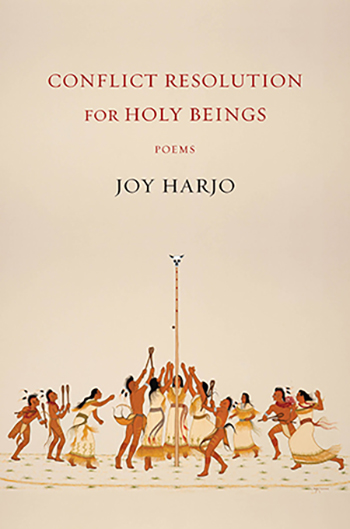 Harjo was born in Tulsa, Oklahoma in 1951 with the given name Joy Foster, but she took her paternal grandfather's last name when she joined the Muscogee Creek Nation at age 19. As a child and a young adult, she faced alcoholism and abuse within her family, life as a teen mother, and struggles with poverty. However, she also discovered a love of artistic expression, and particularly for drawing symbolism and traditions from Native American oral storytelling culture into her work.
Harjo published her first book of poetry in 1975; since then, she's written multiple acclaimed volumes, including her most recent book, Conflict Resolution for Holy Beings: Poems, which was a finalist for the 2016 Griffin Poetry Prize, and an upcoming book, An American Sunrise, which releases in August. She's also the author of a memoir, Crazy Brave, as well as a picture book, For a Girl Becoming, about a girl's journey from birth through adulthood.  Poetry, she says, has "the ability to transform experiences that could potentially destroy a people, a family, a person to experiences that build connection and community.... I needed to find my voice, I think, in order to live."
The position of poet laureate is intended "to raise the national consciousness to a greater appreciation of the reading and writing of poetry." Harjo has often explored challenging issues in her work such as violence against women and the relationship between modernization and traditionalism, and she believes that the written and spoken word has tremendous power to bring people together. "Since I started writing in 1973, I've almost always been on the road with poetry, and meeting people and communities... [in] every state in the union, small and large communities, for years on behalf of poetry — and the gift that poetry brings to all of us," says Harjo.  "Communities that normally would not sit with each other, I would love to see... interchanges with poetry. I really believe if people sit together and hear their deepest feelings and thoughts beyond political divisiveness, it makes connections."
Books About Groundbreaking Female Poets
Recommended Age: 6 and up
Rich art and symbolic poetry evoke the lessons of a girl's life: birth, youth, and adulthood are all captured with text full of a sense of myth and wonder. Joy Harjo, a Muscogee Creek poet and writer, tells a story of a family and community gathered together to celebrate the girl's arrival with love and adoration, but also advice and guidance. Mercedes McDonald's colorful illustrations create a vivid environment full of meaning to be deciphered, and also evoke a connection to the cycles of the natural world. This beautiful book will speak to anyone standing at the threshold of becoming something new.