Dr. Kazue Togasaki became one of the first Japanese American women to earn a medical degree in the US.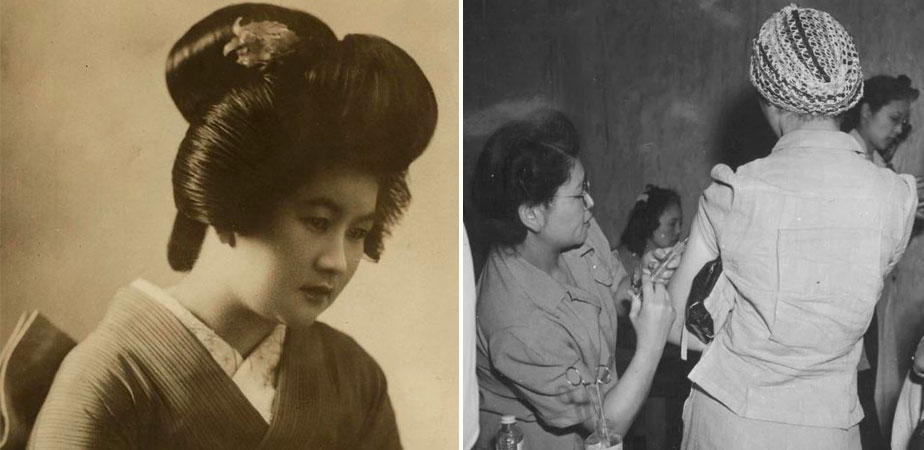 In the midst of World War II, as many people of Japanese ancestry were incarcerated in internment camps, a pioneering doctor helped ensure that pregnant women got the best care she could provide. Dr. Kazue Togasaki fought sexism and racism to become one of the first Japanese American women to earn a medical degree in the US. Over the course of her remarkable career, she delivered over 10,000 babies, including 50 during one month at the Tanforan Assembly Center. "In other camps, I know they'd send the pregnant women out to the nearest county hospital to deliver, but I never thought about sending them out from Tanforan," she recalled years later. "I thought it was my duty."
Born to Japanese immigrants in San Francisco on June 29, 1897, Togasaki was interested in medicine from an early age, particularly after her family survived the Great San Francisco Earthquake of 1906, and the city-wide fire that followed. "I remember waking up that day... and the chimney had fallen in, and the kitchen was filled with soot," she recounted. "That afternoon and for two days in the daytime we sat, watching the city burn." Togasaki went on to earn a bachelor's degree in zoology from Stanford in 1920. However, she explained, "there was nothing for a Japanese girl to do, except maybe be a salesgirl, and my father wouldn't let me do that, so I got a job as a maid working in a family for about a year — it was crazy and it was no fun."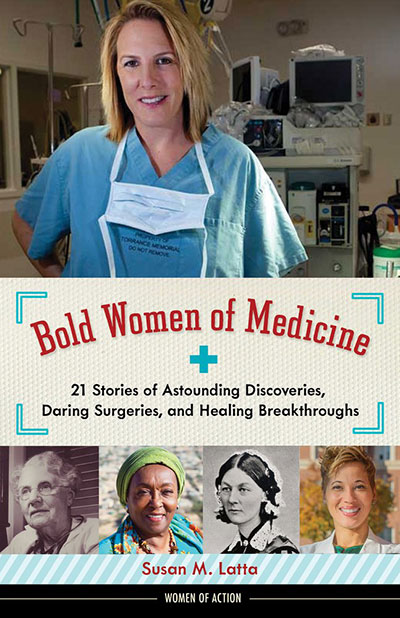 She decided to go into medicine and finished a two-year nursing program at Children's Hospital at the top of her class. She struggled to find work, however, observing that "the climate in San Francisco was that they just 'didn't use' Japanese nurses." Determined to practice medicine but unable to find a local university open to women or Japanese Americans, Togasaki went to Philadelphia in 1933 to study at the Woman's Medical College of Pennsylvania, the second medical institution in the world established to train female doctors (above left she is pictured during a photo shoot at medical school).
After receiving her medical degree, Togasaki returned to San Francisco and joined a private medical practice until World War II. She chose to specialize in obstetrics, serving mainly Japanese American clients. Her practice was successful, and by 1938 she had purchased her own home at the heart of San Francisco's Japanese American community. But with the Japan's bombing of Pearl Harbor in Hawaii on December 7, 1941, and the subsequent U.S. declaration of war against Japan and formal entry into WWII the following day, everything changed.
When the internment of people of Japanese ancestry began in 1942, Togasaki was sent to Tanforan Assembly Center, pictured at right above, where she was asked to set up medical services at the internment camp and lead the all-Japanese-American medical team which handled everything from basic care to vaccinations to births. In the camp's first days, with little infrastructure in place, Togasaki had to perform an emergency delivery; she ordered onlookers to tear off a laundry room door so she could use it as a delivery table. Her first month at Tanforan, Togasaki delivered 50 babies, and she went on to provide medical services at the Stockton Assembly Center and the Tule Lake, Poston, Manzanar and Topaz internment camps until she was released in fall of 1943
When she returned home, despite asking a friend to care for her house, everything was in shambles: "there wasn't much left, all my good things were gone," she recalled. "I did get my house back, but it was one grand mess.... I think that happened to most of the Japanese." She started over again with her medical practice as well, opening a new practice in her neighborhood, where she became a mainstay of the community for over 40 years. She was known for treating families regardless of their ability to pay, and she often took unwed mothers and terminally ill patients into her home for care. All told, during her long career she delivered over 10,000 babies; The San Francisco Examiner named her as one of its "Most Distinguished Women of 1970."
Sadly, Togasaki had to close her practice when she began showing symptoms of Alzheimer's disease at the age of 75; she died in 1992 at the age of 95. But she left behind a legacy within her community having delivered multiple generations of many families in San Francisco. Her spirit also lives on in the students whose interest in medicine she fostered, and in the Japanese American community that she supported throughout the remainder of her life. "I just started over again," she said. "I set up practice here in this neighborhood, and everybody was happy to see a Japanese woman doctor."
Books About Female Doctors and the Internment Camp Experience
Elizabeth Blackwell didn't want to be a wife, or a teacher, or a seamstress: she wanted to be a doctor! But in the 1830s, that just wasn't something women did. Elizabeth wasn't swayed, though: when people told her she wasn't smart enough, or strong enough, she knew better. She fought her way past detractors and skeptics to attend medical school, and not only was she the first woman to graduate from a medical degree in the US, she became the first woman to join the UK Medical Register. Her brilliant career would become an inspiration for generations of women after her. With its colorful art and inspiring tone, this is sure to be a favorite for would-be doctors everywhere.