Dr. Gerty Cori's groundbreaking work cracked the secrets of glucose, paving the way for treatments for diseases like diabetes.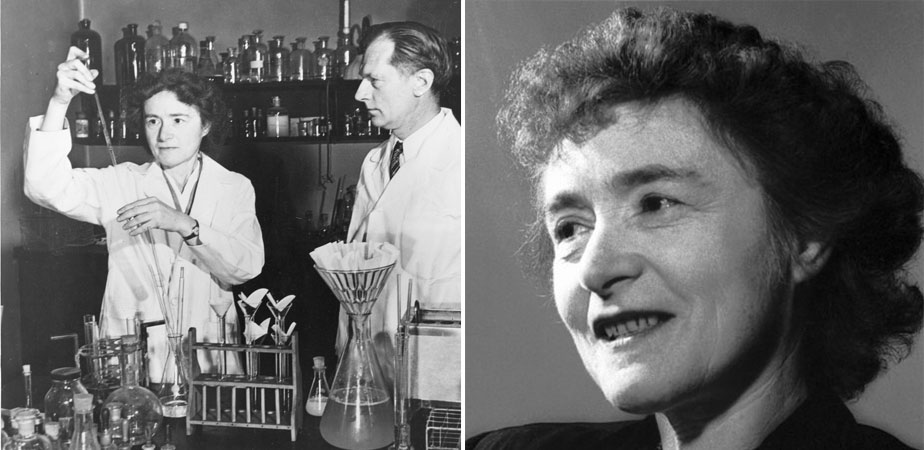 The groundbreaking scientist Dr. Gerty Cori was the first woman to win a Nobel Prize in Medicine and the first American woman to win a Nobel Prize in a scientific field. She shared the Nobel with her husband and lifelong research partner, Carl. Although their experience and education was identical, it took thirteen years before she was finally promoted to the same rank as him at the university where they worked. Together, the Coris made numerous breakthroughs in medical research, including discoveries that paved the way for understanding and developing treatments for diabetes and other metabolic diseases. Despite the institutionalized sexism she faced throughout her career, Gerty's tremendous scientific mind could not be denied — and her work would change the field of biochemistry forever.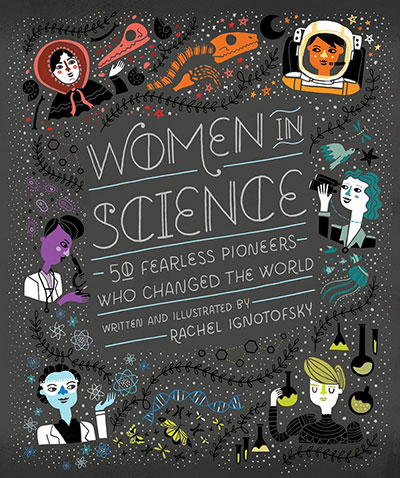 Gerty was born to a Jewish family in Prague on August 15, 1896, and she was eager to pursue a higher education at a time when women had few opportunities to study. Encouraged by a supportive family and hoping to go to medical school but lacking the required prerequisites, Gerty completed the equivalent of eight years of Latin, five years of science, and five years of math in a single year. She met her future husband in medical school and they married soon after graduating in 1920.
Due to the difficult conditions in Europe following WWI and, with Gerty's Jewish heritage, the rising anti-Semitism in the region, the couple decided to immigrate to the United States in 1922. Carl was offered a research position at the State Institute for the Study of Malignant Diseases in Buffalo, New York; Gerty was delayed due to the difficulty of finding a position but eventually joined him six months later after she was offered an assistant role. Despite the director's threats to dismiss Gerty if she continued to collaborate on research with her husband, the pair were tremendously productive as a research team. They became naturalized U.S. citizens and published fifty papers together while at the State Institute, with primary authorship going to whomever had done the most research for a given paper.
The pair announced their most famous discovery in 1929: the process that converts glucose, pyruvate, and lactic acid in the body's muscles and liver. In this metabolic cycle, the lactic acid produced by working muscles — which we feel as muscle cramping — is processed by the liver and turned back into glucose from which the body can draw energy. Their explanation of what is now known as the Cori Cycle would win the couple the Nobel Prize for Physiology and Medicine in 1947.  When they received the award, Gerty became the first American woman, and third woman ever (after Marie Curie and Irène Joliot-Curie), to receive a Nobel Prize in the sciences.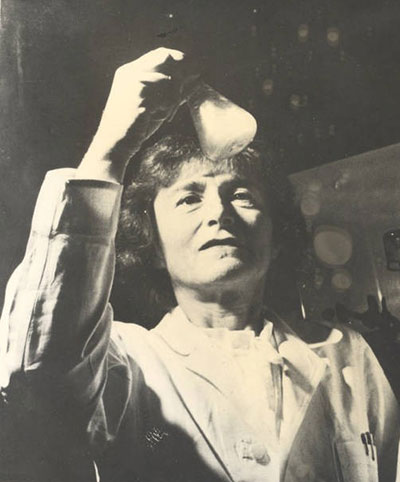 Despite their groundbreaking work, the Institute still discouraged the Coris from collaborating, and the pair decided to search for other opportunities. However, they ran into the same problem over and over: universities would offer a job to Carl, but refuse to make a similar offer to Gerty, with one school even claiming it was "un-American" for a married couple to work together. They finally moved to Washington University in St. Louis, Missouri in 1931 after the university's chancellor waived the institution's nepotism rules so they could work together. However, Gerty was only offered a position as a research associate at a salary one tenth of that received by her husband although their qualifications were identical. It was only after thirteen years that she attained the same rank as her husband. She was finally promoted to full professor just months before she won the Nobel Prize in 1947.
Even given these challenges, the Coris continued their pioneering research while at Washington University. There, the couple discovered the compound that allows glycogen to be broken down into glucose that the body can use; it's now called the Cori ester. On her own, Gerty also studied glycogen storage disease and was the first person to show that an enzyme could cause a human genetic disease. In addition to receiving the Nobel Prize for their work on carbohydrate metabolism, Gerty was also elected as a Fellow of the American Academy of Arts and Sciences and became the fourth woman ever elected to the National Academy of Sciences.
Sadly, just before the Nobel Prize was announced, Gerty was diagnosed with myelosclerosis, a fatal bone marrow disease. For ten years, she fought the disease while continuing her research. She died in her home in 1957 at the age of 61, only a few months after she stopped going in to the lab. However, her spirit of curiosity inspired people for years after her death. "For a research worker the unforgotten moments of his life are those rare ones which come after years of plodding work," she once wrote, "when the veil over nature's secret seems suddenly to lift & when what was dark & chaotic appears in a clear & beautiful light & pattern."
Books About Gerty Cori and Other Groundbreaking Women of Science
Creatures all over the forest are getting sick, and Charlotte the bunny scientist is determined to figure out why! The stumped doctors and scientists are dismissive of her efforts, but she holds firm to her beloved grandfather's assertion that she will "make a real difference in the world." After some patient interviews and a few samples from the outhouse, Charlotte realizes that all the sick animals have been munching on carrots contaminated by 'Funky Forest Fungi.' A quick clinical trial later, and Charlotte has saved the tummies of all her friends! This delightful sequel to Charlotte the Scientist Is Squished celebrates the ability of determined girls to change the world.