Pioneering neuroscientist Brenda Milner, one of the founders of cognitive neuroscience, says that at 105, she's "still nosy."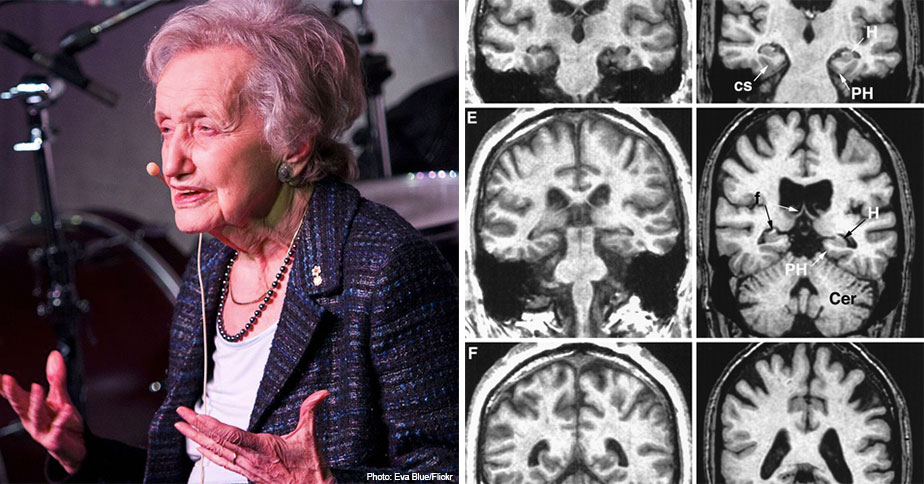 If you go to the Department of Neurology and Neurosurgery at McGill University in Montreal, Canada, you might catch a glimpse of 105-year-old Dr. Brenda Milner — a pioneering neuroscientist who's still breaking new ground in her 70-year long career as a brain researcher! The eminent British-born scientist revolutionized brain science as a newly minted PhD in the 1950s. Today, she is best known for discovering where memory formation occurs in the brain and is widely recognized as one of the founders of cognitive neuroscience. Her research to better understand the inner workings of the human brain continues today, although she says that people often think she must be emerita because of her advanced age. "Well, not at all," she asserts. "I'm still nosy, you know, curious."
Milner was born in Manchester, England in 1918, and received a bachelor's degree in experimental psychology from Newnham College, Cambridge. She and her husband Peter Milner, an electrical engineer, moved to Canada in 1944 when Peter was invited to help start a nuclear research program there. Milner taught at the Université de Montréal and completed a master's degree in experimental psychology. Then, after hearing a seminar by Donald Olding Hebb at McGill University, also in Montreal, she decided she wanted him to be her doctoral advisor. "He got permission from [neurosurgeon] Wilder Penfield to to send one graduate student to study patients at the Neuro [the Montreal Neurological Institute]," Milner recalled in an interview. "So one day Hebb said to me, 'would you like to go?'" At the Neuro, Milner would meet patients suffering from a variety of lesions and injuries to the brain — including the patient who would change her career and the field of neurology forever.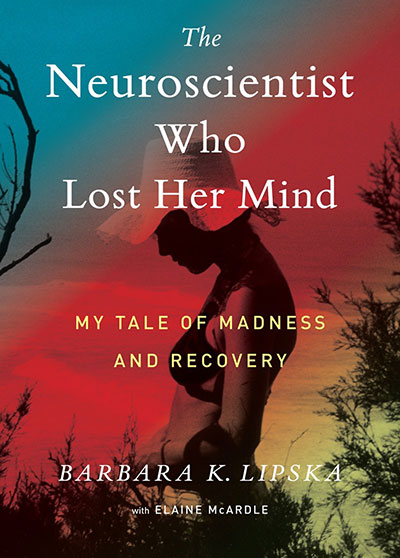 Milner's most famous discovery stemmed from her observations of an unusual patient, Henry Molaison (who was known as H.M. in published scientific papers), who had undergone surgery to stop severe epileptic seizures but then found himself unable to form new memories. At the time, scientists believed that no single area of the brain was critical to forming memories. Milner upended this scientific consensus when she demonstrated in a landmark 1957 paper that it was the loss of Molaison's hippocampus that prevented him from forming new memories.
Through future research, she was also able to show that H.M.'s motor memory was not affected; if you taught him a new drawing skill, he could perform it, even if he had no memory of learning how. Milner concluded that there were two types of memory: episodic memory,  which involves recalling autobiographical details, and procedural memory, the ability to remember and perform tasks without conscious awareness. She showed that other patients with similar brain injuries to H.M. — ones where the hippocampus was damaged — all had trouble consciously recalling events, but could learn new physical skills.
Milner's later research showed that brains could sometimes reorganize themselves to allow people to regain skills lost after traumatic brain injury and other brain damage, offering hope of rehabilitation for the first time. "I clearly remember to this day my excitement, sitting there with H.M. and watching this beautiful learning curve develop right there in front of me," she recalls. "I knew very well I was witnessing something important."
Milner's ongoing research proved that the temporal lobes of the brain have key roles in organizing information and memory, and that what hand a person prefers to use affects what side of the brain they use to process language. Today, her primary research interest is how the hemispheres cooperate in normal memory retrieval and better understanding how visual memory supports more abstract memories, like the meanings of words. In honor of this work, which could help patients with dementia, brain damage, or learning disabilities, a school for students with special needs was named after her in 2019. The L'École Régionale Brenda Milner – Brenda Milner Regional School will serve 90 students, ages 4 to 21, with specialized teachers, psychologists, physical and occupational therapists.
While still active in research in recent years, the centenarian professor has had to make some adjustments reflecting her status as a senior senior researcher: "I will take on postdoctoral students, but not graduate students. Graduate students need to know you'll be around for five years or so, and well" — she says with a laugh — "well, it's very difficult if they have to switch to someone else, you know." But Milner's delighted that she's been able to continue exploring the human brain for over seven decades; she's also been widely recognized for her work with honorary degrees from more than 20 universities. "I'm surprised to find myself at 100 years of age," she said in an 2018 interview, "but I have every intention of continuing for many more birthdays."
Books And Science Kits For Future Brain Scientists
The internationally bestselling Little People, BIG DREAMS series pays tribute to groundbreaking women of science in this hardcover gift set! In this collection, kids will meet Ada Lovelace, Amelia Earhart and Marie Curie, three very different women whose contributions to science still resonate today. In each title, stylish illustrations and engaging text encourage kids to learn more about these women — and to dream big about their own futures. For more boxed sets from this series, check out these ones focused on Women in Art, Music Stars, and Inspiring Writers.