Among hundreds of men, trailblazing NASA Engineer JoAnn Morgan was the sole woman present in the locked control room.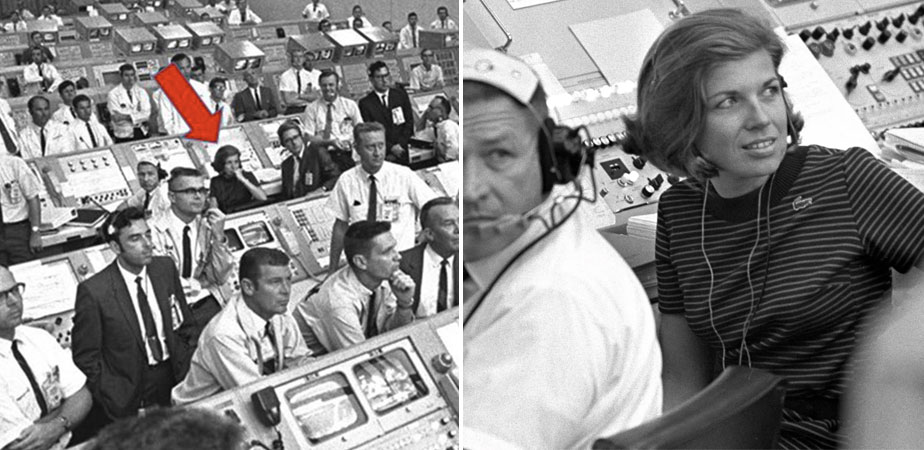 A famous photo shows the control room at Kennedy Space Center on the day of the historic Apollo 11 launch packed with hundreds of men in white shirts and skinny black ties — and, among them, a single woman sits at a console. As Apollo 11 began its flight to the moon on July 16, 1969, 28-year-old instrumentation controller JoAnn Hardin Morgan became the first woman ever permitted in the launch firing room, which is locked down in advance of a space flight. Morgan, who was the first female engineer at NASA's Kennedy Space Center, would go on to have a 40-year-long career at NASA. While she encountered challenges along the way, including being "the only woman there for a long time" and spending the first 15 years working "in a building were there wasn't a ladies rest room," Morgan says that "I had such a passion that overrode anything else, the lonely moments, the little bits of negative. They were like a mosquito bite. You just swat it and push on."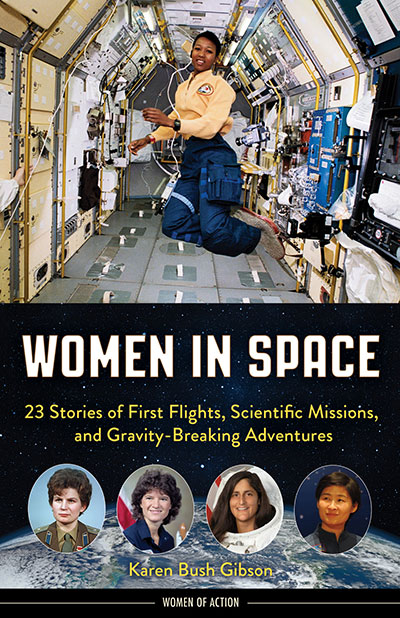 Born in Huntsville, Alabama in 1940, Morgan was inspired to pursue a career in space exploration when she saw the takeoff of Explorer-1, the first satellite launched by the United States. "As a high-school kid who liked math and science, I thought, 'This is going to change the world I'm living in,'" she recalls. Her space career began with an internship at age 17 with the U.S. Army Ballistic Missile Agency at Cape Canaveral Air Force Station. After earning a bachelor's degree in mathematics at University of Florida, she went to work at Kennedy Space Center as an aerospace engineer in 1963.
While Morgan had worked on the all of the previous Apollo launches as a junior controller, she had never been allowed in the firing room during the liftoff phase. Shortly before the Apollo 11 launch, she received a promotion to senior controller and her boss wanted her to be on the console for the launch. As she later learned and recounted in an interview: "My immediate supervisor had spoken with Karl Sendler, the director of information systems... and said, 'I want to put JoAnn on console for liftoff. She's my best communicator. I get clear information about how things are going. She's also very disciplined.'"
In her role as instrumentation controller for the launch, Morgan was responsible for monitoring guidance computers at the Central Instrumentation Facility and the lightning and fire detection systems at the launchpad. She also had to monitor the command carrier for interference from ships or submarines trying to block commands from flight control or send commands to Apollo 11. Morgan recalls that this was of particular concern as the Soviet Union had tried to interfere with command transfers during previous Apollo missions using an offshore trawler and submarine. Fortunately, the Apollo 11 mission was a stunning success with Neil Armstrong and Buzz Aldrin successfully landing the Apollo Lunar Module Eagle on the moon in a feat broadcast to millions of people worldwide.
Following Apollo, Morgan worked on a variety of projects at NASA including developing algorithms for a Mars mission trajectory. She also received a Sloan Fellowship, which allowed her to earn a master's degree in preparation for a management role at NASA. She was made the Chief of the Computer Services Division in 1979, becoming the first female senior executive at Kennedy Space Center. While her career in NASA lasted over 40 years, she still thinks back to that groundbreaking day in Firing Room No. 1 and the historic moon landing that came after: "[After the launch] my job was done, and there was nothing I could do to contribute to the activity of the lunar module going down on the moon. So I got to enjoy watching it," she reflects. "[My husband and I] got a bottle of champagne, and turned the TV on. After we watched the landing, my husband reached over and said, 'Hon, you're gonna be in the history books.'"
Books About The Pioneering Women of NASA
Margaret Hamilton loved numbers, and to her, the best part of math was when it could solve a problem in the real world! Her love of math introduced her to computers, and then to a job at NASA, where they were planning a mission to the moon — and computers were going to be a part of it. Hamilton hand-wrote the code for the Apollo missions, and when a last-minute problem cropped up as Apollo 11 prepared for a lunar landing, it was Hamilton's forward-thinking code that saved the day! This fascinating and fun picture book biography of a computing pioneer — the woman who coined the term software engineer — beautifully depicts the spirit of curiosity and determination that drove Hamilton to success.