Susie King Taylor's extraordinary life is captured in her memoir, one of the most detailed accounts ever written by a woman about life in a Civil War camp.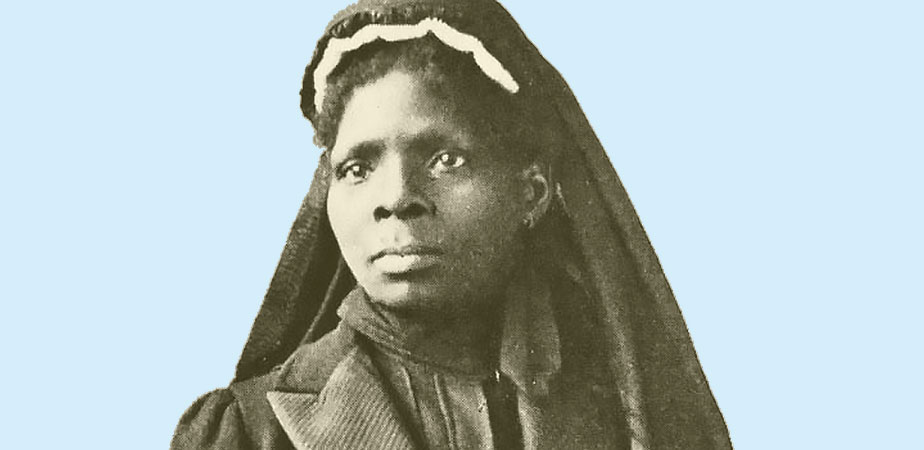 When Susie King Taylor was born in 1848, it was illegal to educate African Americans in Georgia but she learned to read and write thanks to a secret school. That gift of literacy would allow her to become a trailblazing teacher in her teens and, later, the first Black Army nurse during the U.S. Civil War; an experience she shared in her remarkable memoir about life in a Union camp. Today, more than a century later, her words show her fortitude and determination to make a contribution to the war effort. "I gave my service willingly for four years and three months without receiving a dollar," she wrote, adding that she was glad "to be allowed to go with the regiment, to care for the sick and afflicted comrades."
Taylor was born in slavery in Liberty County, Georgia and, when she was seven years old, her owner granted permission for her to live with her grandmother, Dolly Reed, in Savannah. Reed had a passionate belief in the importance of education, so she sent her granddaughter to a secret school run by a free African American woman, Mrs. Woodhouse. "We went every day about 9 o'clock, with our books wrapped in paper to prevent the police or White persons from seeing them," Taylor later recalled. "After school we left the same way we entered, one by one. The neighbors would see us going in sometimes, but they supposed we were learning trades, as it was the custom to give children a trade of some kind."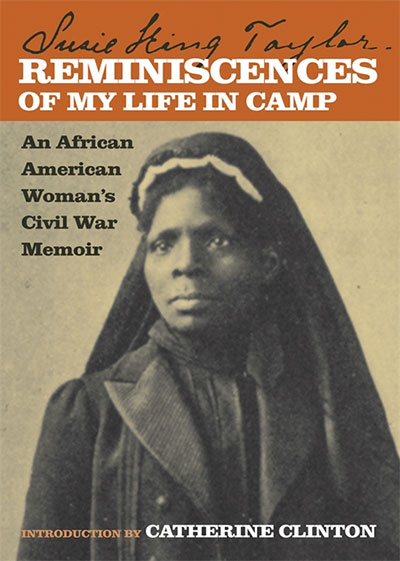 Taylor quickly learned all she could from the school, and continued her education in secret with the help of various "teachers," including two White youths who knowingly broke the law to teach her. Taylor's life was upended, however, after her grandmother was arrested for singing freedom hymns at a church meeting and Taylor was forced to return to live with her mother on the Isle of Wight.
With the outbreak of the Civil War, Taylor fled to Union-controlled St. Simons Island. Her ability to read and write brought her to the attention of Union officers who asked the teenager if she would organize a school if they could obtain books and materials. She gladly agreed and, at age 14, Taylor became the first Black teacher for freed African-Americans at a freely operating school in Georgia. She taught 40 children in a day school and, as she wrote in her memoir, "a number of adults who came to me nights, all of them so eager to learn to read, to read above anything else."
Soon after, she married Edward King, an African-American non-commissioned officer stationed there with the First South Carolina Volunteers of African Descent. When the island was evacuated in 1862, she opted to follow his regiment as a nurse. For three years, she served as a nurse and laundress for the regiment, and taught many Black soldiers to read and write in their off-duty hours. After the war was over, Taylor and her husband returned to Savannah where she established another school for freed African-American children. Sadly, her husband died shortly afterward, and the opening of a free school nearby forced Taylor to close hers. Seeking new opportunities, she traveled to Boston as the domestic servant of a wealthy family and remarried in 1879.
More than ten years later — and over thirty years after the end of the Civil War — Taylor wrote one of the most detailed memoirs ever written by a woman about life in a Civil War camp. Her memoir, Reminiscences of My Life in Camp, was also the only memoir ever written by an African-American woman about her experience during the Civil War. Taylor died in 1912, but her memoir remains to remind us of the important role of Black troops, as well as the often unrecognized role that women played during the Civil War: "There were loyal women, as well as men, in those days who did not fear the shell or the shot, who cared for the sick and the dying."
Books About Courageous Civil War Women
As an enslaved child in Kentucky, Lilly Ann Granderson learned to read from her master's children as they played school, and she passed on what she learned to others on the plantation. When she was sold to a plantation in Mississippi, she learned that it was illegal for enslaved people to learn to read and write, and the punishment was brutal: thirty-nine lashes. Granderson was still determined to teach others, however, so she formed a secret night school, despite the risks, and taught hundreds of people. This inspiring story about a little-known champion of literacy captures Granderson's unwavering belief in the power and importance of education.