Beverly Cleary redefined children's literature for a generation of young readers.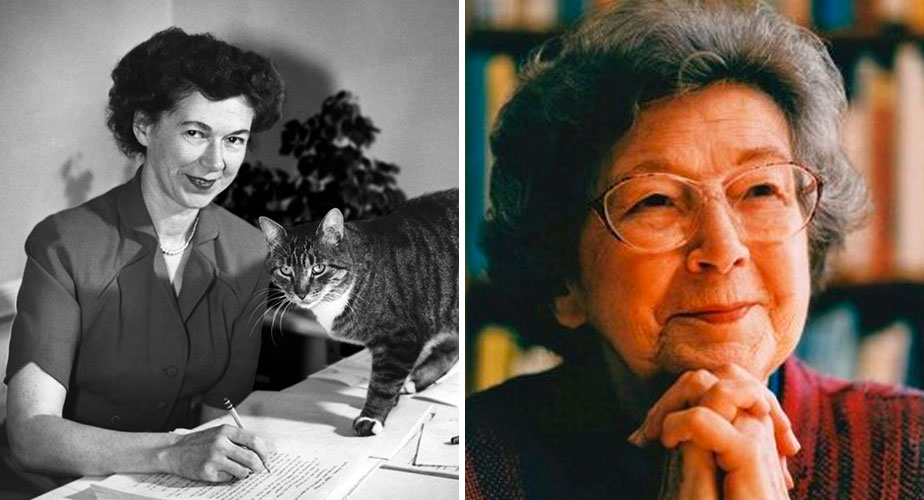 For decades, children have delighted in the adventures of Ramona and her sister Beezus, Henry Huggins and his dog Ribsy, and Ralph, the motorcycle riding mouse! Although these books were written long ago, their characters feel like they could still be living in the house next door thanks to the remarkable writing of their author, Beverly Cleary, who died in 2021 at the age of 104. When asked about the multi-generational appeal of her books, Cleary credited the spirit of childhood which she believed is just as timeless as her stories. "I think deep down inside children are all the same," she told NPR in a 2006 interview. "They want two loving parents and they would prefer a house with a neighborhood they can play in. They want teachers that they can like. I don't think children themselves have changed that much."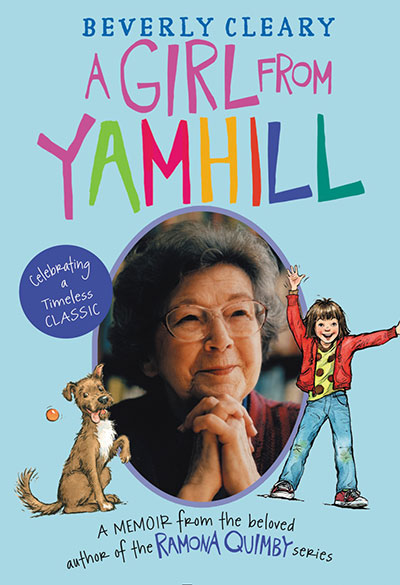 Cleary was born in 1916, and lived on a farm in rural Yamhill, Oregon until she was 6 years old. Then her father got a job as a bank security officer in Portland, and the family moved to the city. The adjustment was difficult on Cleary, and she felt even worse when her first grade teacher put her in a group for struggling readers. "The first grade was separated into three reading groups — Bluebirds, Redbirds, and Blackbirds. I was a Blackbird. To be a Blackbird was to be disgraced. I wanted to read, but somehow could not," she later reflected. Her reading difficultly was magnified by the phonics lists and Dick and Jane stories that were used for reading instruction at the time. "[We] wanted action," she wrote in her memoir, A Girl from Yamhill. "We wanted a story."
Fortunately, a school librarian realized what Cleary needed, and introduced her to books that she enjoyed. By the third grade, she had caught up in reading ability, and by sixth grade, she was an avid reader and writer. Her sixth grade teacher even suggested that she should become a children's writer based on the quality of her class assignments. Her passion for reading led Cleary to pursue a career as a children's librarian, and she earned a Bachelor of Arts Degree in English at the University of California at Berkeley in 1938, followed by a Master's Degree in Library Science at the University of Washington in 1939.
She began working as a children's librarian in Yakima, Washington in 1939, and then as the post librarian at the U.S. Army Hospital in Oakland, California. Her conversations with the children she served, however, turned her thoughts back to writing as she struggled to find books to recommend to her young patrons with characters they could relate to. "I think children want to read about normal, everyday kids," she said in a 1999 interview. "That's what I wanted to read about when I was growing up. I wanted to read about the sort of boys and girls that I knew in my neighborhood and in my school.... I think children like to find themselves in books." Since she couldn't find those books already on the shelves, she set out to write them.
Cleary's first book, Henry Huggins, was accepted for immediate publication in 1950. It was a tremendous success, with kids loving to read stories about characters like Henry and his friend Beezus that reminded them of themselves. Then Cleary noticed that all of the children in her book seemed to be only children, so on a whim, she gave Beezus a little sister.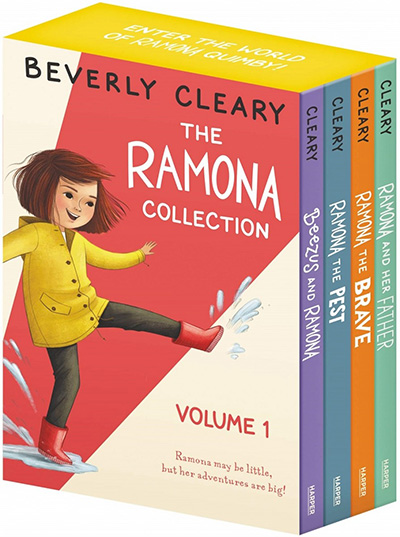 "Ramona just appeared on her own," Cleary says, "and kept growing in each book." It wasn't long before Cleary and her editor decided Ramona needed her own books. Ramona Quimby would end up becoming one of Cleary's most popular characters as she grew from a rambunctious preschooler in Beezus and Ramona into an imaginative and empathetic fourth grader in Ramona's World.
Cleary kept writing until the late 1990s, and she always tried to keep the interests of her audience in mind. "I really wrote [The Mouse and the Motorcycle] for my son when he was in about the third grade and was disillusioned with school and reading and I said, well, what would you like to read about? And he said motorcycles," she recalled in an interview. "Then we were traveling in England and he was sick in bed for a couple of days and we bought him some miniature cars and a little motorcycle to play with.... And when we came home, a neighbor called me over to show me a mouse that had fallen into a bucket in her garden, and it crossed my mind that that mouse was just the right size to ride that motorcycle."
In addition to being beloved by kids for generations, Cleary's work is widely critically acclaimed. She won a Newbery Medal for Dear Mr. Henshaw and Newbery Honors for Ramona Quimby, Age 8 and Ramona and Her Father, as well as the 1981 National Book Award for Ramona and Her Mother. Her books have sold 91 million copies and been published in over 25 languages, and in recognition of her contributions to children's literature, she received the 1975 Laura Ingalls Wilder Award from the American Library Association for her "substantial and lasting contributions to children's literature." She was also named a Library of Congress Living Legend in 2000 and received the National Medal of Arts in 2003.
Looking back at the end of her long career, Cleary once reflected that what makes her work so enduring is largely thanks to her keen ability to remember what it's like to be a child and evoke those memories in her stories. "I'm just lucky," she insisted. "I do have very clear memories of childhood. I find that many people don't but I'm just very fortunate that I have that kind of memory." All in all, she said, "I've had an exceptionally happy career."
Books By and About Beverly Cleary
If you love Ramona Quimby then you know the name Beverly Cleary! But you might be surprised to learn that when Beverly was a girl, she struggled with reading. Not only did she find it hard, but the books she had to read were boring — she wanted to read stories about kids like her! With the help of supportive parents and an encouraging teacher, she learned to read and discovered a gift for writing, eventually becoming a beloved and award-winning writer — one of the most famous children's authors of all time. This narrative nonfiction picture book introduces young readers to Cleary's life and urges them to consider what their own futures might hold.