A Mighty Girl tribute to this beloved Mighty Girl character and Anne of Green Gables author Lucy Maud Montgomery!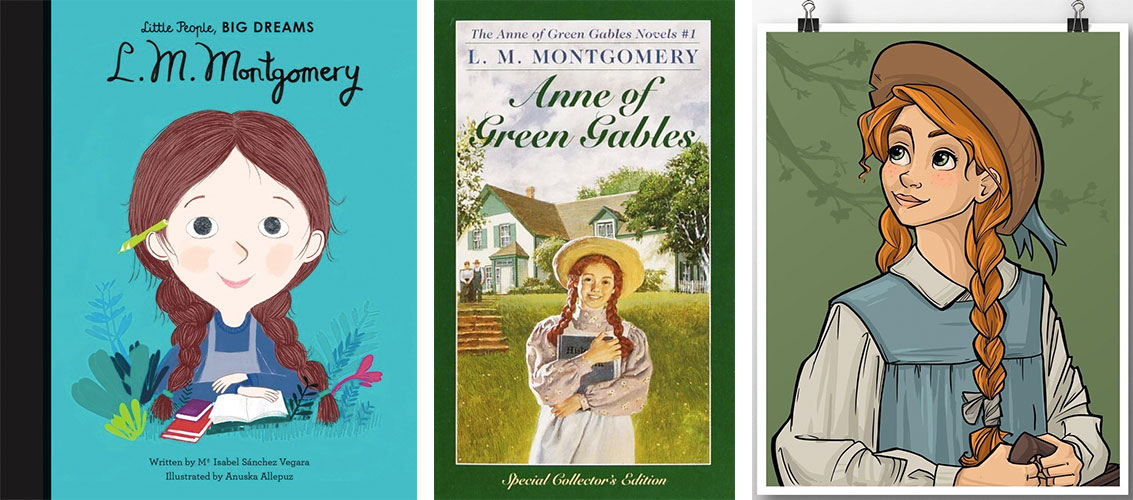 For generations, readers have fallen in love with Anne Shirley, also known as Anne of Green Gables! Since author L.M. Montgomery published her novel about the imaginative red-haired orphan in 1908, the book has sold over 50 million copies around the world, and sparked adaptations for both stage and screen. It's no wonder that so many people know immediately who you mean when you talk about "Anne with an E."
In Montgomery's original book, brother and sister Matthew and Marilla Cuthbert intend to adopt a boy to help them tend their farm on Prince Edward Island in Canada. Instead, 11-year-old Anne Shirley arrives instead. While the Cuthberts originally intend to send Anne back, the girl's infectious imagination and optimistic nature capture their hearts. It's not long before Anne has become part of their family — and starts bringing a little excitement (and the occasional misadventure) to the people in their small town of Avonlea. Montgomery would go on to write multiple sequels starring Anne, as well as her children and family friends.
In honor of the 112th anniversary of the publication of this 20th century classic, we're sharing our favorite books, movies, posters, and toys featuring this beloved character! Whether you're a long-time fan of Anne's adventures, or you're meeting Anne and her neighbors for the first time, you're sure to be captivated by this delightful Mighty Girl.
Books, Films, Toys, And Posters About Anne and her Author
Young children can learn their colors and meet the inimitable Anne Shirley in this large-format concept board book! Artist Kelly Hill uses cut fabric and embroidery to create famous scenes from Anne's story, from the puffed-sleeve dress to a taste of raspberry cordial to Gilbert pulling Anne's hair. The 8 by 8 inch size makes it easy to see all the gorgeous details! This series of Anne concept books includes three other volumes: Anne's Alphabet, Anne's Feelings, and Anne's Numbers.