A step by step guide to making a DIY First Period Kit!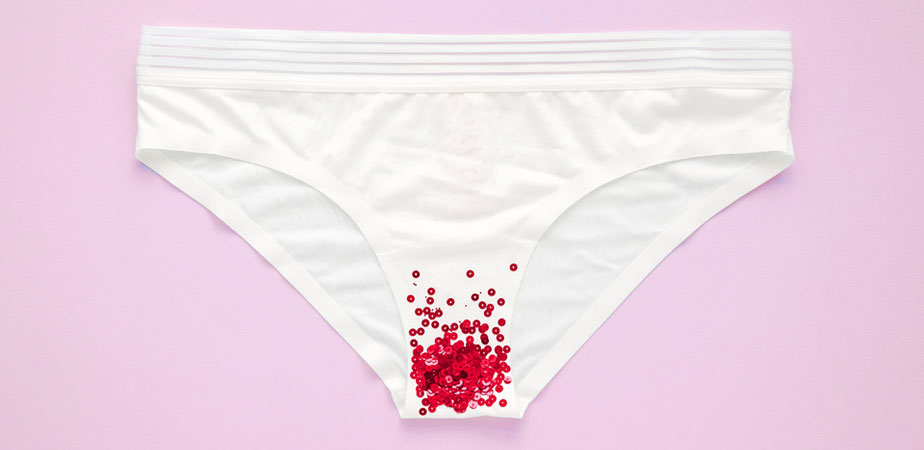 A new year is full of firsts, and for many Mighty Girls that may include her first period! To help her feel prepared for whenever her period starts, a "just in case" first period kit is a great addition to her backpack or school locker — or to have on hand at home if she'll be studying remotely this spring And, the start of a new year is the perfect time to stash a first period kit in her backpack or bedroom and talk to her about what to expect when her period comes.
It's important to start talking about periods early; although the average age of menarche in the US is 12, girls can start their periods any time between the ages of 8 and 15. In particular, parents should keep in mind that a girl's first period usually (but not always!) happens about two years after her breasts start to develop. So as soon as you start noticing physical changes in your Mighty Girl, you should start the on-going discussion about puberty and periods. The books and resources in our blog posts A Time of Change: Talking with Tweens and Teens About Their Bodies and That Time of the Month: Teaching Your Mighty Girl About Her Menstrual Cycle are detailed and medically accurate options you can read with her or give her to reference on her own.
In your conversation about her soon-to-be monthly cycle, make sure you get into some of the details! Let her know that her first period may involve very little bleeding, and that the blood may be light red, dark red, or even brown, and that all are normal. You can tell her that she may feel some cramping, tiredness, or headaches — or she may feel nothing at all in advance. Every body is different, and she should know that she doesn't necessarily need to worry just because her friend's experience was different than her own. And make sure she knows she can always talk to you if she's concerned about a period symptom or anything related to her period.
In this blog post, we'll take you step by step through creating a first period kit that works for your Mighty Girl, as well as a few pre-made kits if you don't want to build one from scratch, and highlight a few key things to tell her along the way. This one-on-one conversation can build on the more factual information she may have learned in sex education or in puberty guides she's read. By having these positive, encouraging conversations now, and ensuring she knows what to do when she has her first cycle, she'll feel prepared for this major step into adulthood!
Step One: Pick A Pouch
A good pouch is an important part of any period kit! The pouch you choose should be large enough to hold at least a period product, a few wipes for clean-up, and a spare pair of underwear. Some girls may want it to be large enough to hold a spare pair of leggings or shorts as well. You'll also want to make sure it's small enough to fit into her backpack, and that it's something she'll feel comfortable carrying to the bathroom when she needs it.
Here are some of our favorite pouches that are the right size for a first period kit, but you can find more options in our Pouches / Supply Bags Collection.
Recommended Age: 8 and up
Mighty Girls on the go will love this small waterproof pouch from Loomiloo! These zippered 8.6 by 5.3 inch pouches are just the right size for toiletries, school supplies, a first period kit, and more. A wide variety of colorful patterns ensure that every Mighty Girl will find a design she loves.
Step Two: Choose A Period Product
The most important consideration for your Mighty Girl's first period kit is what product she's comfortable using! It's a good idea to talk to her about what she might prefer; she can always explore the broader selection of period products later. Most girls will be most comfortable with a pad at first, but some may be interested in using a product like a cup from the beginning. She might even want a simple pair of period underwear in her kit, either as her permanent preferred product or as a familiar item to use until she gets home. Whatever product she picks, encourage her to take a look at it ahead of time, and even practice putting it on and taking it off, so that she's not trying it for the first time when she needs it.
Step Three: Add Wipes For Easy Cleanup
The first time your Mighty Girl has her period, she probably won't recognize the feeling right away, so there may be some cleanup involved! Toilet paper alone probably won't be up to the challenge, so make sure that she has some pre-moistened wipes (ones that are gentle enough to be appropriate for the sensitive skin around her vulva) on hand to help out. Just make sure that she knows not to flush them; she should put them in the designated bin for menstrual products if one is available, or wrap them in toilet paper and throw them in the main garbage can if not.
Step Four: Extras and Final Touches
For final touches on your kit, make sure your Mighty Girl has a pair of spare underwear; you can toss in a spare regular pair, or use a product like Thinx mentioned above as both a spare pair and a period product. If she's worried that she'll stain her pants as well, picking a larger pouch gives you the option to add a spare pair of shorts or leggings, just in case!
Some parents like to include a few products in case she experiences pain with her first period, like a small self-warming pad; if your school policy allows it, you could also include a single dose of an over-the-counter painkiller. And as an extra special touch, you could add a little gift or a supportive note to celebrate this big transition! A surprise from you could go a long way to making her first period experience a positive one.
Pre-Made First Period Kits
Not every parent wants to build a kit from scratch! If you'd prefer a pre-made kit, here are some of our favorite options.