"The kids who are getting this process praise, strategy and taking on hard things and sticking to them, those are the kids who want the challenge."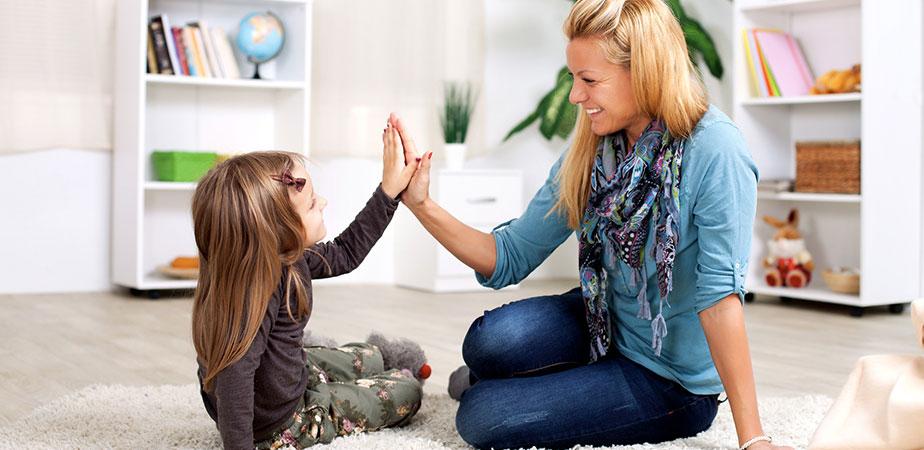 We all want to motivate Mighty Girls to be their best, but did you know that how you praise girls can make a big difference to their resilience and self-confidence? Stanford professor Dr. Carol Dweck, one of the world's leading researchers in the field of motivation and the author of the bestselling book Mindset: The New Psychology of Success, has found that there is a strong praise paradox for girls: "Praise for intelligence or ability backfires," she asserts. By understanding why telling a girl things like "you're so smart" can actually make her less confident, and by finding more effective ways to praise girls instead, parents and teachers can help foster an attitude that keeps them striving for success — even when the going gets tough.
It all starts with Dweck's concept of "mindset": whether you believe that your abilities are fixed or that they can be improved with practice. If you have a fixed mindset, you're more likely to give up when you find a task challenging, because all the effort in the world won't make up for your lack of innate ability. Although a fixed mindset can be detrimental anytime you encounter a challenging task or area of study, it's especially common in certain areas. "Of all the subjects on earth, people think math is the most fixed," explains Dweck. "It's a gift, you either have it or you don't." Due to this belief, if they aren't achieving the perfection they are aiming for, many girls will begin to avoid subjects where they might fail, as seen when many girls drop math and science subjects in middle and high school.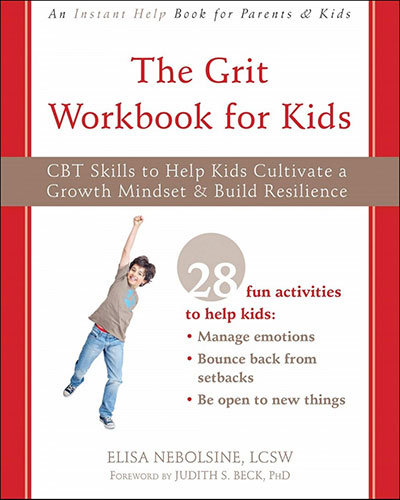 With a growth mindset, on the other hand, you believe that you can improve with practice. That means you're more likely to persist and to see failures as an opportunity. "If you have little failures along the way and have them understand that's part of learning," Dweck asserts, "and that you can actually derive useful information about what to do next, that's really useful."  Her research has also found that a growth mindset can help armor girls against sexist attitudes: "We have research showing that women who believe math is an acquired set of skills, not a gift you have or don't have, fare very well. Even when they have a period of difficulty and even when they're in an environment that they say is full of negative stereotyping."
In her research, Dweck has found that girls, in particular, tend to think that abilities are fixed — that people are born with a particular talent or ability or they aren't. Psychologist Dr. Heidi Grant Halvorson, the author of Nine Things Successful People Do Differently, adds that further research has shown that bright girls are particularly prone to a fixed mindset: "More often than not, bright girls believe that their abilities are innate and unchangeable, while bright boys believe that they can develop ability through effort and practice." This difference in attitude is believed to develop in large part due to the kinds of praise and feedback children receive from parents and teachers.
"Girls, who develop self-control earlier and are better able to follow instructions... are told that we are 'so smart,' 'so clever,' or 'such a good student,'" Halvorson points out, "[which implies] that traits like smartness, cleverness, and goodness are qualities you either have or you don't." At the same time, boys — who are corrected in the classroom eight times more than girls on average, often due to losing focus or misbehaving — are regularly told "if you would just pay attention you could learn this" or "if you would just try a little harder you could get it right," which teaches them that their effort directly affects their success. According to Halvorson, the difference in feedback teaches both groups subtle messages about what it means when they encounter something difficult: "girls take it as sign that they aren't 'good' and 'smart', and boys take it as a sign to pay attention and try harder."
Dweck's research highlights this connection between the praise we give and a child's willingness to keep trying a challenging task. "What we've shown is that when you praise someone, say, 'You're smart at this,' the next time they struggle, they think they're not," she says. But if you praise the process they engage in — such as "taking on difficulty, trying many different strategies, sticking to it and achieving over time" — they're more likely to develop a growth mindset, which fosters resilience and grit that helps them thrive even when they encounter challenges. In her research, Dweck also found that children's beliefs about their learning ability start developing early: "Mother's praise to their babies, one to three years of age, predicts that child's mindset and desire for challenge five years later. It doesn't mean it is set in stone, but it means that kind of value system — what you're praising, what you say is important — it's sinking in."
How to Give Process-Praise vs. Person-Praise
For parents and teachers who would like to encourage a growth mindset in Mighty Girls, here are a few examples of how to apply these principles in practice.
| Person-Praise | Process-Praise |
| --- | --- |
| Good job! You're so smart! | I'm impressed by all the creativity and hard work that you put into this project. Good job! |
| I knew you were great at math! See you got an A! | Great job! All that time you put into practicing math problems really paid off on this test. |
| That essay was great! You're such a good writer. | I love that you spent extra time brainstorming and researching the topic of your essay. It was fascinating to read! |
| You scored two goals this game; you're a soccer star! | Great game! All that time practicing your footwork paid off with those stellar goals! |
One pitfall that Dweck highlights for parents and educators is to make sure that their process-praise isn't focused solely on effort but on showing how a child's effort led to success or furthered the learning progress. "Students know that if they didn't make progress and you're praising them, it's a consolation prize," she says. "They also know you think they can't do any better." This misunderstanding of how to praise kids prevents them from learning to switch strategies if their effort isn't paying off. "Students need to know that if they're stuck, they don't need just effort. You don't want them redoubling their efforts with the same ineffective strategies," Dweck argues. "You want them to know when to ask for help and when to use resources that are available."
When we praise girls for their effort and their determination, the end result is positive in so many ways. It takes the focus off perfection, encouraging them to take risks, try new challenges, ask questions, and keep trying. That will serve them well, not just during their childhood and teen years, but throughout their life. As Dweck observes, "the kids who are getting this process praise, strategy and taking on hard things and sticking to them, those are the kids who want the challenge."
Books Encouraging Growth Mindset in Children and Adults
This little girl is proud to show all the people around her how independent she can be! Whether she's pouring juice at breakfast or riding a bike, her attempts may not always be perfect, but she knows that, with practice, there's nothing she can't learn to do. The bold artwork depicts the adults on one page and the little girl on the other, making this book fun as a read-aloud or for kids to look at independently.