The U.S. Army has many examples of brothers becoming generals; now, for the first time, a pair of sisters have both been named generals.
For the first time in the U.S. Army's 244-year history, a pair of sisters have both reached the rank of general! Brigadier General Paula Lodi joined her older sister Major General Maria Barrett in the generals' ranks after a promotions ceremony in July. It's a major milestone for women in military service, who remain significantly underrepresented in the Army, particularly in the higher ranks. "Maj. Gen. Maria Barrett and Brig. Gen. Paula Lodi represent the best America has to offer," said Acting Army Secretary Ryan McCarthy in a statement. "However, this comes as no surprise to those who have known them and loved them throughout this extraordinary journey. This is a proud moment for their families and for the Army."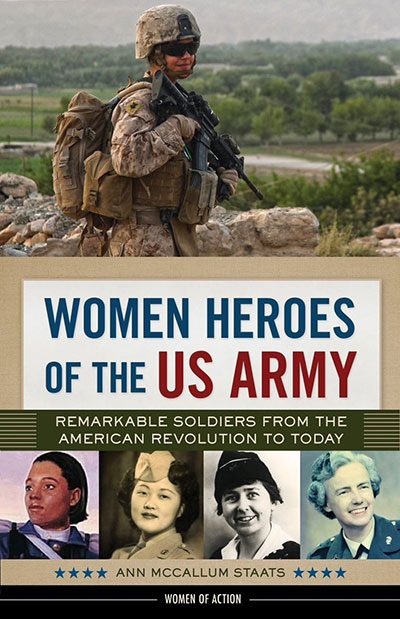 Barrett and Lodi had a role model for military service at home; their Italian immigrant father was a World War II veteran and a Silver Star recipient. He and their mother, who were both school teachers, emphasized the importance of public service to all five of their children. Growing up near Boston, Massachusetts, both sisters were used to excelling at whatever they chose to do. "She was a great athlete," observes Barrett, who now serves as deputy chief of staff for operations in the Army's Surgeon General's office. "I was probably more of a student."
Lodi set her sights on the military early, after seeing a documentary about the first female graduates of West Point. When she told her father, he encouraged her interest, solidifying her determination to pursue a military career. "If you're a little girl, and your father responds positively to something that you want to do with your life," Lodi says, "you tend to grab a hold of it." After she received her commission in the medical service, she originally planned on leaving the service after ten years but soon decided to make it her long-term career. "I don't know at what point probably four, maybe five years in," she reflects, "it just occurred to me, I absolutely loved what I was doing in the medical service corps."
Meanwhile, Barrett was planning a career in the State Department, but decided to join the Reserve Officer Training Corps (ROTC) at Tufts University to pay for college. There, she discovered a passion for military leadership and a knack for strategy; she's currently the Commanding General of the U.S. Army Network Enterprise Technology Command (NETCOM), where she manages and protects the Army's information networks. "When I talk to younger officers, I tell them the reason I joined is not the reason why I stayed," says Barrett. "Our democratic experiment, even on its most imperfect day, is worth defending."
Women were only permitted to join the Army as of 1901 with the establishment of the Army Nursing Corps, and even today women make up only 16% of America's active-duty military personnel — and 69 out of 417 generals and admirals. Lodi and Barrett, whose brother Rus Lodi calls "leadership junkies," say that they have seen progress for women firsthand. "The fact that we're sisters, not brothers, I think it's a huge illustration of how far we've come as a service," asserts Lodi. Now, the next generation of the family is also carrying on the tradition of women in military service; according to an Army spokesperson, "Lodi has two daughters that are in the Army.... She just drove one of them to basic training."
Books About Women in the Military
The kids in this book declare, "Our moms are superheroes." Why? Well, because she flies to the rescue in her helicopter, trains a bomb-sniffing dog, or saves lives in the medical complex. Some moms build tall buildings, or get everything exactly where it needs to go. The fun illustrations and simple text make this a fun read to remind children of military moms just how special their job is — or to teach children who aren't familiar with the military about the many jobs that soldiers do. For a companion to this book featuring military dads, check out Hero Dad.