Pearl Johnson scaled the 3,000 foot El Capitan over four days and three nights, becoming the youngest person ever to achieve this climbing feat!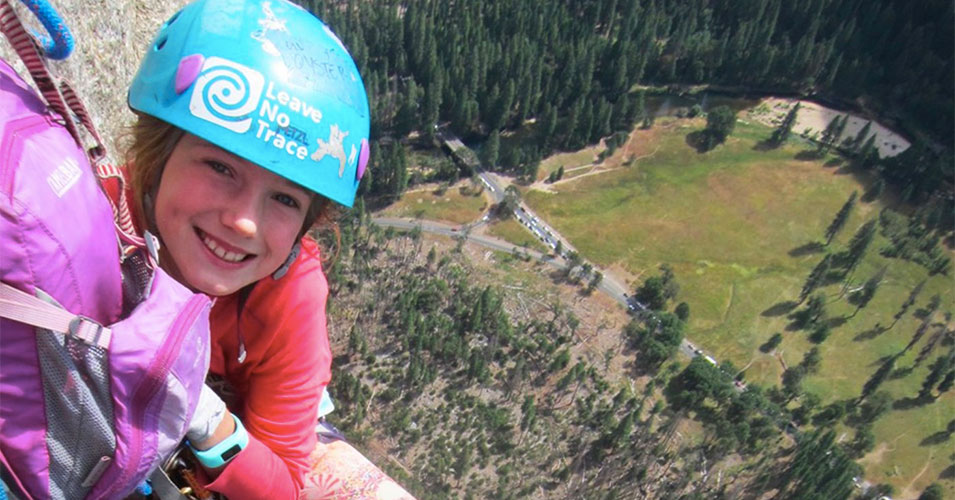 After four days and three nights of climbing, 9-year-old Pearl Johnson became the youngest person to scale Yosemite Valley's famed El Capitan! Pearl reached the 3,000-foot summit in mid-September after scaling the Triple Direct climbing route with her mother, Janet Johnson, and a family friend, Nick Sullens. While scaling El Capitan is a major feat for many seasoned adult climbers, her mother was confident that Pearl, who has been climbing since she could walk, could reach the summit. "Someone asked me if I was nervous, and I said 'No,'" she said after their successful climb. "I knew I was comfortable up there. I've climbed a lot with Pearl. I knew what she was capable of."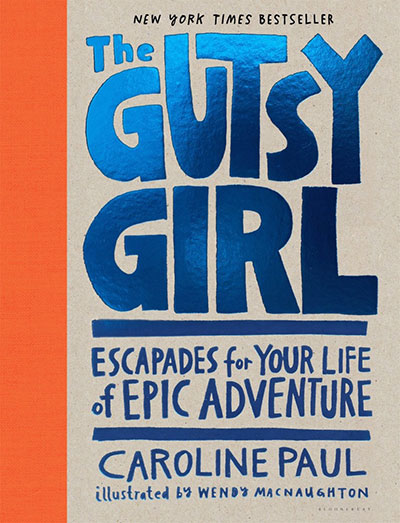 Pearl's parents, Janet and Philip, are both avid climbers, and Pearl has made other big climbs in Yosemite National Park in California, including Cathedral Peak in Tuolumne Meadows at age 6 and Snake Dike on Half Dome at age 8. But the 3,000 foot El Capitan rock formation is a milestone climb, and Pearl wanted to give it a try. She was inspired in part by Alex Honnold, the only climber ever to scale El Capitan without ropes or harnesses; she met Honnold when he stayed next door to the family's home during the filming of the National Geographic documentary Free Solo. "One of my favorite parts of Free Solo was when Alex encountered the guys in the pink bunny suits," Pearl shared in an interview with Outside. That moment influenced her attire for her own climb: "I climbed it in tights covered with cats and donuts."
Pearl set a new record for the youngest person to scale El Capitan just a few short months after 10-year-old Selah Schneiter broke the previous record in June. While Pearl originally planned to climb The Nose route as Selah had, when they arrived and found it crowd, they opted for the Triple Direct route, which is just as long, but less popular. During the climb, Pearl used ascenders to climb the static rope which is used by the team to pull up their equipment. With 35 pitches, the 3,200-foot Grade VI climb is a tremendous challenge of both strength and stamina.
The hardest part of the climb for Pearl, however, wasn't the physical endurance required but managing her fear. "A lot of time was spent overcoming her fear," says Sullens. "Sometimes she would say, 'I want this to be over, this is really scary.' I was impressed with her wanting to keep going. If it were me at nine, I would have wanted to be out of there." It was her determination and drive that allowed her to make it to the top, he says. "I would offer to bail and be down in two hours, and she would say she wanted to be there... She had a desire to pursue the goal. She wanted to climb that mountain."
Books And Toys Celebrating Adventurous Mighty Girls
Olive and Hoot are the best of friends: Olive is a girl who likes her adventures in books, while Hoot is a stuffed animal who likes real-world excitement. And today, Hoot gets to choose the adventures, which leaves Olive uncertain if she's brave enough for the ideas Hoot comes up with — including flying a makeshift hot air balloon and rafting white-water rivers — but Hoot reminds her that he'll keep her safe. And when Hoot discovers that his adventures have left him a little the worse for wear, Olive realizes that she can "be brave enough for both of us." Kids will love this charming story of friendship and finding your courage.