After witnessing the violent round-up of Jewish children by the Nazis, Marion Pritchard became an active resister who helped save the lives of 150 Dutch Jews.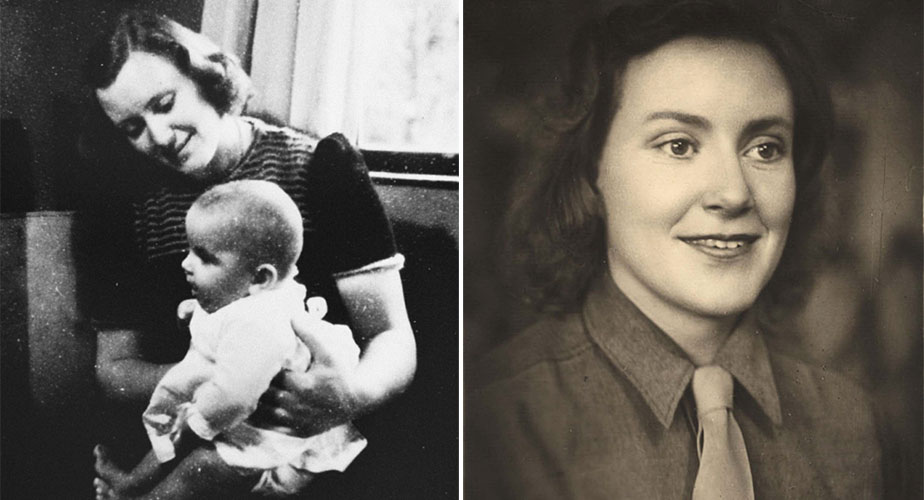 While riding her bicycle to class at her university in Amsterdam in 1942, Marion Pritchard chanced upon a group of Nazi soldiers liquidating a Jewish children's home and watched helplessly as they violently threw young children into a truck. This encounter transformed the life of the young Dutch woman forever, leading her to become an active resister to the Nazi regime and ultimately save the lives of 150 Jewish children during World War II. Over three years, she risked her life numerous times by hiding Jewish refugees, arranging falsified identification papers, finding non-Jewish homes to take in Jewish children, and performing what was known as the "mission of disgrace" by falsely registering herself as the unwed mother of newborn babies to conceal their Jewish identity. "Most of us were brought up to tell [the] truth, to obey the secular law and the Ten Commandments," Pritchard reflected in 1996 during a lecture about her wartime experience. "By 1945, I had lied, stolen, cheated, deceived and even killed."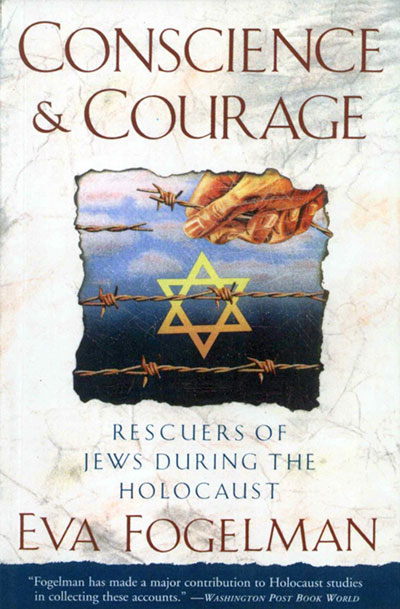 Born in Amsterdam on November 7, 1920, Pritchard was the daughter of a judge who abhorred the Nazi ideology and instilled in his daughter a strong sense of justice and moral resolve. When the Nazis invaded Holland in 1940, Pritchard, then Marion van Binsbergen, was a 19-year-old social work student. She opposed the regime from the onset, but it was this chance encounter, during which she witnessed the the violent round-up of children who ranged in age from 2 to 8, that moved her to action.
"It was a beautiful spring morning, and it was a street I had known since I had been born," she recalled, "and all of a sudden you see little kids picked up by their pigtails or by a leg and thrown over the side of a truck... You stop but you can't believe it." It was then, she said, "I knew my rescue work was more important than anything else I might be doing." By the war's end, the German occupiers and their Dutch collaborators had deported 107,000 Dutch Jews to concentration camps, of which only 5,200 survived; in total, between 75 to 80 percent of the Netherlands' Jews were murdered during the war, the highest rate in Western Europe.
Working with friends in the Dutch Resistance, Pritchard began to hide, feed, and otherwise aid Jewish refugees, helping save the lives of approximately 150 people, most of them children. She used her social work training to help find and prepare families for harboring Jewish children illegally. She also took up residence in the country home of an acquaintance to help care for a Jewish man in hiding with his three young children for nearly three years. Fearful of the Nazis' nighttime raids, the Polak family would hide in a hidden pit whenever a vehicle approached. After one such raid, the Nazis left after failing to find the hiding place but a Dutch collaborator returned to surprise them a half hour later after the children had already left the pit. Convinced he would turn the family over to the Nazis, Pritchard shot and killed the intruder; "I would do it again, under the same circumstances," she told an interviewer years later, "but it still bothers me." The family survived the war thanks to her care and protection.
After the war, Pritchard worked for the United Nations Relief and Rehabilitation Administration in displaced-persons camps in Germany. There, she met Anton Pritchard, a United States Army officer who was running a camp in Bavaria. They were married and moved to the U.S. in 1947, eventually settling in Vermont. For many years, she helped refugee families settle in the U.S. and worked as a psychoanalyst. In 1981, she was named one of the Righteous Among the Nations by Yad Vashem in Jerusalem. Pritchard, who died in 2016, also received an honorary Doctor of Laws degree from the University of Vermont.
Her spirit of compassion in action lives on today thanks to the students she taught at an annual seminar at Clark University in Massachusetts. "Some of our students chose their professions referencing Marion," says Deborah Dwork, a professor of Holocaust history. "One of them just finished her dissertation on women rescuers and perpetrators in Rwanda. She wrote to me and said, 'This is all about Marion'.... Not only did she save lives during the 1940s, but she continues to save lives today through her influence."
Books About Courageous Holocaust Rescuers
Monique's small French village has been occupied by Nazis for some time when she wakes up to see another little girl at the foot of her bed. Sevrine is Jewish, and Monique's mother has been concealing her and her family in a hidden room in the basement. When a neighbor discovers them, though, both families will have to flee. Based on the real experiences of author Patricia Polacco's great-aunt, this poignant story shows the power of friendship and quiet heroism, and the courage shown by people who stood up for others in desperate need.