A Mighty Girl's top picks of 2019 biographies and memoirs about Mighty Women for adult readers!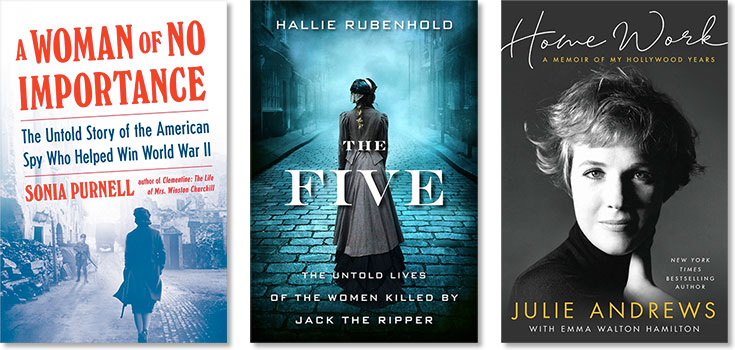 Nothing is more exciting than discovering an intriguing new biography or memoir — especially when it tells the story of a mighty woman! From thrilling stories about women war heroes, to engaging biographies about the pioneering suffragists who won women the vote, to searing accounts of overcoming harassment and abuse, these books provide an important perspective that's often missing in mainstream history books. And, just as our Mighty Girls love reading books about smart, confident, and courageous girls and women, we know that our adult supporters love their stories too!
In our new blog post, we're featuring our favorite biographies and memoirs for adult readers from 2019 about remarkable women of the past and present. These well-crafted titles provide a unique perspective on events that we often think we know, and invite us to think about how our history is affected by whose stories are told. Whether you're looking for an empowering last-minute Christmas present or a thought-provoking book to tackle in the new year, these women's stories are sure to inspire!
New Biographies and Memoirs For Adult Readers
In 1942 France, a mysterious spy known as the "Limping Lady" was a linchpin for the French Resistance – the Gestapo called her "the most dangerous of all Allied spies." Her name, unknown to the Germans, was Virginia Hall. She was the daughter of a well-off Baltimore family turned Special Operations Executive agent, and her distinctive limp was from a prosthetic leg that most people believed would trap her behind a secretary's desk. Author Sonia Purnell explores the full story behind Hall's life, illuminating her determination and her wartime heroism. Fast-paced, thrilling, and meticulously researched, this biography of Hall is better than any fictional spy story. For two more fascinating biographies of Hall, check out The Wolves at the Door: The True Story of America's Greatest Female Spy and Hall of Mirrors: Virginia Hall: America's Greatest Spy of World War II.
Buy:
The Book Depository
(Unavailable)