Over 60 years, over 60,000 women have been treated for free for this devastating childbirth injury at Dr. Hamlin's fistula hospital.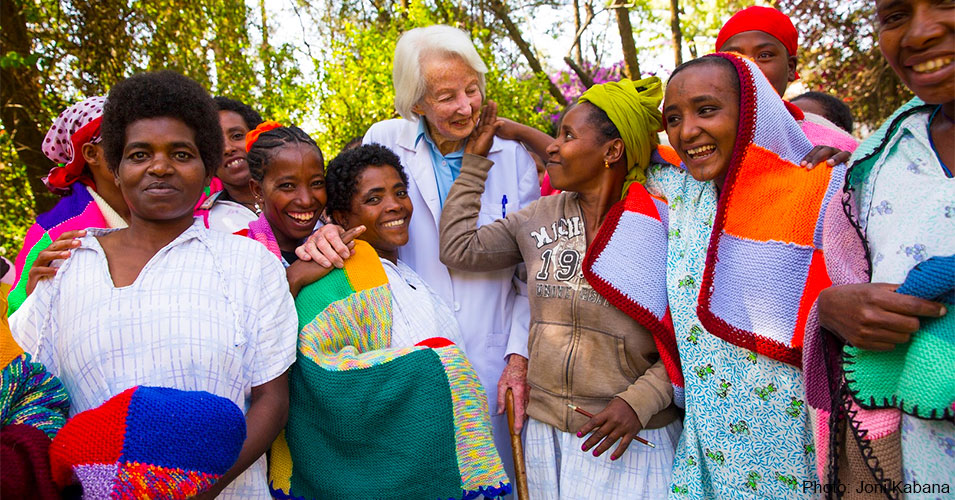 When Dr. Catherine Hamlin and her husband, Reg, first arrived in Ethiopia in 1959, a fellow gynecologist warned them that "the fistula patients will break your hearts." They did — but also they ignited the Hamlins' determination to help. Hamlin and her husband co-founded the non-profit Catherine Hamlin Fistula Foundation, and in the decades since, over 60,000 women have been treated free of charge at their hospitals. Hamlin, died in 2020 at the age of 96 in Addis Ababa, hoped to inspire people around the world to help eliminate this devastating and entirely preventable childbirth injury which affects more than two million young women worldwide. "This terrible condition has been eradicated in the West," the Nobel Peace Prize nominee said. "In countries like Ethiopia it is a common condition.... [Here] women come into labor and there's nobody to help them."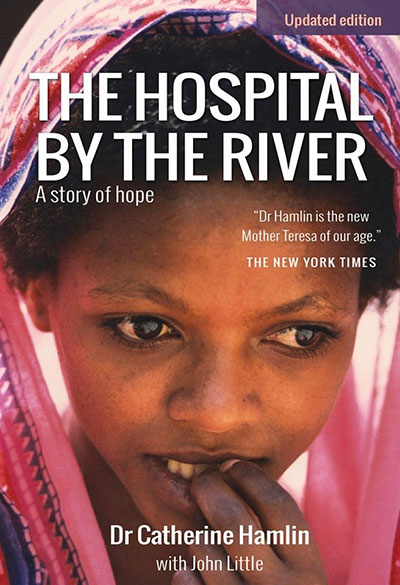 Born in Sydney, Australia on January 24, 1924, Hamlin graduated from medical school in 1946. She and her husband, a fellow doctor, had never seen a fistula patient before they answered an ad from the Ethiopian government in 1958 looking for doctors to help establish a midwifery school in Addis Ababa. They soon discovered that fistulas were common in Ethiopia and in much of the developing world.
Obstetric fistula occurs when women go through prolonged labor; these labors, which often last 5 days or more, frequently result in a stillbirth and teenage mothers are at particular risk. The pressure from the unborn child prevents blood flow to the vaginal tissue, causing it to die and leaving a hole in the vaginal wall, usually into the rectum or bladder. Women then suffer uncontrollable leakage of urine and/or feces, which often leads to women being ostracized by their families and communities.
Fistula is considered a disease of poverty because it's completely preventable. In developed nations, obstetric fistula has been effectively eradicated for over a century, thanks to medical interventions like C-sections. In countries without widespread access to maternal care, however, an estimated two million women live with the condition and 75,000 more women develop fistulas every year. The condition is treatable with surgery, but few fistula sufferers can afford the price for a surgical repair.
In recent interviews, Hamlin still remembered the first patient she and Reg operated on: "She was just a little girl, 16 or 17," she reflected. "She was expecting to be seen last, because she was smelling.... [Reg] made a great fuss of her, and she was the first patient we cured, and of course that was a wonderful moment, being able to send her home in a new dress with hope in her heart. That was what made me realize we were in Ethiopia for a purpose."
Recognizing the dire need for accessible fistula treatment, the Hamlins founded the Addis Ababa Fistula Hospital in 1974, the world's first medical center dedicated exclusively to providing free repair surgery to poor women. Today, the foundation also runs five regional hospitals in Bahir Dar, Mekele, Yirgalem, Harar and Mettu. Now established as the global center of expertise on fistula repair, surgeons come from around the world to be trained by Hamlin and her associates.
In addition to providing surgical treatment, the hospital ensures each patient receives customized counseling, physiotherapy, and access to literacy and numeracy programs. Each woman also leaves with a brand new dress made by the hospital's seamstresses. "We don't just treat a hole in the bladder," Hamlin said. "We treat the whole patient."
Even better than treating fistula is preventing it, and in a country like Ethiopia, which has only 325 OB/GYNs for a population of 95 million people, midwives offer the best hope of providing front-line maternal care. In 2006, Dr. Hamlin established the Hamlin College of Midwives to train young rural women to assist in births, and to recognize the warning signs that a laboring mother needs more advanced medical help.
Globally, there are over 300,000 maternal deaths every year, 99 percent of which occur in poor countries, and complications in pregnancy and childbirth remain the leading cause of the death among adolescent girls in many developing countries. "I dream of a midwife in every village," Hamlin says. "We want a safe delivery and a live baby for every mother."
Dr. Hamlin's work put obstetric fistula on the global health agenda, and her efforts has been internationally recognized by governments and professional medical societies around the world, including with two Nobel Peace Prize nominations. At Dr. Hamlin's 90th birthday party, her son, Richard, declared that "Catherine has one son and 35,000 daughters." Dr. Hamlin, who lived in a cottage at the hospital and continued to be active in its day-to-day work until her death, trained many others to carry on her important mission. "My dream is to eradicate obstetric fistula. Forever," she once said. "I won't do this in my lifetime, but you can in yours."
To learn more about Hamlin's work or to donate to support the on-going efforts to make pregnancy safe for every woman, visit the Catherine Hamlin Fistula Foundation website.
Children Books About Pioneering Women of Medicine and Making An Impact
Elizabeth Blackwell didn't want to be a wife, or a teacher, or a seamstress: she wanted to be a doctor! But in the 1830s, that just wasn't something women did. Elizabeth wasn't swayed, though: when people told her she wasn't smart enough, or strong enough, she knew better. She fought her way past detractors and skeptics to attend medical school, and not only was she the first woman to graduate from a medical degree in the US, she became the first woman to join the UK Medical Register. Her brilliant career would become an inspiration for generations of women after her. With its colorful art and inspiring tone, this is sure to be a favorite for would-be doctors everywhere.