From first crushes to first dates, these tips will help you prepare your Mighty Girl for a lifetime of healthy relationships.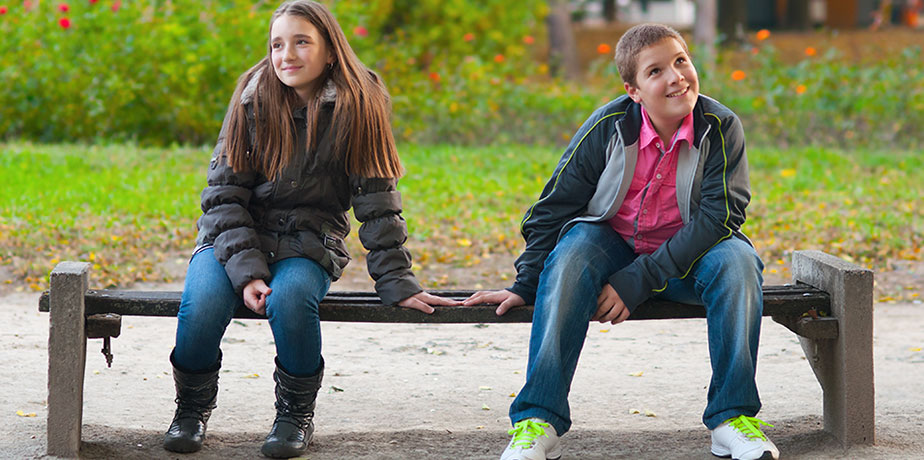 Maybe your Mighty Girl has started talking about a classmate with a dreamy look in her eye, maybe she and her friends giggle over a pop star or movie heartthrob, or maybe she's outright told you she wants to go on a date! "Between the ages of 10 and 13, kids start having crushes and thinking about sexuality and romance, however they envision it," says Dr. Marilyn Benoit, a child and adolescent psychiatrist — and that's uncertain territory for many parents. It's natural to wonder if she's ready to enter the dating world, or to want to protect her from a broken heart. At the same time, these early dating experiences provide an opportunity for parents to help their girls lay a framework for future healthy relationships. It's no wonder that parents are often at a loss for how to support their daughters as they enter this new phase!
To help you prepare for this stage of your Mighty Girl's development, we've shared our top tips on helping girls learn about dating. We'll help you discuss how she'll know when she's ready to date, model and talk about what positive relationships look like, and set ground rules that keep her safe while also allowing her to explore this important part of her developing identity. Dating can seem like a minefield, but with this advice, you'll instead see it as an opportunity — the chance for your daughter to learn valuable skills that will serve her throughout her life.
Eight Tips To Prepare Mighty Girls for Dating
Talk about and model healthy relationships at home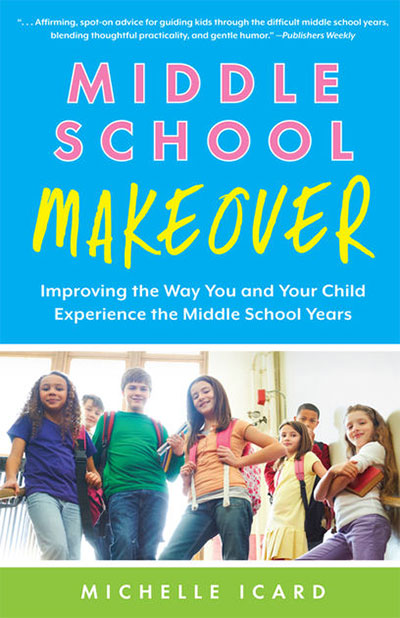 A 2017 study from Harvard's Making Caring Common Project found that tweens and teens want guidance about romance and relationships from the adults in their lives — and the best way to teach kids about healthy relationships is to show them! Whether you are married, dating, or single, there are lots of ways to model what your daughter should expect from a future partnership. Encouraging and supportive friendships, positive interactions with coworkers, and spending time with other family members all provide opportunities to show the give-and-take of a good relationship, something that applies whether or not romance is involved.
Popular culture provides plenty of chances to talk about relationships too. When a movie or TV show presents a negative trope — like a father threatening a girl's first date or a boy pressuring her to go "all the way" — parents can use those moments to talk about why these behaviors are unacceptable. Similarly, when a scene depicts someone recognizing that a potential partner is too drunk to consent to any type of physical intimacy or backing off when a girl says no, point out that these are ways someone can demonstrate respect for a person they care about.
Don't think you have to show only the positive interactions either: it's valuable to let your Mighty Girl see what you do when things aren't rosy! Often parents are hesitant to let their children see them argue, but watching an appropriate and respectful disagreement teaches them important lessons. Not only will they learn that it's normal for partners to have differing opinions, but they'll also see how to deal with conflict in a way that fosters communication and encourages compromise. Having a positive model for handling contentious issues in a romantic relationship also teaches them that there is no excuse for name-calling, threats, or violence — even if someone is "really angry."
Encourage healthy, supportive friendships with all genders
We often don't think of friendships as a model for romantic behavior, but many of the skills you need for a good friendship — setting boundaries, talking about how you feel, working your way through a disagreement — are equally important for romantic relationships. A girl who feels comfortable telling a friend she doesn't want to watch a horror movie will have an easier time telling a date she's not ready to kiss. She'll learn that she doesn't have to justify the boundaries she sets: "I'm not comfortable" and "no" are complete answers. Similarly, reading stories from a young age that explore what it means to be a good friend can help set the stage for later conversations about being a good romantic partner.
Girl-boy friendships offer particular benefits, even if your Mighty Girl doesn't end up in a heterosexual romance later, because girls and boys are often socialized to handle conflict in different ways. "You want girls and boys to be exposed to different ways of conflict resolution, and to take them seriously from a young age," says Rachel Simmons, an expert on girls' development and author of Enough As She Is. Mixed gender relationships also encourage kids to see beyond stereotypes and behave in a way that's true to themselves, both in these friendships and in their later dating lives. And fostering connections based on interests rather than gender teaches kids that the quality of a relationship is the most important thing, whether it's a friendship or a romance.
Make sure she has accurate information about sex, sexuality, and sexual health
You may think your Mighty Girl doesn't need to know about sex this young, but sex education is also about understanding sexual and romantic feelings, including attraction and dating. There are plenty of good books to share with kids, whether you're looking for titles for young children or books for tweens and teens, that help them understand consent, boundaries, positive touch, and more in age appropriate ways.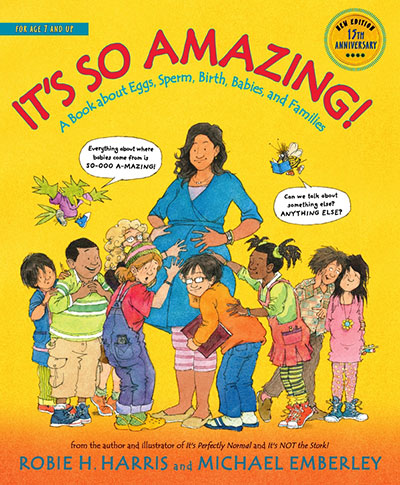 Your discussion about sex and sexuality should include a thorough and nuanced exploration of consent so that she knows that it's never acceptable for someone to pressure her into any behavior she's not comfortable with — or for her to pressure someone else. Similarly, while your tween likely isn't thinking about sex, she should understand what sexual activity means and how to protect herself from infections and pregnancy. That way, when she is old enough to consider becoming sexually active, she'll know what to do ahead of time and how to keep herself safe, and she'll know that you're a reliable source of information and help.
Decide on your ground rules ahead of time
Your daughter might surprise you with how early she asks to date, which will often take the form of group outings in the early years, so it's a good idea to decide on ground rules early. Every family will have different rules and values about what is appropriate at different ages; what matters most is agreeing ahead of time. Can she go on one-on-one dates or only in a group? Does a parent have to be present? Does the date have to be in public or can she go over to someone's house to watch a movie? And while it might be tough, don't forget to talk about forms of physical intimacy, says Michelle Icard, author of Middle School Makeover: "You should also be talking about the appropriate age or circumstance for different levels of physical contact.... Otherwise, how will your tween know what's appropriate for a young relationship?"
However, make sure that you're still respectful of her desire for privacy in her relationships. If you go along to a movie with her and her date, sit at a distance, and don't listen in on their conversations. If she has access to social media or a cell phone, let her know if you're going to keep an eye on posts and texts, rather than doing it in secret and surprising her with what you know. Be a supportive, but not interfering, presence, and let her know that you are confident she can handle herself. Then, reevaluate the rules — and give her a little more space — as she gets older. What's appropriate for a 12-year-old on her first date won't be the right fit for a 17-year-old with a steady partner.
Most importantly, make sure she always knows that she can come to you, even if she breaks a dating rule. Maybe she's not supposed to be alone with a date or she's not supposed to be kissing anyone yet or maybe something happens that makes her uncomfortable or upset. You need to assure her that you will always be in her corner, and that she can always call or text you for a ride if a date goes bad, or talk to you about what happened after the fact. That way, she'll know she can count on you to help in any situation.
Respectfully learn about her crush or would-be date
Do you remember your own parents teasing you about a crush, or joking about "puppy love" when you went on your first date? Although they may have been intended in good fun, dismissive comments like this can make a girl feel like her early romantic and sexual feelings are "wrong" or silly. "Young love feels serious," says Dr. Lynn Ponton, a child and adolescent psychiatrist. "Kids want someone to hear them out and help them make sense of what they're experiencing — not to tell them it'll be over by tomorrow."
To let her know you take her feelings seriously, ask her questions about the person she likes and really listen to the answers, especially if you don't understand what she sees. Talking about what she admires about her crush provides a good opportunity to discuss what aspects of the person attract her — and whether they're enough to sustain a longer relationship. If she seems more enthused by the idea of dating itself than by a specific person to date, you can ask her why. Does she want to keep up with friends who are dating? Does it feel grown up to talk about her boyfriend or girlfriend? If so, she should understand that a relationship isn't something to tick off a checklist, and that it's better to wait until you find someone you genuinely care about before you start dating.
You should also be prepared to show your support if her crush turns out to be another girl. Lesbian and bisexual girls may feel like they're taking a big risk when they come out to you, even if you think of yourself as LGBTQ positive. Homophobia is still common, which is one reason why gay teens are four times more likely to attempt suicide than straight teens. However, Dr. Caitlyn Ryan and the Family Acceptance Project found that LGBTQ youth whose families affirm their sexual orientation are 50% less likely to attempt suicide than those with unsupportive families. So if she tells you her crush is a girl, don't express disappointment or tell her it might be a phase she'll grow out of. Rather, treat the conversation the same way you would if her crush were a boy and affirm how pleased you are that she is trusting you by being open about her feelings. Your support will also help armor her against negative attitudes she may encounter elsewhere.
Make sure she knows the warning signs of abusive relationships
From a young age, girls teased, harassed, or bullied by boys are often told, "I bet he like you!" In recent years, however, people have started reexamining the toxic message this often well-intentioned phrase sends, and we explore how this phrase teaches girls and boys to normalize unhealthy relationships in our article, Never Tell Her: "He's Mean Because He Likes You." To help set your Mighty Girl up for a lifetime of healthier relationships, it's important to stress that meanness is never an appropriate way to express affection and that they don't have to accept anyone's poor behavior. This is an especially important lesson to reiterate during the tween years when girls often start to receive more attention (both wanted and unwanted) from boys and can find it confusing to sort what is "just flirting" and what is crossing the line into harassment. (For an excellent book for tweens exploring this topic, check out Maybe He Just Likes You).
Once girls start dating, it can be all too easy to get caught up in an unhealthy relationship, especially during the early infatuation period. Giving your Mighty Girl information about the warning signs of toxic relationships — before she starts dating — can help her avoid some of the common pitfalls. Make sure she knows that jealousy or possessiveness isn't a sign that someone "really loves me," and that wanting to know where she is at all times or that she text updates constantly is controlling, not caring. She should also be on the lookout for a relationship that feels unpredictable or volatile. "Your partner is loving one moment and distant and unavailable the next," describes Peg Streep, an author who writes about psychology of women. "No matter how hard you try to figure out why, you can't."
Instead, let her know that in a good relationship you feel safe, even when you disagree. Psychiatrist Abigal Brenner says that "caring, kindness, support, encouragement, and empathy are the watchwords of a good and loving relationship." And abuse doesn't have to be "definitive" for her to decide that she doesn't want to continue a relationship; Brenner declares that some boundaries "cannot be crossed.... There is simply no room for rudeness, meanness, jealousy, insulting, degrading, blaming, guilting, criticizing, judging, or physically acting out." Once again, reaffirm for her that she can come to you if she experiences any of these behaviors or has any concerns. Tell her to trust her instincts when something seems off, and let her know you'll be there to back her up.
Be prepared to handle her first breakup
Most often, first love is followed by first heartbreak. Early relationships are often short, but the feelings associated with them are intense. It's important not to dismiss the way she feels; even if she only dated someone a few times, it still hurts when a relationship ends! In the moment, offer her comfort, and let her know that it's normal to feel sad or angry that things didn't work out. However, don't try to make her feel better by badmouthing the person she was dating. Doing so can shake her confidence and make her feel like you don't trust her judgement. Save any talk about there being "plenty of fish in the sea" until after the initial emotional rush is over; once she's able to process the idea, then you can introduce the concept that no one person is the key to her happiness.
If your Mighty Girl is the one who wants to do the breaking up, you can help coach her through this difficult discussion. Let her know that, while a breakup is always rough, there are ways to do it that are compassionate and kind, while still firmly establishing that the romantic relationship is over. Barring worries about her safety, she should have an in-person talk with her partner, and be honest and clear but not cruel; KidsHealth has some suggested scripts she can use to plan the conversation. And let her know that, while some breakups get unpleasant, it's preferable for people to end a relationship respectfully — and sometimes it's possible to even maintain a friendship later.
Let her know that romance should be wonderful!
Often our conversations about dating for tweens and teens focuses on the negative: rejection, breakups, dysfunctional relationships... It might make kids wonder why they should be interested in romance at all! So make sure that she knows that finding someone you care about and love to spend your time with should be a joyful discovery. Even in their early relationships, tweens and young teens can experience what psychologist Sol Gordon called Mature Love, which is "mutually enhancing and energizing"; as Judy Blume explored in her modern classic novel Forever... a relationship doesn't have to last a lifetime to be real. "[Dating] can be the ultimate confidence booster," Icard points out. "Plus, remember the thrill of your first crush? It's just fun."
Just like adolescence itself, being ready for the romantic world doesn't happen overnight. There will be steps forward and back, and you might find that she goes from doodling a name all over her notebook to declaring that dating is gross within days! If you follow these tips, though, your Mighty Girl will feel more prepared to start dating when she finds the right person. She'll know that she can establish the boundaries that are right for her, and that she can reach out to you if she needs advice. Most importantly, you'll have taught her that you view her emerging sexuality as a positive sign: a natural progression in her development out of childhood. There's no better way to support her as she takes the next step on her journey towards becoming an independent, empowered Mighty Woman.
Books To Teach Girls About Relationships and Dating
It's important for kids to understand that bodies have boundaries, and that everyone has a right to their own personal space. Jayneen Sanders, an experienced early years educator, provides simple and familiar scenarios — from giving a hug to pushing to get to the front of a line — to illustrate how "body bubbles" surround everyone and how to figure out when and if it's okay to cross those boundaries. Throughout, she empowers kids to speak up if their body boundaries have been crossed. Notes at the end include suggestions for adults reading the book with kids to further the discussion, building an understanding of respect and consent that will serve them throughout their lives.