Two new books for tweens explore the little-discussed but widespread problem of sexual harassment in middle school.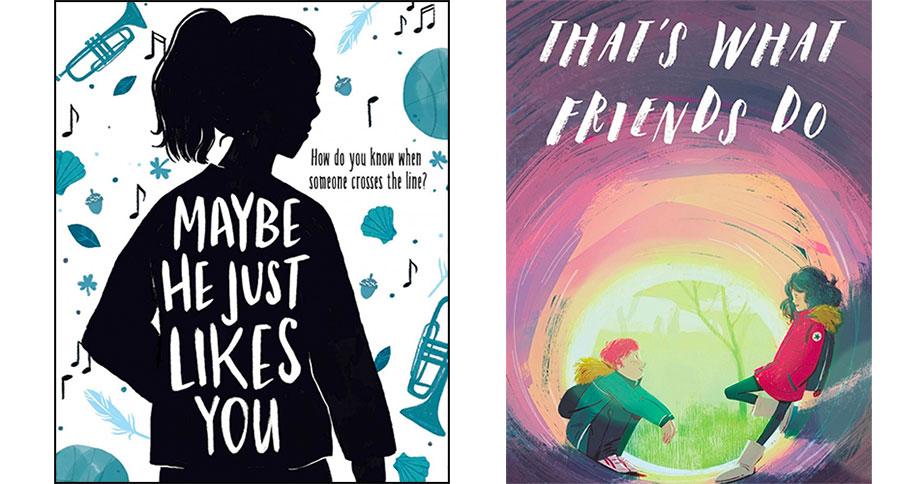 The rise of the #MeToo movement in 2017 brought much-needed attention to the widespread problem of sexual harassment of adult women. There has been little discussion, however, about the harassment of tween and teen girls by their peers, and how the way we respond to that harassment shapes what girls and boys think is socially acceptable. With a nationwide study finding that 56% of girls in grades 7 to 12 report experiencing sexual harassment at school, authors have recently began to explore this important topic in their works for middle grade readers. And, whether read together at home or at a book club or in a classroom, such books provide an excellent opportunity for parents and educators to start timely and essential conversations about harassment and boundaries with tween girls and boys.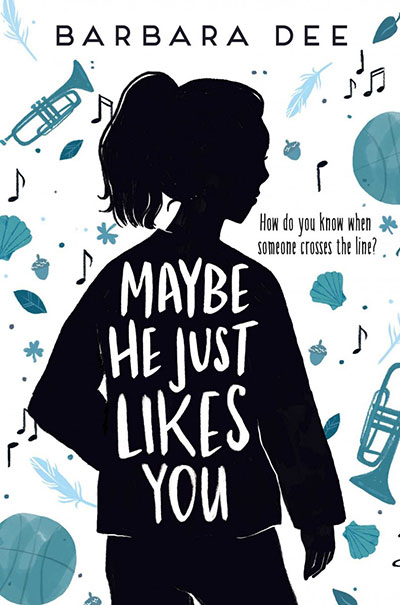 Author Barbara Dee says she felt compelled to write about sexual harassment after following the many #MeToo stories in the news. "I began wondering: Where does this behavior come from? When does it start?" she says. "The answer I kept finding was 'seventh grade' — but I didn't see any middle grade fiction on this topic."  So she decided to write one and the result was Maybe He Just Likes You. "The title came to me early in the writing process, and helped to focus the story," Dee says. "Those words... are so familiar and so dangerous."
In the book, Mila is confused when some of the boys give her an unwanted hug on the playground — a little too long and a little too tight. But they're just being friendly... aren't they? Except then there is more unwanted contact, and jokes that she doesn't find funny, and even a scorecard that turns touching her into a game. When she tells them to stop, they laugh. But Mila isn't even sure how to talk about what they're doing: she can't articulate to others, particularly adults, why it feels so wrong. Even one of her friends tells her the boys are "just flirting," while another friend tells her that she should report them to the administration for bullying. The whole situation leaves Mila feeling unsure, scared, and alone.
Although Dee was eager to explore the topic in a middle grade novel, she knew it would pose some challenges. "For many gatekeepers, acknowledging the sexuality of middle schoolers is taboo," she points out. "I had to strike a very delicate balance with this book: I had to keep the harassment PG-rated, but at the same time do justice to Mila's sense of violation.... The whole point of Maybe He Just Likes You is that this behavior does, in fact, occur in the safe, wholesome world of [middle grades] — and so for the purposes of this story, it needed to be resolved in a MG-appropriate way." She also wanted to highlight how witnessing what happens to Mila affects other students: "One thing I learned from interviewing a middle school guidance counselor for this book was that when sexual harassment happens in middle school, it violates not just the student being targeted, but the whole school community."
In the end, as Mia's confidence grows from karate classes, she feels ready to speak up — and when an especially cruel comment is the final straw, she's able to raise her voice and make sure the adults listen. Crucially, Dee says, the ending includes both consequences for her harassers that help them develop empathy for Mia's point of view, and adults acknowledging how their failure to discuss consent and boundaries played a part in what happened to her. "Even if middle schoolers are squeamish and uncomfortable, even if in some ways they seem too 'immature' for these topics, we can't postpone talking about concepts like consent and boundaries until high school," Dee asserts. "If we're going to stop the behavior,  we need to address it at inception."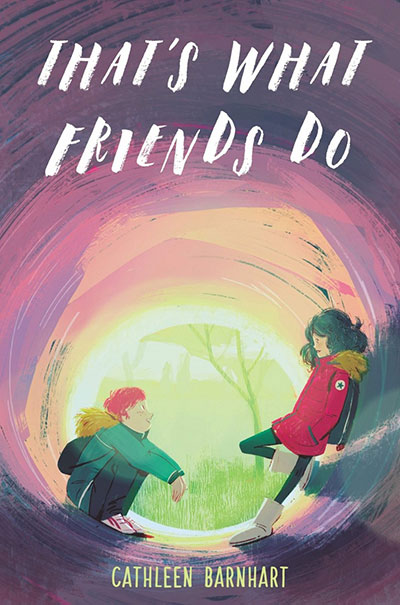 Another new title shows how boys who aren't corrected can get caught up in misogynistic, boundary-breaching culture. Cathleen Barnhart says she wanted to tell "the story of one seventh-grade girl's first #MeToo experience, told in alternating points of view by the girl, Sammie, and by her best friend, David, who's on the other side of that experience." She describes her book That's What Friends Do as "a story about learning to listen to your own, inner voice, and to be true to who you are... [about] the misunderstandings that lead to the #MeToo moment and the missed opportunities for communication and healing afterwards."
In That's What Friends Do, Sammie and David have been best friends for years — but recently David has developed a crush on Sammie and he doesn't know how to tell her about his new and confusing feelings. When David's mother makes him spend extra time with a new boy in town, Luke, David is impressed by how easily Luke seems to "flirt" with girls, but feels like he's competition when Luke targets Sammie. Meanwhile, Sammie is feeling like David has left her behind, and she's upset that he doesn't understand that she finds Luke's aggressiveness disturbing, not flattering. Worse, Luke eggs David and the other boys on try to touch Sammie in ways that make her uncomfortable. When David crosses Sammie's boundaries in a particularly dramatic way on the school bus ride home, Sammie will not only have to figure out how to raise her voice about the problem, but also figure out if it's possible to remain friends with him afterwards, while David will have to untangle how he can properly apologize for what he's done.
Barnhart wanted as many kids as possible to see themselves in the pages of That's What Friends Do. "This is the lived experience of so many middle school girls and boys," she says. "Even someone who hasn't had a #MeToo experience might have a friend who has.... I hope some kids say 'that's me,' to either Sammie or David's experience, and that the self-recognition gives them strength and courage." But she also hopes that adults will learn from the book about how to talk to kids about consent and boundaries, and equally importantly, how to see a situation through another person's eyes: "Books give children (and adults) a way to see a different path, other solutions to problems, other ways of behaving, and empathy."
Books About Teaching Boundaries and Respect at Every Age
It's important for kids to understand that bodies have boundaries, and that everyone has a right to their own personal space. Jayneen Sanders, an experienced early years educator, provides simple and familiar scenarios — from giving a hug to pushing to get to the front of a line — to illustrate how "body bubbles" surround everyone and how to figure out when and if it's okay to cross those boundaries. Throughout, she empowers kids to speak up if their body boundaries have been crossed. Notes at the end include suggestions for adults reading the book with kids to further the discussion, building an understanding of respect and consent that will serve them throughout their lives. For another of Sanders' books that empowers kids to assert their boundaries, check out My Body! What I Say Goes! for ages 3 to 7.