A Mighty Girl's top picks of new biographies about Mighty Women for adult readers.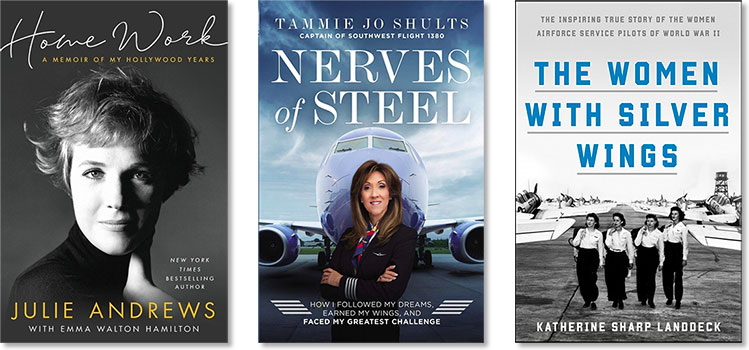 Moms can be an incredible source of inspiration, but that doesn't mean they can't use a little inspiration themselves! Stories of the incredible women of past and present aren't just great to share with young readers: they're also a great gift when you want to honor a special woman in your life. With that in mind, we've gathered a selection of 75 new biographies for adult readers in a blog post which tell the stories of Mighty Women, all perfect for Mother's Day gift giving!
The biographies featured, all of which were published in 2019 and 2020, showcase a diverse array of women from around the world in fields including science, entertainment, politics, athletics, and more. Some of the featured women are famous figures from the past, while others are women who are active today, boldly continuing to change the world. All of them have a fascinating story to tell and each one shows the power of an individual to make a difference in her unique way.
New Biographies and Memoirs For Adult Readers
Follow the incredible journey of the U.S. Women's Suffrage Movement with this exciting history by distinguished historian Carol DuBois! Beginning with the women's right's movements early years, and pioneering activists like Lucretia Mott, Elizabeth Cady Stanton, Susan B. Anthony, and Sojourner Truth, DuBois explores how the movement rose and fell; how the schism with the abolitionist movement generated vitriol and animosity between those who used to work shoulder to shoulder; and then introduces a new generation of champions like Carrie Chapman Catt and Alice Paul who helped make the 19th Amendment a reality. This authoritative history, released for the 100th anniversary of the 19th Amendment's ratification, is a stirring account of one of the most important movements in American history.