The Green Berets were one of the last assignments in the Army without any female soldiers since the Pentagon opened combat and special operations roles to women in 2016.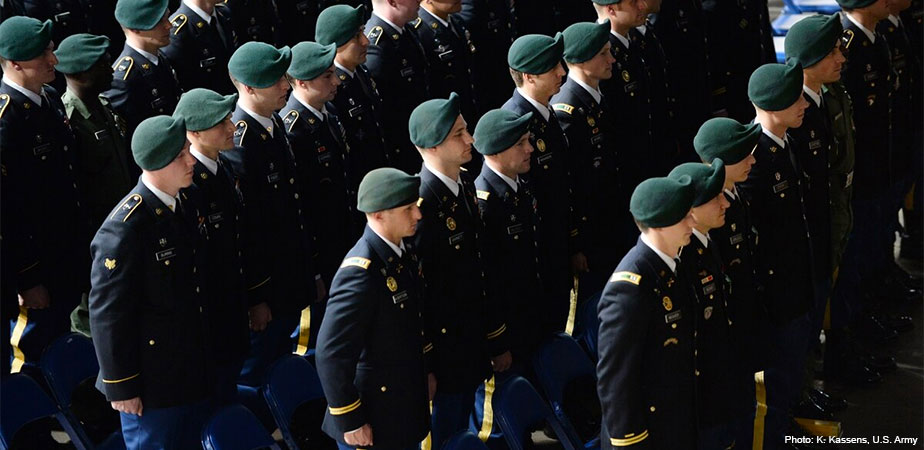 A National Guard soldier has become the U.S. Army's first female Green Beret since the Special Forces unit was formed in 1952! The woman, who cannot be named due to security concerns, recently completed the famously grueling Special Forces Qualification Course and received her Green Beret along with her classmates during a graduation ceremony last week in North Carolina. Her graduation was a particularly noteworthy milestone for women in the military since the Green Berets were one of the last assignments in the Army without any women since the Pentagon opened combat and special operations roles to women in 2016. "Half of the world that we have to deal with when we're out there, half of the people we have to help, are women," said retired Lt. Gen. Steve Blum, a 42-year Army veteran and 16-year Green Beret, when the unnamed soldier passed her initial assessment in 2018. "The days of men fighting men without the presence of women is long gone."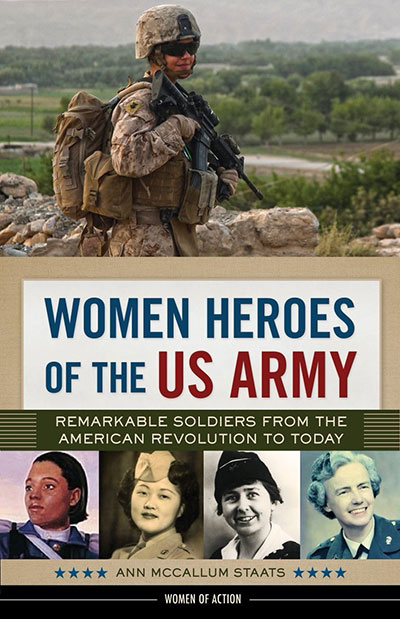 The Green Berets were formed in the early 1950s after the success of small commando units during WWII, which dropped into Nazi-occupied territory to support local resistance efforts. Today, the Special Forces unit specializes in unconventional warfare which covers a variety of missions ranging from special reconnaissance to counterproliferation of weapons of mass destruction and counter-terrorism to hostage rescue. To join the elite unit, candidates must first pass the Special Forces Assessment and Selection (SFAS), a notoriously difficult 24-day testing phase that includes running, swimming, and ruck marches, as well as tests of leadership and teamwork, all while operating on little sleep. If they pass the SFAS, they then need to pass the Special Forces Qualification Course, or Q-Course, which varies in length from 55 to 95 weeks depending on the soldier's area of specialization such as intelligence, engineering, communications, and medical.
While this soldier is the first woman to don a Green Beret, which may only be worn by members of the Special Forces, she isn't the first woman to successfully pass the Special Forces Q-Course; Captain Kate Wilder passed the Army Special Forces Officer Course in 1980 but her superiors prevented her from graduating. Initially, she says, her application to participate in the course was denied, but she argued her case: "I'd found that nowhere did it say it was a male-only course," she recalls. "At the time the combat-exclusion policy was in place barring servicewomen from any unit or job that was going to war. I told them in my paperwork that the policy did not apply in this case. I wasn't asking for a job in a combat unit, I was just looking for a slot in an Army school."
Although Wilder passed every single graded evaluation, the head of the school called her into his office the day before graduation to tell her she would not be graduating with her classmates. Livid, Wilder fought back, and the subsequent internal investigation concluded that she had been unjustly denied. Six months after she completed the course, she was assigned the "5 Golf" code for Special Forces officers, received a graduation certificate, and told that if she was assigned to a Special Forces unit, she would be entitled to wear a Green Beret. However, she never returned to a Special Forces unit and eventually transferred to the reserve until her retirement as a lieutenant colonel in 2003. After her graduation in 1980, Army regulations were changed to explicitly ban women from attending the course until the reforms by the Pentagon in 2016.
The new Green Beret, who "excelled throughout the course" according to a senior Army official, will join other pioneering women who recently made military history, including Sergeant 1st Class Janina Simmons, the first African American woman to graduate the prestigious U.S. Army Ranger School, and Captain Kristen Griest, the Army's first female infantry. Their successes have proven that women can excel in these male-dominated fields. "From here, you will go forward and join the storied formation of the Green Berets where you will do what you are trained to do: challenge assumptions, break down barriers, smash through stereotypes, innovate and achieve the impossible," Lt. Gen. Francis Beaudette, commander of Army Special Operations Command, told the graduates. "Thankfully, after today, our Green Beret men and women will forever stand in the hearts of free people everywhere."
Books About Trailblazing Military Women
The kids in this book declare, "Our moms are superheroes." Why? Well, because she flies to the rescue in her helicopter, trains a bomb-sniffing dog, or saves lives in the medical complex. Some moms build tall buildings, or get everything exactly where it needs to go. The fun illustrations and simple text make this a fun read to remind children of military moms just how special their job is — or to teach children who aren't familiar with the military about the many jobs that soldiers do. For a companion to this book featuring military dads, check out Hero Dad.