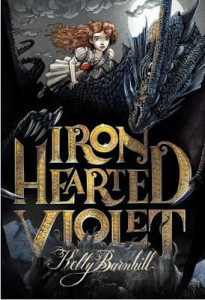 By Jennifer de Beer, A Mighty Girl Senior Research Intern
To visit our expanded "Read Aloud" collection, visit our special feature, found in our "Best of A Mighty Girl" section, on the Top Read Aloud Books Starring Mighty Girls.
"Storytime" typically evokes images of small children seated in a ring on the floor, or perhaps a parent & child cuddled together before bed. Whisked away into a world filled with dragons and magical spells, the nuances of friendships, or glimpses into another time and place, read aloud sessions open up a world of possibilities. Often, these shared stories allow children to engage in material that would be beyond their independent reading levels.
Solid and extensive research exists on the importance and positive effects of reading aloud to young children. A recent analysis of international data, conducted by the OECD, supports the strong link between oral language development and reading skills, and even goes so far as to say that nurturing such skills at an early age is directly related to success rates in later school years. The practice of reading aloud is widely encouraged by many from Day One (if not before!), and the benefits are plentiful: increased literacy, school readiness, stimulation of language development, imagination, and memory -- the list goes on. Reading aloud also provides a prime opportunity for bonding and strengthening the connection with the children in your life.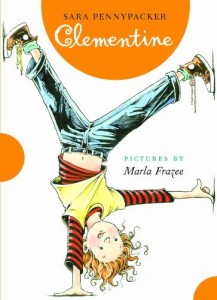 But what about with older children? Do the same principles still apply? Absolutely! Exposure to the written word -- whether read off of the page or heard out loud -- continues to be a prime indicator of success in school and in life. Moreover, the book content frequently provides excellent opportunities for presenting and discussing a wide variety of issues, ranging from those topics with immediate relevance in the lives of the listeners, to those subjects foreign and new.
Here at A Mighty Girl, we strongly embrace the value of reading aloud for all of its practical merits, but just as importantly for introducing high-quality Mighty Girl literature into the lives of children everywhere. Stories highlighting strong, capable, confident girls, and addressing the complex world of issues that she will encounter, are themes that all children need and deserve to hear. What better way to do so than to be enthralled by the magic of a story shared with others?
Our latest A Mighty Girl read aloud collection features a broad assortment of books, selected especially for their ability to translate into a read-aloud setting. This collection is a revised version of an earlier list, and effectively doubles the options to a whopping 150 books! All of the suggestions are appropriate for elementary-age children, and many would do well for older children reading on their own.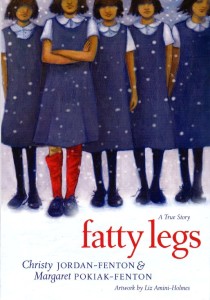 As you peruse the Top 150 Read Aloud Collection, you will find a variety of genres represented. There are many Classics, featuring familiar favorites such as Ramona, Heidi, Pippi, Jo March and Scout Finch. Experience the joy of sharing a childhood favorite with a new generation! Anne Shirley, Mary Lennox, and Fern are also in the mix, among others.
You will notice a wide assortment of books that take you back to a particular episode in history. Visit the world of the Ojibwe people in the mid-1800s in The Birchbark House, or read the engaging diary of a young girl living in the year 1291 in Catherine, Called Birdy. Journey to Jo'burg: A South African Story illustrates the experiences of a family living under South Africa's apartheid rule, while One Crazy Summer is set during the height of the U.S. Civil Rights Movement and Black Panther activity of the 1960s.
Our Fantasy / Adventure selections will let you immerse yourself and your listening companions into an alternate reality, where kingdoms reign and science fiction dominates, and the daring escapades of courageous girls are sure to bring things back into balance. Where the Mountain Meets the Moon is a newly-crafted folk tale, while The Search for WondLa explores a realm of robots and space-age inventions. Books like Summer and Bird and The Girl Who Circumnavigated Fairyland in a Ship of Her Own Making will each bring you from a world you recognize into one that is entirely new, and filled with creative turns.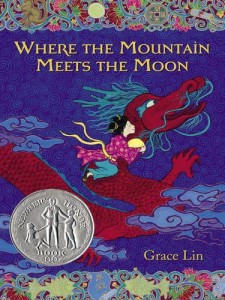 If you are interested in works from our very popular Independent Princesses collection, you will find multiple picks that provide examples of the princess archetype — with a twist. As is our tradition, none of these stories will endorse the "damsel in distress" or sidekick roles. Instead, be regaled by tales of clever, witty and brave young royals who step forward in times of challenge and risk in order to seek out solutions. Books like Iron Hearted Violet, Princess Academy, and Dealing with Dragons will not disappoint.
Amongst our Contemporary Fiction picks, delve into subjects that may mirror current issues in the lives of your listening companions, or those that will open a window into the experiences of others, near and far. Younger listeners will be enamored with the humor and antics of Gooney Bird Greene, Year of the Dog, and Clementine. Older listeners will be drawn in by the lives of the characters in Emma-Jean Lazarus Fell Out of a Tree, The Whole Story of Half a Girl and Rules.
Surely, there is something for everyone to be found in this newly-revised collection of the Top 150 Read Aloud Books! We encourage you to take a trip down memory lane, or find new material to share with your curious reading partners. So, grab your Mighty Girl(s) and get ready to read!
Recommended Read Aloud Resources