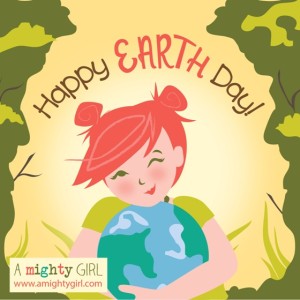 By Lili Sandler, A Mighty Girl Senior Research Intern
Happy Earth Day! Earth Day is celebrated on April 22nd in almost 200 countries all over the world as a day to support and protect the Earth. Many communities have volunteer opportunities during the entire week -- often referred to as Earth Week -- so that individuals can take part in environmental activities to help care for the Earth.
At A Mighty Girl, our Earth Week focus is on the Mighty Girls and women of the environmental movement. How have girls and women contributed to our global understanding of ecology, recycling, alternative energies, and many other environmental issues? More ways than you can count!
Below you'll find many of our favorite books and films about real-life environmentalists to share with the eco-kids in your life! And, if you missed the first two blogs in our Earth Day series, you can learn more great fictional stories about the environment starring Mighty Girl in our post on Ten Mighty Girl Books to Inspire Young Environmentalists and about toys to teach children about the environment in our post on post on Eco-Toys, Games, and Gear for Green Girls.
ENVIRONMENTALISTS FINDING THEIR WAY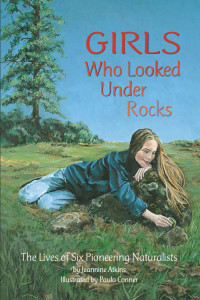 In Heroes of the Environment, published by the National Resources Defense Council for ages 9 and up, your Mighty Girl can learn about twelve different everyday people who went above and beyond to do their part for the environment. Included is a young woman who is working hard to get coal power replaced with wind power in Appalachia; a teenaged girl in California who successfully fought to keep a pipeline from pumping explosive gas through her neighborhood, and many more. A fabulous book to remind young people of Margaret Mead's wise words which still hold true: "Never doubt that a small, group of thoughtful, committed citizens can change the world. Indeed, it is the only thing that ever has."
Know a girl who picks up sticks, digs in the dirt, and picks up rocks? Then this is the book for her! In Girls Who Looked Under Rocks: The Lives of Six Pioneering Naturalists, author Jeannine Atkins shares the stories of remarkable women whose childhood interest in all things nature evolved into a lifetime of investigating, exploring, and caring for the Earth. Included in this book are well-known women such as Jane Goodall and Rachel Carson, and also lesser-known naturalists such as Miriam Rothschild and Anna Comstock. Recommended for ages 10 and up, this is an inspirational read for any future naturalist!
EVERYONE CAN HELP TO PROTECT THE PLANET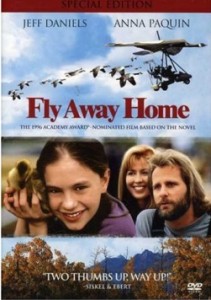 Oil spills are one of the worst things that can happen to an ecosystem. One eleven year-old girl took the initiative to contact the Audubon Society and offered to sell her bird painting in order to raise money for the Gulf oil spill recovery effort. In Olivia's Birds: Saving the Gulf, you can learn all about young Olivia Bouler and how she managed to raise $175,000 to save birds effected by the oil spill. Illustrated with her bird paintings, this book also includes loads of information about birds. Recommended for ages 5 - 12.
Another story of a girl and birds, the film Fly Away Home shows a 13 year-old girl who adopts and cares for a flock of geese. She and the geese become so close, that she ends up teaching them to migrate by flying an ultralight aircraft across several states! Inspired by a true story and recommended for ages 8 and up, this movie also features an evolving -- and lovely -- father-daughter relationship.
One person can do so much, and in Nobody Particular: One Woman's Fight to Save the Bays we meet a woman who did just that. Diane Wilson was a shrimper in the same Texas waters where her family had worked for generations, and where chemical plants were dumping their waste. Ms. Wilson worked hard against injustice, and never gave up. Recommended for ages 9 - 13, this book was written and illustrated by Caldecott Honor artist Molly Bang.
Another true story of a woman who challenges a corporation guilty of polluting a water supply, the movie Erin Brockovich is both funny and poignant. The title character, Erin Brockovich, is a single mom of three, trying to support her kids and herself when she uncovers a massive law suit that not only changes her life, but helps to protect others and their environment as well. Starring Julia Roberts, this film is recommended for ages 15 and up.
ECO-SCIENTISTS
The Elephant Scientist introduces the reader to the life and work of zoologist Caitlin O'Connell. With stunning photographs, this book delves into the lives of both Ms. O'Connell and her subjects, the massive but graceful African Elephants. Winner of many awards and accolades, this book is recommended for ages 9 and up.
Dian Fossey spent eighteen years researching the mountain gorillas of Rwanda and the Congo. Full of breathtaking photos of the animals and landscapes, Light Shining Through the Mist: A Photobiography of Dian Fossey also includes snippets from her journals. Fossey's efforts to help protect the gorillas from poaching were instrumental in the animals' survival to this day. Recommended for ages 9 - 12.
For a slightly older audience (13 and up), the film adaptation of Dian Fossey's life, Gorillas in the Mist stars Sigourney Weaver in an Oscar-nominate performance. A beautiful movie, Gorillas in the Mist was nominated for five Academy Awards.
MIGHTY ENVIRONMENTALISTS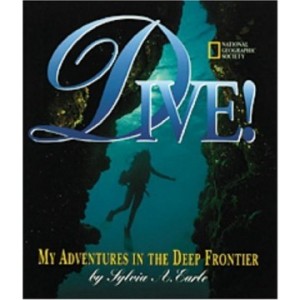 Sylvia Earle, oceanographer and advocate for the ocean and its inhabitants, wrote this enthusiastic ode to the ocean, Dive: My Adventures in the Deep Frontier. Packed with interesting, factual details as well as compelling anecdotes, Dive is recommended for ages 8 - 12. In a more recent biographical picture book, Life in the Ocean: The Story of Oceanographer Sylvia Earle, Dr. Earle's life and work is shown with gorgeous pictures, this time for a younger audience. Perfect for the future oceanographer, both of these books are beautiful and fascinating.
Perhaps the most well-known primate scientist of all time, Jane Goodall has spent more than 45 years studying the chimpanzees of Tanzania. She also established the Jane Goodall Institute, which works globally to protect chimpanzees, and also to create conservational programs in Africa. Many children's books have been written by and about Goodall, and you can find our favorites within our Jane Goodall Collection.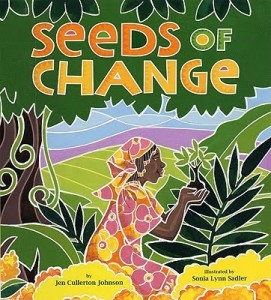 Winner of the Nobel Peace Prize, Wangari Maathai worked tirelessly on the reforestation efforts in her native Kenya. She founded the Green Belt Movement, an environmental organization devoted to reforestation, conservation, and women's rights. To browse our favorite books on Maathai, check out our Wangari Maathai Collection.
Many credit the biologist Rachel Carson with helping to launch the environmental movement in the United States due to her 1962 publication, Silent Spring, which discussed the detrimental effects pesticides have on the environment. A Might Girl if there ever was one, several books about Carson, her work, and her life can be found within our Rachel Carson Collection.
While Earth Day only comes once a year, we have no doubt that the Mighty Girls in your life are keen to protect our Earth the best they can every day. We hope that this selection of books helps to inspire them, and to show them that anyone can work to make our planet an even better place to live. Happy Earth Day!
Additional Resources