As head of NASA's human spaceflight program, Kathy Lueders will oversee the Artemis program which plans to land a woman on the moon in 2024.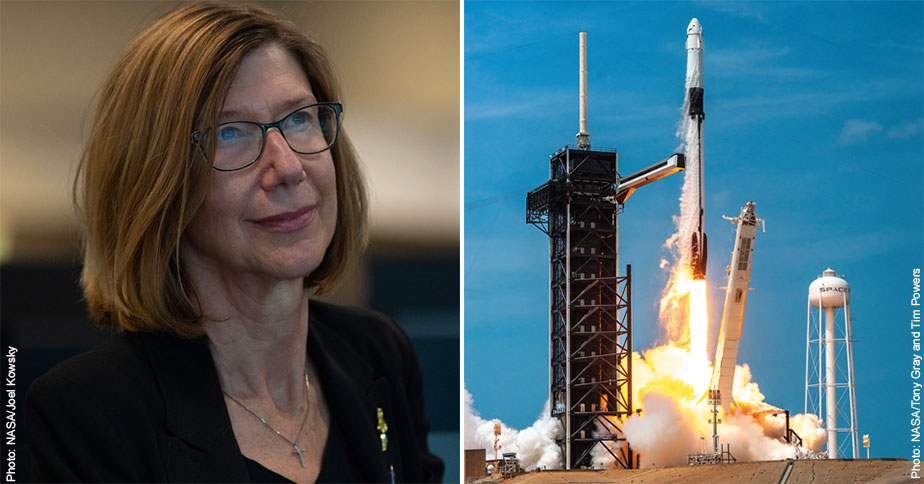 Kathy Lueders, the NASA official who oversaw the historic SpaceX astronaut launch last month, has been named the new head of NASA's Human Exploration and Operations Mission Directorate! In this role, Lueders will lead all of NASA's human spaceflight programs, including the Artemis moon program which plans to land the first woman on the moon in 2024. NASA Administrator Jim Bridenstine praised her appointment in a statement, observing: "Kathy gives us the extraordinary experience and passion we need to continue to move forward with Artemis... and achieve the ambitious goals we've been given."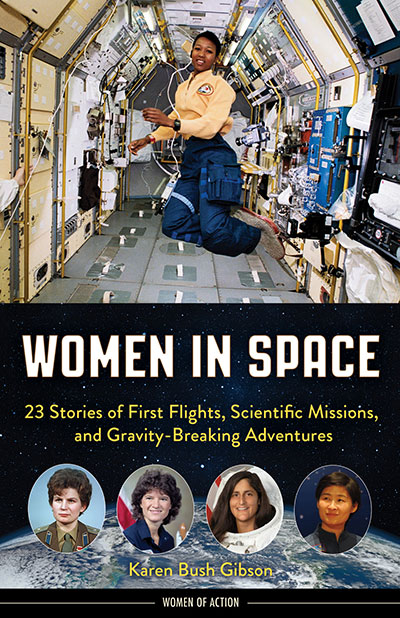 When Lueders, who has been working at NASA since 1992, was an undergraduate at University of New Mexico, her initial interests were in finance and she had dreams of working on Wall Street. In her senior year, however, she discovered a love of engineering and earned a Bachelor of Science and Master of Science in industrial engineering from New Mexico State University.
In 1992, Lueders began working with NASA at the White Sands Test Facility in New Mexico where she was only the second woman to work at testing facility.  There, she managed the Shuttle Orbital Maneuvering System and Reaction Control Systems Depot. She went on to work at NASA's International Space Station (ISS) program where she helped coordinate robotic cargo shipments to the ISS as a transportation integration manager.
Since 2014, she had led NASA's Commercial Crew Program, which involves partnering with private businesses to develop craft that can transport astronauts, a project that became increasingly important when the space shuttles were retired in 2011. Since then, American astronauts have been dependent on Russian spacecraft to reach the ISS. NASA envisioned commercial craft becoming the new transportation method for American astronauts, as well as a key element of future planned space missions to the Moon, Mars, and potentially even further.
As the Commercial Crew Manager, Lueders oversaw NASA grants to organizations like Boeing and SpaceX, and ensured that proposed craft would meet all of NASA's safety and certification requirements. Last month, Lueders oversaw SpaceX's Crew Dragon spacecraft flight, which took astronauts Robert L. Behnken and Douglas G. Hurley to the space station and marked the return of human spaceflight to the U.S. for the first time in a decade. Before the launch, Lueders praised the commercial partners who have been working on developing NASA's next generation of space flight technology. "You can never sell this NASA and SpaceX team short," she declared. "They've accomplished miracles for me."
As the new director of the human spaceflight office, Lueders will be at the forefront of NASA's plans for crewed missions beyond Earth's orbit, which include the Artemis mission, a Mars mission to take place in the 2030s, and potentially the development of an off-Earth economy that includes more frequent human travel into space. "We have our sights set on the Moon and even deeper into space," Bridenstone asserted, "and Kathy is going to help lead us there."
Books About Space-Loving Mighty Girls and Women
This pigtailed Baby Astronaut is ready for liftoff! She and her crew put on space suits and helmets before they blast off. Once she's in orbit, she'll explain why astronauts float (and even how they sleep.) Then, she'll conduct experiments: Can ants live in space? Yes! Can plants grow in space? Yes! This adorable board book from the Baby Scientist series, which also includes the book Baby Botanist, is perfect for curious babies and toddlers.