Eliza Schuyler Hamilton outlived her famous husband Alexander by fifty years and went on to make her own mark on history.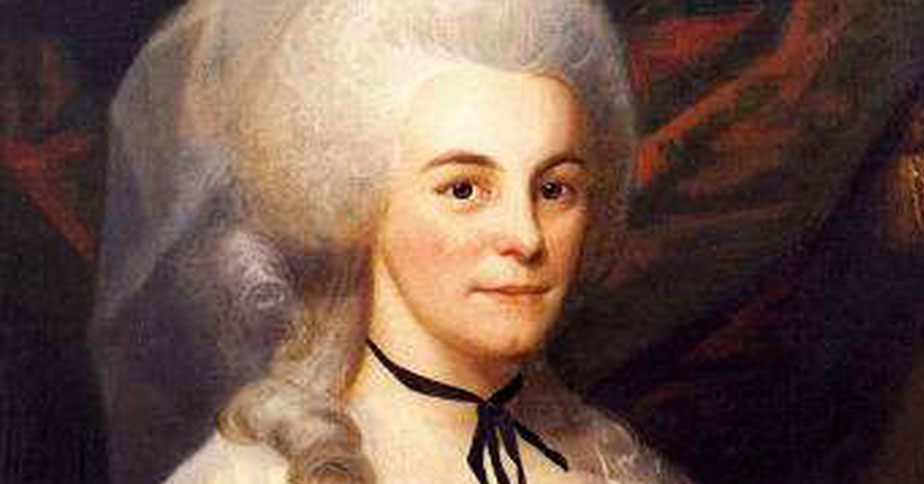 Many people have heard of Elizabeth (Eliza) Schuyler Hamilton from the Lin-Manuel Miranda musical Hamilton about her husband Alexander, but most know little of the life and legacy of this influential Founding Mother. Eliza lived for 97 years — and outlived her famous husband by 50 years — during a tumultuous period that included the American Revolution and the establishment of American government and democracy, as well as personal dramas and tragedies, including the deaths of both her oldest son and her husband in duels. Despite it all, she went on to devote her life both to preserving Alexander's legacy and to charitable causes, including the creation of the first private orphanage in New York City, even while her own family struggled with financial hardship. "I think anyone else would have been broken," says Ron Chernow, the author of Alexander Hamilton, the biography that inspired the hit musical. "Not only did she live, she prevailed."
The daughter of prominent New York Senator Philip Schuyler, Eliza was born in Albany, New York on August 9, 1757 and was well known as both a child and a young woman for her strong will and character. She married Alexander Hamilton in 1780, and she was integral in his political career. She frequently assisted him with his writing, including acting as an intermediary between him and the publisher for the Federalist Papers, and sitting up late as he wrote Washington's Farewell Address so that he could read segments of it aloud to her.
Eliza also supported Alexander's efforts to found the African Free School to educate children of slaves and free blacks in New York City.  The school was an initiative of the anti-slavery New York Manumission Society of which Alexander was a prominent member (Eliza was not permitted to join the male-only organization herself). Having grown up in a wealthy family, which like most major landowners of the time, owned slaves, Eliza grew to view slavery as a great sin. After the death of her father in 1804, Eliza and her brothers and sisters freed the remaining enslaved people on the Schuyler family estate.
During their 24-year marriage, Eliza and Alexander had eight children over a twenty-year period so much of Eliza's time was spent caring for their large family. Their marriage was severely shaken, however, in 1797 by the Reynolds Pamphlet in which Alexander admitted to a year-long affair and the subsequent scandal which ensued. In response to this revelation, Eliza, who was pregnant at the time with their sixth child, moved with the children to her parents' house in Albany. Over time, Eliza and Alexander reconciled — only for him to be killed in a duel with Aaron Burr in 1804, just two years after their oldest son, Philip, died in his own duel.
Alexander's debts left Eliza in a difficult position after his death, especially with seven children to care for, and she was still grieving the death of Philip, as well as her mother and father who had both recently died. In an act of compassion, when her house in upper Manhattan was sold at auction to help cover those debts, Alexander's executors purchased it so that they could sell it back to her at half the price. Eliza scraped together the funds and drew on every scrap of her resourcefulness to keep going during these lean times. Her son James later remembered her as "a great economist and most excellent manager" who sewed undergarments for the children to help stretch funds.
Eliza turned that same keen eye for management to her charitable work. She continued her work with the Society for the Relief of Poor Widows with Small Children, which she had joined in 1798. She was also inspired by her husband's experience as a child orphan to co-found the Orphan Asylum Society in 1806, which established New York City's first private orphanage. She served as the second directress, equivalent to the organization's vice president, until 1821, and as the first directress for 27 years after that. In both roles, she raised funds and purchased or collected the supplies needed for the orphanage — but she also supervised the care and education for the children. She only left the organization when she moved away from New York in 1848; in her 42 years with the Society, she had been responsible for an estimated 765 children. Her impact on child welfare carries on to this day as the Orphan Asylum Society, now known as Graham Windham, continues to serve thousands of children in need annually.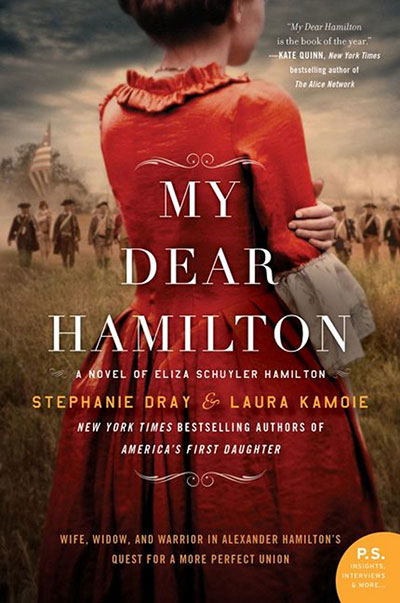 In the years following Alexander's death, Eliza also fought to maintain his legacy. After the scandal of the Reynolds Pamphlet, Alexander had fallen out of political favor, and now his previous rivals were working hard to minimize his contributions. James Madison had written a draft of a similar address in 1792, when Washington contemplated retiring at the end of his first term in office; many were now arguing that Madison was the primary author. Eliza was able to prove that Alexander had rewritten that draft to such a significant extent that the work was primarily his. She also collected his papers and letters, and had them edited by her son John Church Hamilton. She then petitioned Congress to publish Alexander's works and add them to the Library of Congress to ensure they would exist in perpetuity.
Eliza's efforts to preserve and honor Revolutionary history also extended to other heroes of the period. The questionnaires she sent to Alexander's colleagues to learn more about his work provided a detailed look at the Revolutionary War and the first years of their new country; John Church Hamilton's book History of the Republic of the United States America drew heavily on her work and knowledge. When a national monument to George Washington was proposed, she also helped former First Lady Dolley Madison raise funds to begin its construction and attended the cornerstone-laying ceremony on July 4, 1848. She was a little more than a month away from her 91st birthday.
Eliza outlived her husband by 50 years, and died in 1854 in Washington, D.C., at the age of 97. It is thanks to her work that we know so much about Alexander Hamilton and his contributions to early America. "Her efforts made it easier to research Alexander's life, because after his death, his enemies were in power," explains Chernow. "Elizabeth was working against the political system of the time, and time itself." For all of her work to raise up the legacy of her husband and other heroes of the American Revolution, however, she was exceedingly humble about her many personal accomplishments. In response to praise for her decades of work with orphans, Elizabeth simply stated: "My Maker has pointed out this duty to me, and has given me the skill and inclination to perform it."
Books About Elizabeth Schuyler Hamilton
As a child, Elizabeth Schuyler learned that even a small seed could grow into something big — if it had the support it needed to thrive. Her loving parents and sisters gave her strong roots which allowed her intelligence and compassion to grow along with her. In this lyrical, fictionalized account of her life, young readers will learn how those principles guided her as she met and married Alexander Hamilton, lived through one of the most tumultuous parts of American history, and established a legacy all of her own through her devotion to charity and public service. This elegant portrait of Elizabeth Schuyler Hamilton will inspire kids to imagine what small seeds they could help to grow.