Joanna Cole's bestselling series starring the beloved Ms. Frizzle, which sold more than 93 million copies, made science fun for generations of kids.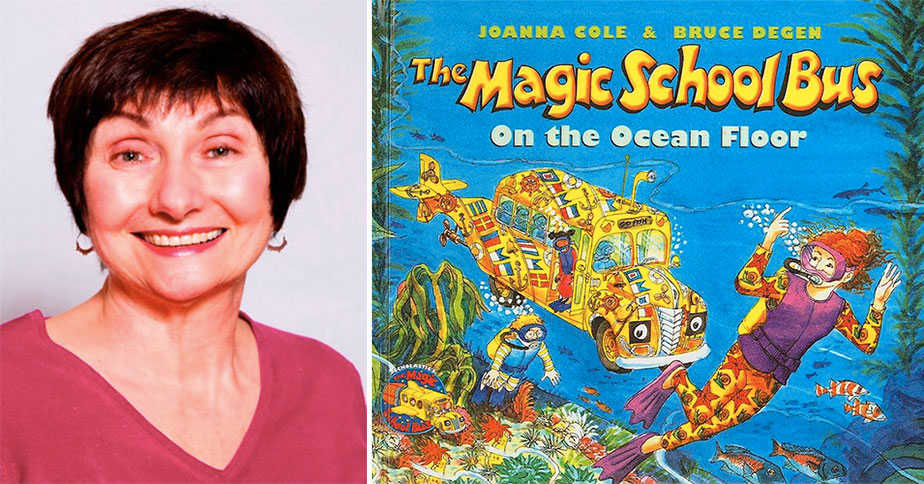 Joanna Cole, the author of the beloved The Magic School Bus book series which made science fun for generations of kids, died this week of idiopathic pulmonary fibrosis at the age of 75. Through her books, Cole aimed to make science fun for kids as they followed the adventures of a group of schoolchildren taking field trips on their 'magic school bus' everywhere from outer space to the inside the human body — all led by their exuberant, red-haired teacher Ms. Frizzle. In the decades since the first book was published, The Magic School Bus has grown to include a variety of books, an animated TV show, a series of science kits; and, this year, plans for a live-action movie adaptation. "Joanna Cole had the perfect touch for blending science and story," Scholastic chairman and CEO Dick Robinson said when announcing her death on July 15. "Joanna's books, packed with equal parts humor and information, made science both easy to understand and fun for the hundreds of millions of children around the world."
Born in Newark, New Jersey in 1944, Cole grew up with a deep curiosity about science. Her teachers further fostered that interest, including her memorable fifth-grade teacher who Cole said was very much like Ms. Frizzle in spirit. "She loved her subject," she recalled in an interview. "Every week she had a child do an experiment in front of the room and I wanted to be that child every week." Her favorite book was Bugs, Insects, and Such, a gift from an aunt who noticed how much Cole enjoyed watching insects in the backyard. She received a bachelor's degree in psychology from the City College of New York and became a librarian at a Brooklyn elementary school, but before long, she was writing books for children as well as lending them. Her first book, Cockroaches, was published in 1971. She chose the subject because she had observed that no children's books had been written about roaches and, as she told her publisher, "I had ample time to study the creature in my low-budget New York apartment!"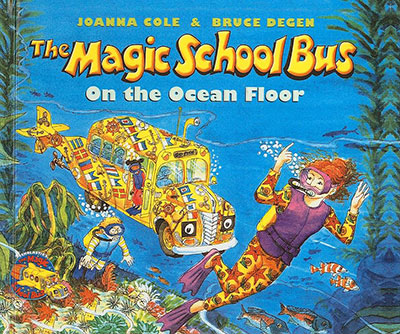 By 1980, Cole was writing for children full-time, and her knack for creating stories at the right emotional level for the age of their readers — and her gift for writing about science — attracted the interest of Scholastic, a children's publisher that had been receiving frequent requests from teachers for more kids' books about science. Scholastic approached Cole and artist Bruce Degen about creating a book series combining science with humorous kid-oriented storytelling.  Cole started writing the first The Magic School Bus book in 1985, but recalled in an interview how nervous she had been about beginning the first one. "I couldn't work at all. I cleaned out closets, answered letters, and went shopping — anything but sit down and write," she reflected. "But eventually I did it, even though I was scared."
When the first book, The Magic School Bus At The Waterworks was released in 1986, it was an immediate hit. Over the next thirteen years, as they released the first ten books in the series, Cole and Degen spent a little over a year working together on each one. By 1994, the books were adapted into The Magic School Bus TV show starring Lily Tomlin as Ms. Frizzle, bringing The Magic School Bus to even more kids. The book series also continued to expand, incorporating leveled readers, early chapter books, and more. Today, the original bestselling series has sold more than 93 million copies in 13 countries.
Cole, who lived in Sioux City, Iowa, was still writing The Magic School Bus books shortly before her death; the next book in the series, The Magic School Bus Explores Human Evolution, is set to release at the end of this year. "I think for Joanna the excitement was always in the idea. What? Why? How?", observes Degen, her long-time collaborator. "Every page was so complicated we had to make decisions: how to make it work. Could it work? And we did. Together.... Everyone who knew her, worked with her, loved her, knows what a loss it is."
Books, Kits, And Costumes For Magic School Bus Fans
Young fans of The Magic School Bus and Ms. Frizzle will love this officially licensed costume from Fun Costumes that lets them look just like their favorite character! This 100% polyester dress has blue satin printed with stars, planets, and rockets, and includes a white collar, cuffs, and waist detail. Older kids can check out this Ms. Frizzle child costume for ages 5 to 12, while teens and adults can get this Ms. Frizzle costume dress.
Buy:
Amazon.co.uk
(Unavailable)
Amazon.com.au
(Unavailable)