The 17-year-old Swedish climate activist was awarded the 2020 Gulbenkian Prize for Humanity this week.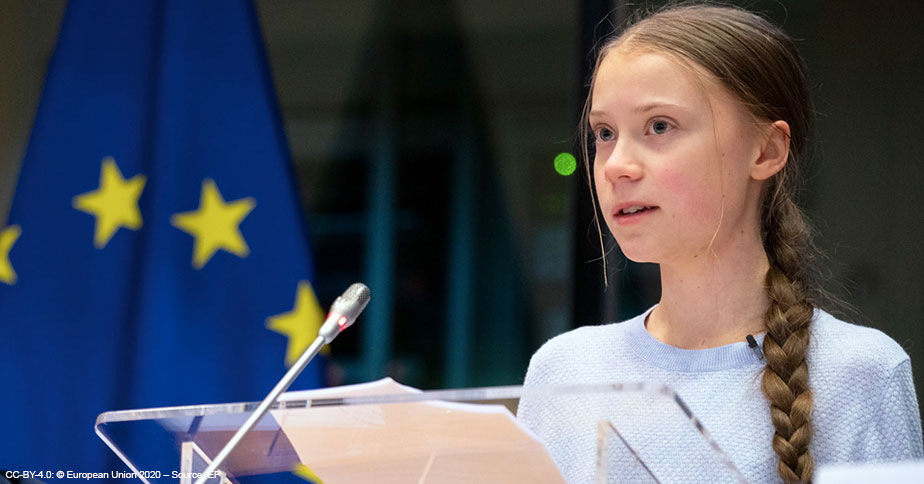 Greta Thunberg, the Swedish teen activist who founded the Youth Strike for Climate Movement,  was awarded the 2020 Gulbenkian Prize for Humanity this week!  "[Greta] gave voice to the concerns of young generations about their future, which is at risk due to global warming," the Gulbenkian wrote in a statement about the prize. "Her global influence is unprecedented for someone of her age." The 17-year-old was selected from a field of 136 nominees from 46 countries for the prize which recognizes people for their contribution to climate change mitigation and adaptation. The award comes with a $1.15 million prize (€1 million), which Greta has already pledged to donate to a number of environmental causes. "I'm extremely honoured," she wrote on Twitter. "My foundation will as quickly as possible donate all the prize money of 1 million Euros to support organisations and projects that are fighting for a sustainable world, defending nature and supporting people already facing the worst impacts of the climate- and ecological crisis."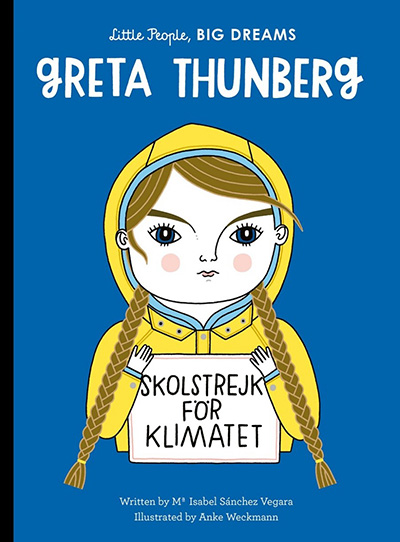 Greta began her climate activism in 2018 when she started her skolstrejk för klimatet (school strike for climate), during which she skipped school every Friday to protest outside the Swedish parliament demanding action on climate change. Other students soon joined her protest, and Fridays for Future protests began taking place worldwide. The momentum led to two mass protests; an estimated 1.4 million students in 125 countries turned out for the first Global Climate Strike in March 2019 and six million people participated in last September's climate strike actions that took place in 4,500 locations in 150 countries.
Greta has also had the opportunity to meet with — and challenge — world leaders on multiple occasions while speaking at global summits, including at the World Economic Forum in Davos and the United Nations Climate Action Summit. During her memorable speech at the United Nations, she told the assembled leaders: "You are failing us. But the young people are starting to understand your betrayal. The eyes of all future generations are upon you... Right here, right now is where we draw the line. The world is waking up. And change is coming, whether you like it or not." In recognition of her tremendous impact, Greta was nominated for the 2019 Nobel Peace Prize and was named Time Magazine's 2019 Person of the Year.
This new award isn't the first time Greta has contributed prize money to important causes. In April, she received a $100,000 award from Danish anti-poverty charity Human Act, which she donated to a new UNICEF campaign to protect children from the impact of the coronavirus. UNICEF is working to fight the coronavirus directly in vulnerable communities by supplying essential supplies like soap, masks, and protective equipment. It also aims to help the up to 66 million children expected to fall into poverty around the world as a result of the pandemic by addressing the effects of lost income, school closures, and more. "Like the climate crisis, the coronavirus pandemic is a child-rights crisis," Greta said when announcing her donation. "I'm asking everyone to step up and join me in support of UNICEF's vital work to save children's lives, to protect health and continue education."
Since receiving news of the Gulbenkian Prize, Greta has already announced the first two donations:  $115,765 (€100,000) each to the SOS Amazonia Campaign led by Fridays For Future Brazil to tackle Covid-19 crisis in the Amazon and to the Stop Ecocide Foundation to support their work to make "ecocide" or the mass destruction of nature an international crime. She says that she'll be making additional donations in the coming weeks through the newly formed Greta Thunberg Foundation. Greta says she is incredibly grateful for the award and for the chance to contribute to causes that matter to her. "That is more money than I can begin to imagine," she said on Twitter. "This means a lot to me, and I hope that it will help me do more good in the world."
Children's Books About Greta's Life and Work
Introduce young readers to Greta Thunberg's inspiring work on behalf of the environment with this allegorical picture book! Greta lives in a beautiful forest that's threatened by Giants, who chop down trees to make bigger and bigger cities. She wants to help the animals of the forest — and make the Giants see what they're destroying — but she's not sure how to do it. Kids will enjoy this fairy tale-like story and be intrigued to read the section in the back about Greta's ongoing fight and how they can help.
Buy:
Amazon.com.au
(Unavailable)