Lillian Kay Petersen of Los Alamos, New Mexico developed a tool to help aid organizations better plan for food shortages by using satellite data to predict crop harvests early in the growing season.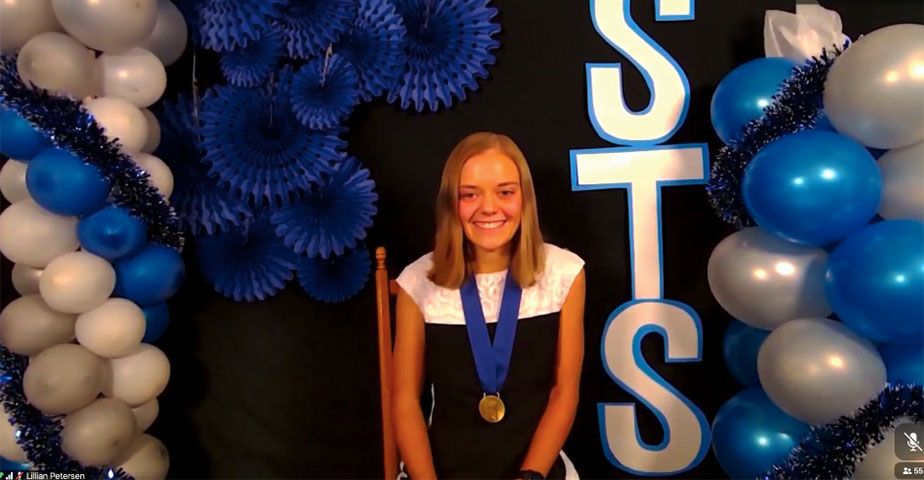 For 17-year-old Lillian Kay Petersen, the impact of hunger on children has a personal face: "Nine years ago, my family adopted my three younger siblings, all of whom faced food insecurity in their childhoods," she explains. "I have watched my younger siblings struggle with the lifelong effects of malnutrition." Inspired by her siblings' experience, Lillian developed a tool to help aid organizations better plan for food shortages by using satellite data to predict crop harvests early in the growing season. Her tool yielded such impressive results that she was awarded the $250,000 top prize in the Regeneron Science Talent Search, the United States' oldest and most prestigious science and math competition for high school seniors. The Mighty Girl from Los Alamos, New Mexico is thrilled by the honor and the potential of her research to help children facing food insecurity around the world so "they don't face malnutrition and lifelong consequences."
One of the biggest challenges facing aid organizations is knowing where the food supplies will be needed in any given year, which depends on the success or failure of each season's harvest. After reading about the devastating 2015 drought in Ethiopia, Lillian wondered if computer modeling could help predict crop yields as conditions changed. "18 million people were at risk of starvation [during the Ethiopian crisis]," she recalls. "I became motivated to help aid organizations respond to droughts in real time." Lillian, who had started learning programming in the fifth grade, theorized that computer modeling using satellite imaging and weather data could be used to make predictions about where crops would thrive and where they would fail.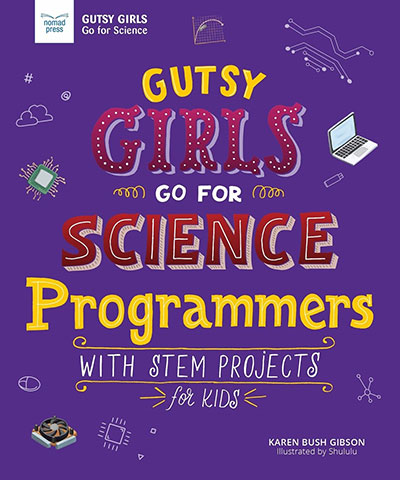 Since she knew she wanted to work with real-time data, Lillian says that she "specifically started working with satellite imagery in the summer after my sophomore year." Figuring out how to apply her model to food-insecure areas was very challenging, however; "it took me a really long time to figure out what worked and what could predict crop yields in Africa," she observes. To develop her tool, she started by using daily satellite data for known crop growth in the United States to validate her scientific model. Lillian then created a model to predict crop yield in every country in Africa three to four months before the harvest using satellite imagery. She later confirmed that her predictions had a high level of accuracy against reported yields.
In a scientific paper entitled "A Novel Computational Tool to Inform Cost-Effective Nutrition Interventions in Sub-Saharan Africa" that she published in a peer-reviewed journal, Lillian observed that her model could be used to optimize a "recipe" of low-cost, nutritionally balanced foods that could be quickly and easily transported to places where people would need supplemental food. She concluded that "used in conjunction, these tools could better inform policymakers on recipes and supply chains that reach more children with life-saving treatment... while supporting sustainable development and future food security in developing countries."
Lillian submitted her project to the Regeneron Science Talent Search, which is run by the Society for Science and the Public, and showed that "optimized recipes could reduce total procurement costs by 25% while improving environmental sustainability through local production and optimized supply logistics." When she was selected as a finalist, she was excited that she would have the opportunity to meet her fellow young scientists during a planned week of events, but the situation changed when the coronavirus pandemic required the competition to hold a virtual award ceremony for the first time in its 78-year history. "I was obviously very disappointed that I was not going to be able to go to D.C.," Lillian says, but adds that she was excited be able to connect with her fellow finalists virtually including with virtual escape rooms and dance parties.
In terms of next steps, Lillian plans on continuing her research and recently met with the International Food Policy Research Institute to discuss how the pandemic will affect crop production in Africa. She'll also be continuing her studies at Harvard this fall, where she plans on majoring in Applied Math and Molecular Biology, with a minor in Computer Science. And for kids interested in making a difference on real-world problems, Lillian shares these wise words of advice: "I would advise any young student in science to learn computer programming. It opens the doors to anyone, so that they can participate in real science at a young age."
Books And Coding Kits to Encourage Young Programmers
Baby's train isn't working — so she'll have to think like a coder to work out the bugs! Baby Loves Coding presents the concepts of sequencing, problem solving, cause and effect, and thinking step-by-step in a way that's simple enough for little kids to understand, but accurate enough to satisfy an expert! It even introduces concepts like algorithms and programming languages. Kids will love the bright illustrations and curiosity-inspiring language in this book from the Baby Loves Science series.