A Mighty Girl's round-up of new stamps honoring trailblazing women throughout history!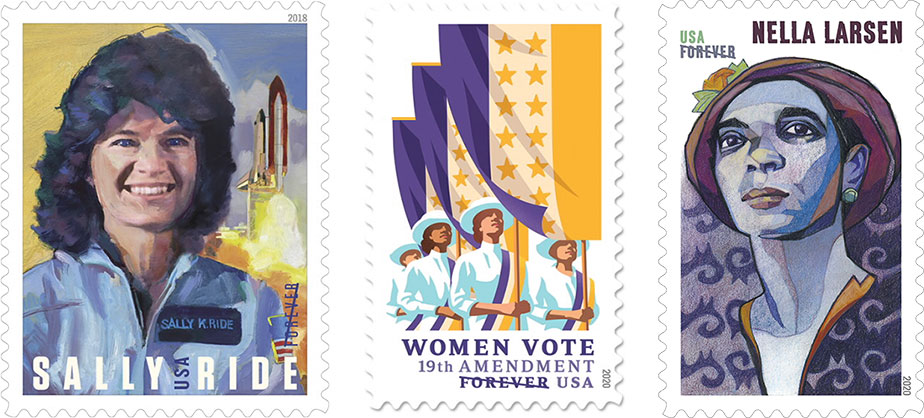 With record numbers of Americans planning on voting by mail this election and concerns about the health of the Postal Service on the rise, many people want to support USPS — and a great way to do so is by buying stamps! Whether you're a collector or just looking for a few fun stamps to use when mailing cards and letters, the USPS offers a wide selection of stamps, including several current stamps honoring the contributions of mighty women from history.
In our blog post, we've featured a variety of currently available stamps recognizing trailblazing women, including the new 19th Amendment stamp celebrating the 100th anniversary of women's right to vote. We've also included a short introduction to the women featured on each stamp and recommended additional resources so that you can learn more about these trailblazers and and share their stories with kids. Whether you're buying for yourself or for a Mighty Girl you know, you'll feel good knowing you can help pay tribute to these pioneers while supporting the critical work of the USPS.
19th Amendment: Women Vote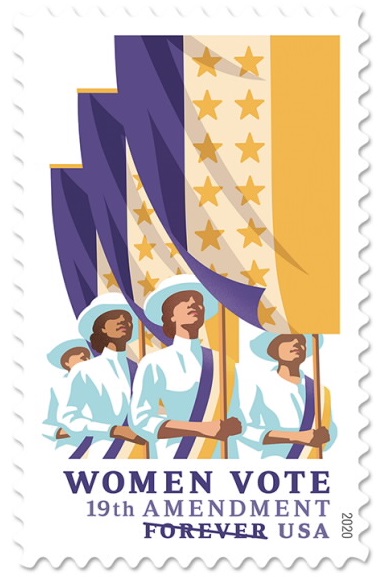 This stamp, released in honor of the 100th anniversary of the ratification of the 19th Amendment, pays tribute to the generations of women who fought to win the vote. It depicts a group of women marching, wearing the purple, white, and gold colors of the National Woman's Party.
Resources: To learn more about the final push for the passage and ratification of the 19th Amendment, we recommend Fight of the Century: Alice Paul Battles Woodrow Wilson for the Vote for ages 5 to 9, How Women Won The Vote: Alice Paul, Lucy Burns, and Their Big Idea for ages 7 to 12, The Woman's Hour: Our Fight for the Right to Vote for ages 10 and up, and Suffrage: Women's Long Battle for the Vote for older teens and adults. For more books about the 72-year battle for women's suffrage in America, visit our blog post How Women Won The Vote: Books for Kids & Adults About The U.S. Suffrage Movement.
Sally Ride
Sally Ride was the first American woman in space — and an inspiration to generations of women! This stamp pays tribute to the daring astronaut, physicist, and educator who not only broke the glass ceiling of NASA, but also devoted decades of her life to closing the gender gap in STEM.
Resources: Young readers can learn more about Ride in Who Was Sally Ride? and Sally Ride: A Photobiography of America's Pioneering Woman in Space, both for ages 8 to 12.  Older teen and readers will enjoy Sally Ride: America's First Woman in Space. To bring this inspiring woman to your toy box or doll collection, check out the Sally Ride Inspiring Women Doll, a 12" doll depicting Ride in her NASA mission suit.
Gwen Ifill
Esteemed journalist Gwen Ifill, one of the first African Americans to hold prominent positions in both print and broadcast news, joins the Black Heritage stamp series with this stamp issue. Ifill was renowned for both her nonpartisan reporting and her tenacious search for truth.
Ruth Asawa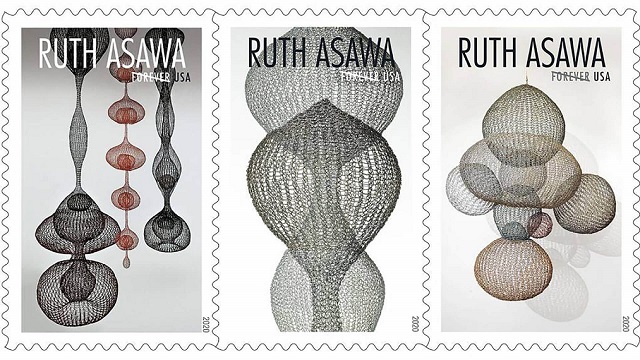 Celebrate pioneering Japanese American artist Ruth Asawa with this sheet of stamps featuring some of her most famous works! Asawa was famous for her intricate, abstract wire sculptures, and she also devoted much of her life to community art education. This set of twenty stamps includes ten of her stunning designs.
Resources: You can introduce young readers to Ruth Asawa with the picture books A Life Made By Hand: The Story of Ruth Asawa and Ruth Asawa: A Scuplting Life, both for ages 5 to 9. Asawa is also one of the women featured in Women in Art: 50 Fearless Creatives Who Inspired the World for ages 9 and up.
"Little Mo": Maureen Connolly Brinker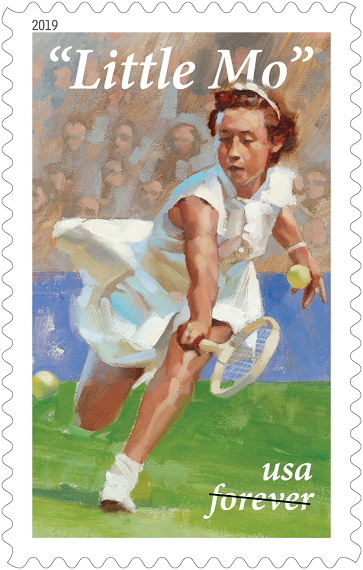 Purchase Here
Tennis champion Maureen Connolly Brinker may have been known as "Little Mo" for her small 5'4" height, but she dominated her sport, becoming the first woman to win all four major tennis tournaments in one calendar year. After a career-ending injury, she continued to contribute to her sport through coaching and sports writing.
Voices of the Harlem Renaissance
In the 1920s, a movement of African American authors, artists, and activists would push the boundaries of their identity and art — so much so that the period is now famous as the Harlem Renaissance. This sheet of stamps features four artists, two of them women: novelist Nella Larsen and poet Anne Spencer.