The Nobel committee praised Glück "for her unmistakable poetic voice that with austere beauty makes individual existence universal."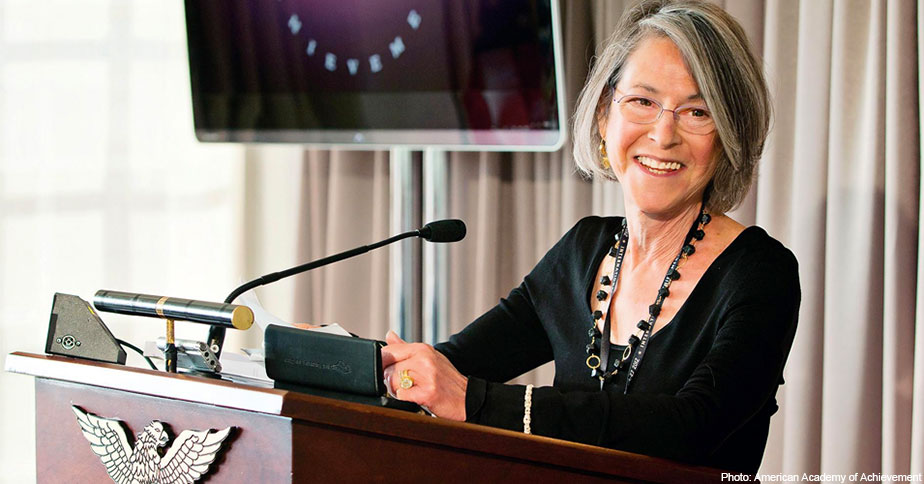 The acclaimed American poet and essayist Louise Glück has been awarded the 2020 Nobel Prize for Literature! The Nobel committee praised Glück "for her unmistakable poetic voice that with austere beauty makes individual existence universal." The 77-year-old Yale professor is best known for lyric poems focused on intense personal experiences, such as those involving loss, rejection, desire, and healing. She has been honored with a Pulitzer Prize for The Wild Iris and a National Book Award for Faithful and Virtuous Night, as well as serving as the Poet Laureate of the United States for 2003 to 2004. In announcing the award, the Nobel Prize committee chair Anders Olsson, praised Glück's unique voice, observing: "It is candid and uncompromising, and it signals that this poet wants to be understood — but it is also a voice full of humor and biting wit."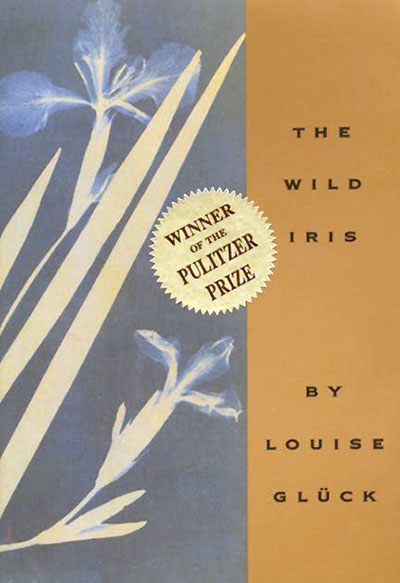 Glück was born in New York City in 1943, and her parents encouraged her literary interests from a young age, teaching her Greek mythology and classic stories from history like the life of Joan of Arc. She developed the eating disorder anorexia nervosa in her teens, and spent years undergoing therapy. "It was a very, very, very important event for me, because it got me into psychoanalysis, which became important to my thought," she said in a 2012 interview. "I feel as though I learned how to think in psychoanalysis.  And I recovered a self that could be in the world." Because of her illness, Glück did not enroll in college as a full-time student, instead attending poetry workshops with Léonie Adams and Stanley Kunitz at Columbia University's School of General Studies.
Glück published her first book of poetry, Firstborn, in 1968, but then struggled with writer's block until she began teaching at Goddard College in Vermont. "It was one of the greatest gifts of my life," she later reflected. "Teaching released me. It was one of the most dramatic transformative experiences of my life and entirely positive." Personal struggles and tragedies made their way into her work, giving it a raw and emotional quality that spoke to many readers. She also often draws on mythology and history as a framework to explore both her personal experiences and modern life, and on nature as a focus for contemplation about self and the divine. The wealth of symbolism and meaning in her poetry make it a rich opportunity for analysis, and her poem "Mock Orange" from The Triumph of Achilles is often called an "anthology piece" because of how often it appears in collections and college textbooks.
In recent years, Glück has published more volumes of poetry, including Averno, which was a National Book Award finalist, and A Village Life, which was a finalist for the Griffin International Poetry Prize. The publication of a collection of 50 years of her poetry, Poems 1962-2012, was hailed as "a literary event... magisterial in execution [and] monumental in scale." In her most recent collection of essays, 2018's American Originality: Essays on Poetry, she explores the meanings and importance of both classic American poetry and the works of young and emerging poets, and confronts the idea that great art must always spring from despair and pain. Instead, she argues, well-being and happiness can help a writer build a beautiful, poetic life.
The Nobel Prize in Literature was created in 1901, and Glück is the sixteenth woman to receive the prestigious award; previous American laureates include Toni Morrison in 1993 and Bob Dylan in 2016. When her win was announced, Glück was astounded and nearly at a loss for words: "It's too new, I don't know, really, what it means.... Mostly I am concerned for the preservation of daily life with people I love." However, she has shared insightful advice for young would-be poets in previous interviews: "Read poetry. Read. Keep yourself open to alternatives.... [But] live in the world," she advised. "I think your poems — the ones that are yours and not skillful clones of existing poems — will come about through your having lived the life that most closely enacts your own passions."
Books And Toys To Inspire Aspiring Young Poets
As a girl, Emily Dickinson loved small things, like flower petals and rays of light — but she asked big questions. She also loved the written word, so when the adults in her life told her "to believe without knowing why," she turned to writing to help her explore what she could see and understand. In time, she retreated to her room, but her words helped her world keep feeling big — and left a treasure trove of astounding poetry that's still beloved today. This lyrical biography, which incorporates lines of Dickinson's own poetry and features stunning artwork by Becca Stadtlander, is a whimsical and wondrous look at one of the world's greatest poets.