Dolly Parton, the beloved country music star and humanitarian, celebrates her 77th birthday!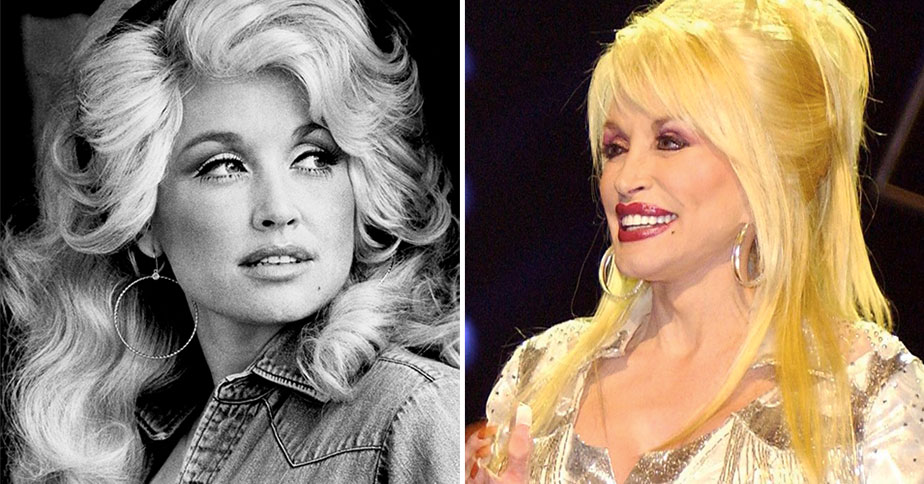 Dolly Parton grew up in poverty in rural Tennessee, but went on to become one of the greatest country musicians of all time and a beloved humanitarian supporting causes ranging from children's literacy to COVID-19 vaccine development! The legendary singer, who is celebrating her 77th birthday today, has sold more than 100 million records worldwide, with 25 songs reaching number one on the Billboard country music charts. A prolific songwriter, Parton has written over 3,000 songs and won ten Grammy Awards and 50 nominations, the second most nominations of any female artist in history. An inspiring role model to many of her fans, particularly the working class women whose stories feature prominently in her songs, Parton has long encouraged them to pursue their dreams, observing: "If you don't like the road you're walking, start paving another one."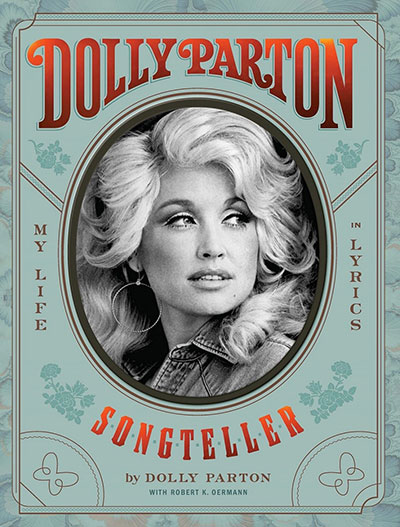 Born in a one-room cabin on the banks of the Little Pigeon River in Pittman Center, Tennessee in 1946, Parton was the fourth of 12 children. Her mother, Avie Lee Parton, had a dozen children to care for by the age of 35 and her father, Robert Lee Parton, worked first as a sharecropper and later tending his own small farm to support the family. Parton described her family as 'dirt poor,' recounting that her father paid the doctor who delivered her with a bag of cornmeal. Music played an important part of her life from a young age, however, and her mother often sang the children ballads that had been brought by immigrants from the British Isles to southern Appalachia over a century earlier.
Parton gave her first public performances at age six at the family's church; by age seven, she began playing a homemade guitar. Before long, she was performing on local radio and television stations, and she even appeared at the famous country music radio broadcast, the Grand Ole Opry, at the age of 13. She moved to Nashville the day after graduating from high school and began her career as a songwriter, signing with Monument Records in 1965. The record label wanted to market her as a bubblegum pop singer and she released a string of unremarkable pop singles. Parton, however, was determined to record country songs and when the label finally relented, her first country album, Hello, I'm Dolly, released in 1967, had two of its singles reach the top 25 on the country charts.
Shortly afterward, she joined country music entertainer Porter Wagoner on his syndicated weekly TV show, and the pair regularly hit the charts with their duets. To the frustration of both of them, however, Parton's solo songs didn't do as well initially. Finally, in the 1970s, her career took off, with "Joshua" becoming her first number one single in 1971. Soon her songs were regularly in the top 20, including favorites like "Coat of Many Colors," "My Tennessee Mountain Home," "Jolene," and "I Will Always Love You," a number one hit which she wrote about the end of her professional work with Wagoner. Parton recently shared the stories behind many of most beloved songs in a bestselling new memoir, Dolly Parton, Songteller: My Life in Lyrics.
By the late 1970s, Parton had become one of the country's most popular country singers; her 1977 album "Here You Come Again" became her first million-seller and she won her first Grammy Award for Best Female Country Vocal Performance in 1978. In 1980, Parton also appeared in her first feature film, the comedy 9 to 5, which she co-starred in with Lily Tomlin and Jane Fonda. She also wrote and recorded the film's title song, which received an Oscar nomination for Best Song. She continued appearing in a variety of films, including the musical film The Best Little Whorehouse in Texas and Steel Magnolias. In recent decades, Parton has also appeared in many television shows, often making cameo appearances, ranging from The Simpsons to Reba.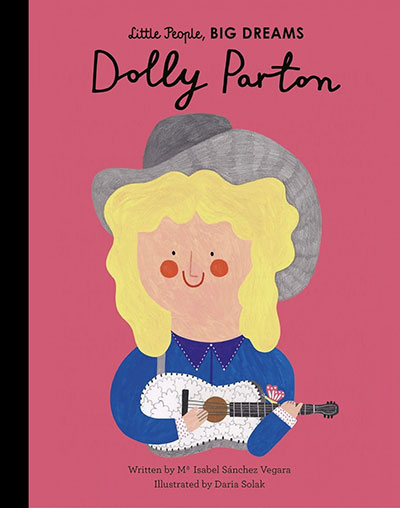 Over the decades, Parton emerged as a major philanthropist, primarily through her Dollywood Foundation which was created in 1988. It began by offering college scholarships to high school students in Tennessee and grew into the Imagination Library in 1995. Based at her Dollywood theme park near Pigeon Forge, Tennessee, the program started by offering a free book once a month to every child in Parton's home county. Over the years, it has expanded to five countries, and has distributed over 150 million books to children in need.
Parton says that she started the program in honor of her father who was illiterate, observing that "he got a kick out of people calling me the book lady." In addition to her literacy efforts, Parton has supporting wide-ranging causes including aid to families impacted by wildfires, environmental conversation, the American Red Cross, HIV/AIDS charities, and more. In 2020, she gave one million dollars to Vanderbilt University Medical Center to help fund the development of the Moderna vaccine for COVID-19.
Throughout her career, Parton has been vocal about her experience with sexism. When people mocked her for her elaborate wigs and heavy makeup, she cheerfully declared with her trademark wit, "It takes a lot of money to look this cheap." She also took aim at people who underestimated her because of her appearance: "I'm not offended by all the dumb blonde jokes because I know I'm not dumb," she pointed out, "and I also know that I'm not blonde." The experience of working class women, often grappling with poverty and sexism, were also common themes in many of her songs. The new biography, She Come By It Natural: Dolly Parton and the Women Who Lived Her Songs, explores how Parton's songs validated the experience of many women whose lives and struggles largely go unheard.
Today, Parton is one of the most honored country singers of all time and she was inducted into the Country Music Hall of Fame in 1999. In 2005, she was also awarded the National Medal of Arts, the highest honor given by the U.S. government for achievements in the arts. Parton takes pride in continuing to encourage and inspire people around the world, not just with her music, but also with her attitude towards life: one that celebrates optimism, kindness, and taking pride in being yourself. As she once observed: "You can be rich in spirit, kindness, love and all those things that you can't put a dollar sign on."
Books For Kids and Adults About Dolly Parton
Dolly Parton came from a poor family, but her house was full of music. She started performing as a child, and when she graduated high school, she moved to Nashville so she could become a country star. Not only did she become a country superstar, but she used her wealth and fame to give back to her community, becoming a philanthropist who supports causes from literacy to child welfare to animal care! This My First - Little People, BIG DREAMS board book simplifies the story from the picture book Dolly Parton (Little People, Big Dreams), perfect for her littlest fans.