A Mighty Girl's top picks of new biographies about Mighty Women for adult readers.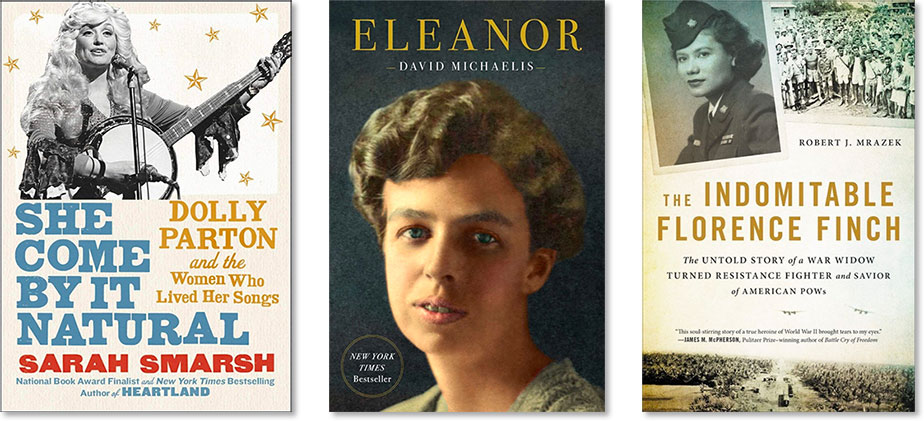 Nothing is more exciting than discovering an intriguing new biography or memoir — especially when it tells the story of a mighty woman! From thrilling stories about women war heroes, to engaging biographies about the pioneering suffragists who won women the vote, to searing accounts of overcoming harassment and abuse, these books provide an important perspective that's often missing in mainstream history books. And, just as our Mighty Girls love reading books about smart, confident, and courageous girls and women, we know that our adult supporters love their stories too!
In this blog post, we're featuring our favorite biographies and memoirs for adult readers about remarkable women of the past and present which were released in either hardcover or paperback in 2020. These well-crafted titles provide a unique perspective on events that we often think we know, and invite us to think about how our history is affected by whose stories are told. Whether you're looking for an empowering present or a thought-provoking book to tackle in the new year, these women's stories are sure to inspire!
New Biographies and Memoirs For Adult Readers
The story of Eleanor Roosevelt is more complex than most people know. After a childhood of insecurity, denial, and loneliness, her marriage to Franklin D. Roosevelt took her into the halls of power — but left her feeling more alone than ever as he pursued affairs with other women. Instead of collapsing, she decided to explore her own self and devoted herself to being a voice for the voiceless, first in the White House, and then around the world. Drawing on new research, acclaimed biographer David Michaelis creates the first single-volume cradle-to-grave portrait of this remarkable woman and how her life changed the world.