The original plan called for the new design to be unveiled in 2020 on the 100th anniversary of the 19th Amendment.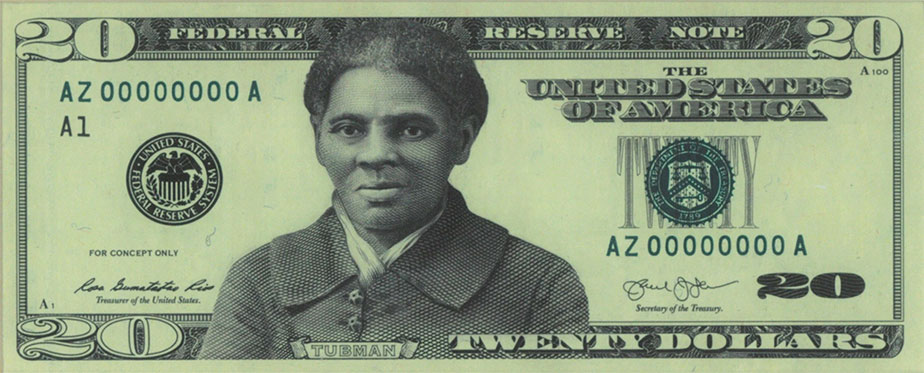 The White House announced today that the U.S. Treasury Department will resume efforts to put abolitionist Harriet Tubman on the $20 bill. "It's important that our notes... reflect the history and diversity of our country, and Harriet Tubman's image gracing the new $20 note would certainly reflect that," White House press secretary Jen Psaki stated during a press conference.
When the Obama-era initiative was first set in motion in 2016, the original plan called for the new design to be unveiled in 2020 on the 100th anniversary of the 19th Amendment, which granted women the right to vote. The most recent Treasury secretary, Steven Mnuchin, delayed the redesign and, in 2017, after an upgrade of the Treasury Department's website removed all references to the Harriet Tubman $20 bill, concern grew that the administration might scrap the plan altogether.
The Treasury Department confirmed that it is now "exploring ways to resume" the process of putting Tubman on the bill. One challenge is that the new bill will need to be produced in a new, high-speed printing facility which isn't scheduled to go online until 2025. Designing the new bill is also complicated by the new counterfeiting and security features being incorporated into all future bills.
Tubman, who is most famous for her work as a "conductor" on the Underground Railroad, will be replacing President Andrew Jackson on the $20 bill. Once the bill is released, she will become the first African American to appear on U.S. currency. The image above is a preliminary design of the bill that was competed in late 2016.
Harriet Tubman Books for Kids and Adults
Harriet Tubman was born into slavery — but she knew that everyone should be free. She made a courageous escape and journey north through the Underground Railroad, but she couldn't bear to stay there knowing others needed her help. Harriet would return over and over to help more people escape to freedom; in all of her missions, she never lost a "passenger." This simplified board book adaptation of Harriet Tubman (Little People, Big Dreams) is an accessible way to introduce Tubman's inspiring story to toddlers.