A Mighty Girl's top picks of survival stories starring girls for tweens and teens.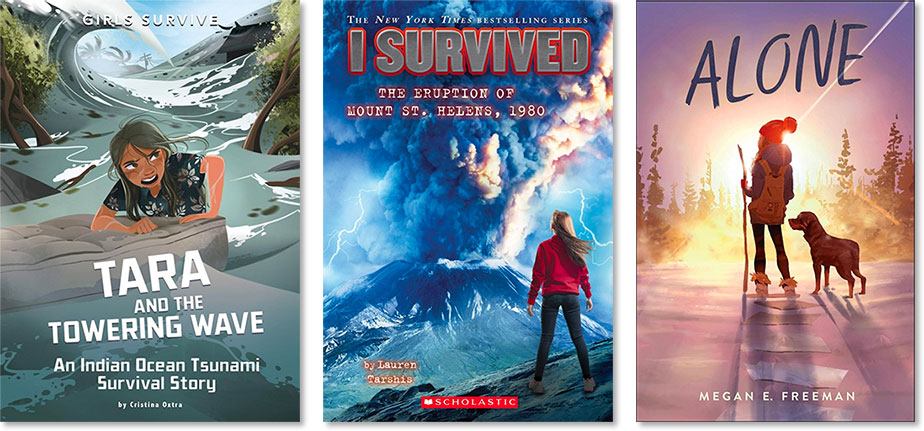 When disaster strikes, it takes courage, ingenuity, and determination to see yourself and your loved ones through! Not only do these action-packed stories provide exciting thrills and nail-biting suspense, but they also capture the experience of living through a moment when your world gets turned upside down: when the only thing you can rely on is yourself. And while the vast majority of both classic and modern survival stories star boys, increasingly authors are recognizing that it's time for girls to show that they can take the lead and save themselves, even in the most harrowing of circumstances!
In this blog post, we've featured a variety of tween and teen novels about Mighty Girls in survival situations. These stories feature ordinary kids — just like the reader — who, when faced with extraordinary challenges, have to persevere despite the odds and fight for their lives of and lives of those around them. Their tales of determination, hope, and heroism are sure to inspire readers of all ages!
Stories of Mighty Girls in Survival Situations
Emmi and her toymaker father immigrated to Chicago from Germany in 1869, two years ago, but the city still doesn't feel like home. Emmi misses her hometown, and she's mercilessly teased by peers — including Seamus and Cara, a pair of Irish immigrant twins who seem to have adjusted to their new country much more easily than Emmi. But when the Great Fire breaks out on October 8, 1871, the divisions between people fall away as everyone struggles to survive. Can Emmi, Seamus, and Cara make their way through the flames and choking smoke and find a way to rebuild their lives afterward? This gripping story from the Girls Survive series includes backmatter with an historical overview of the Great Chicago Fire, photos, maps, a glossary, and more.
Buy:
Amazon.co.uk
(Unavailable)