A Mighty Girl's top picks of survival stories starring girls for tweens and teens.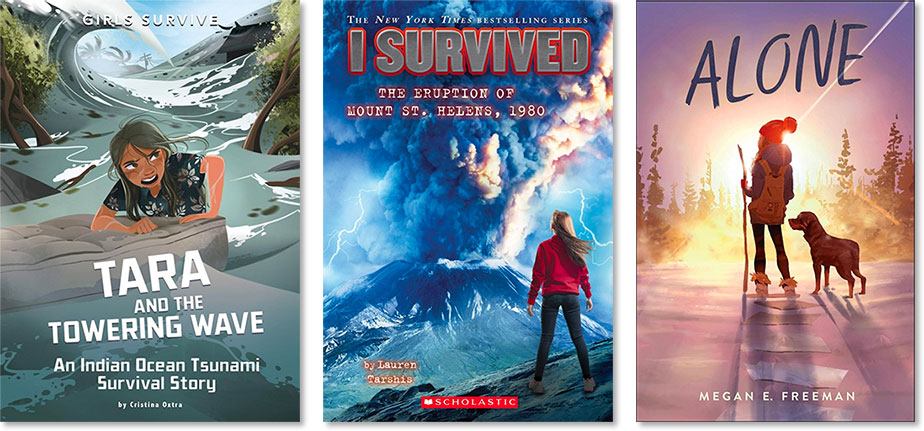 When disaster strikes, it takes courage, ingenuity, and determination to see yourself and your loved ones through! Not only do these action-packed stories provide exciting thrills and nail-biting suspense, but they also capture the experience of living through a moment when your world gets turned upside down: when the only thing you can rely on is yourself. And while the vast majority of both classic and modern survival stories star boys, increasingly authors are recognizing that it's time for girls to show that they can take the lead and save themselves, even in the most harrowing of circumstances!
In this blog post, we've featured a variety of tween and teen novels about Mighty Girls in survival situations. These stories feature ordinary kids — just like the reader — who, when faced with extraordinary challenges, have to persevere despite the odds and fight for their lives of and lives of those around them. Their tales of determination, hope, and heroism are sure to inspire readers of all ages!
Stories of Mighty Girls in Survival Situations
In Wellington, Washington, people were used to bad weather... but in 1910, a storm came unlike anything people had seen before. The snow piled up in drifts 20 feet high; two trains full of passengers were stranded at the train depot in the Cascade Mountains. Some passengers decided to try to hike through the storm, but most stayed put, hoping to wait out the weather. After six days of snow, though, the storm turned to rain... and when a lightning storm hit just after midnight on March 1, a wave of snow roared down the mountain, sending the train cars tumbling 150 feet. 96 people died, but one girl dug herself out of the snow. She survived, but the event changed her life forever. This pulse-pounding book from the I Survived series is a story of both terrifying natural disaster and enduring hope.